Gai Ueno to Star in Upcoming Film 'Sensei! Kuchisake-onna desu!'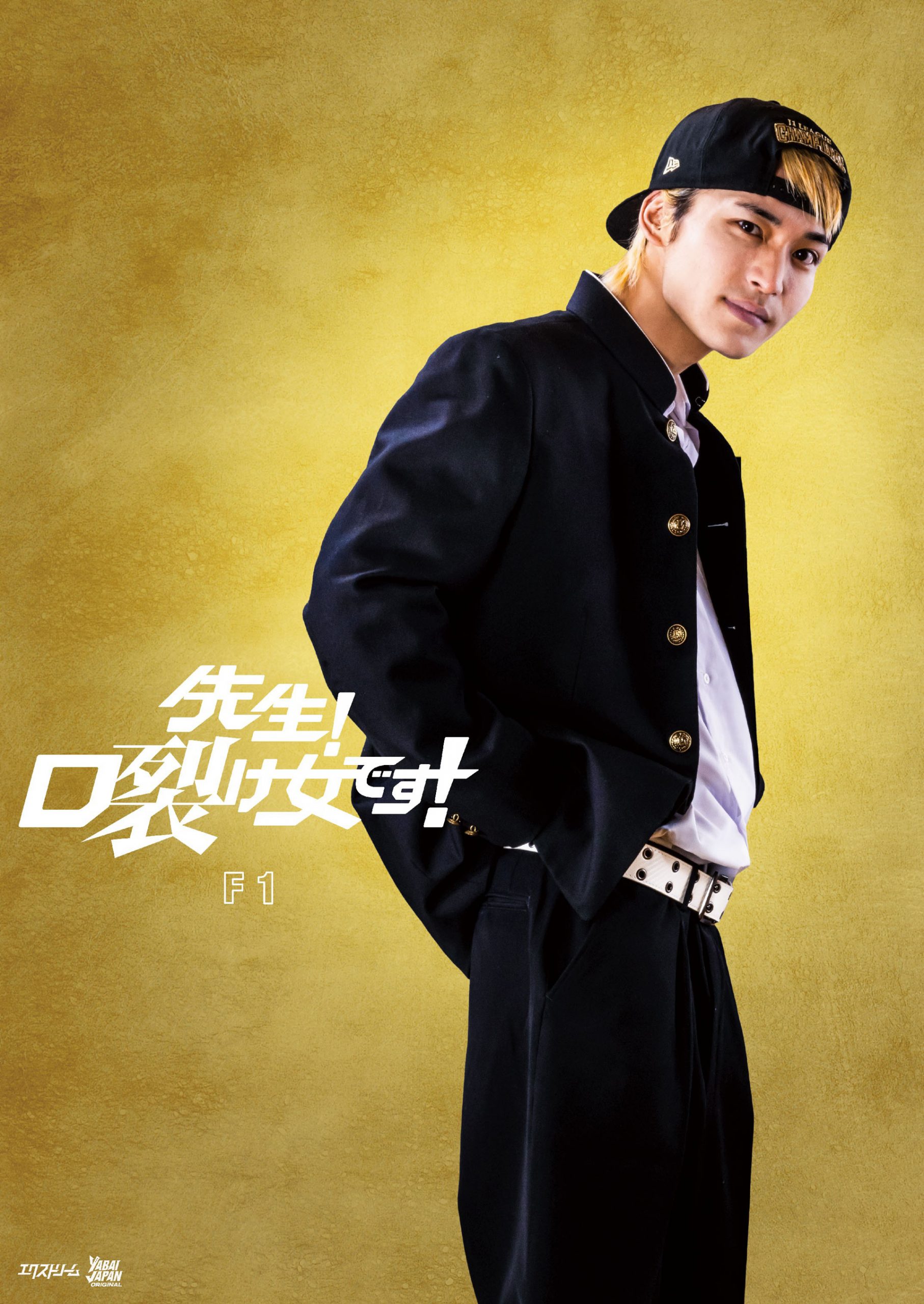 On July 7, the film Sensei! Kuchisake-onna desu!, starring Gai Ueno, will open in theaters.
The coming-of-age battle and horror film focuses on the unlikely relationship between an urban legend and a group of high school punks. After three punks steal a motorcycle, they realize that the owner of the bike is none other than a Kuchisake-onna–in Japanese folklore, this is an evil woman with her mouth slit from ear to ear. Gai Ueno plays the role of F1, a member of the high school gang and a hotwiring genius.
<Comment from Gai Ueno (F1)>
"I'm Gai Ueno, and I play the role of F1. Sensei! Kuchisake-onna desu! is truly a film that I want everyone to see. The characters are somehow cute and you'll immediately love them–I'm confident that this is the cutest-ever Japanese film focused on high school delinquents. Even now, I wonder if I can personally get fired up and serious about the smallest things. Working on this movie reminded me to have the power to believe in myself. Please enjoy the movie and take the time to think back to your high school days!
I'll be waiting for you at the theater."
<Comment from Director Yuu Nakamoto>
"I guess it's been about 10 years since I lived in Hiroshima, where I grew up. I'm really interested in motorcycles, and one day, I was just mindlessly driving along the country roads at night. Then, from the other side of the road, I heard a noise…and suddenly, there was a woman wearing a mask walking nearby. I had this intuition…I thought "she's not from this world," and in that moment, I lost consciousness. Before I knew it, I was here, directing this film. Hmm…strange, isn't it?"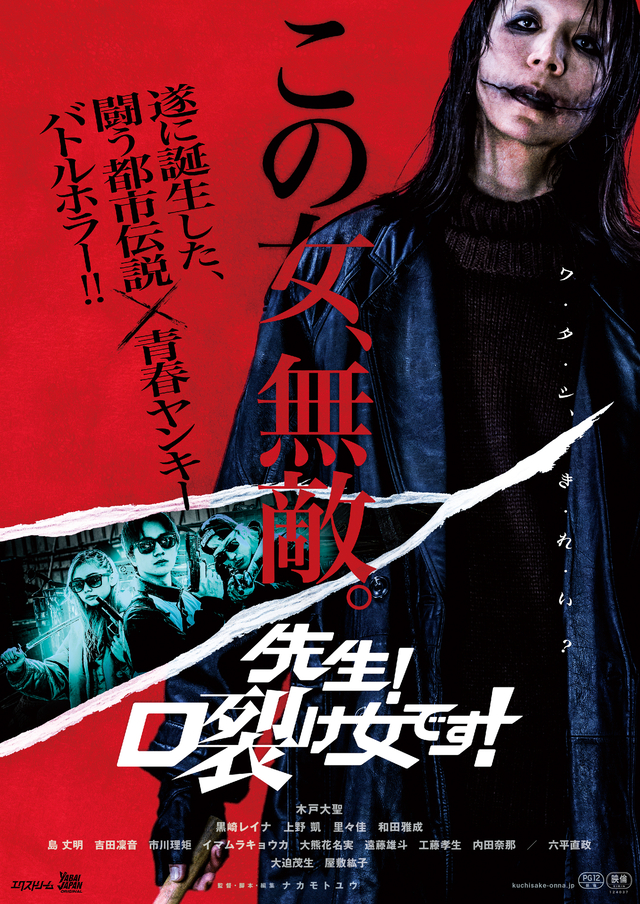 Sensei! Kuchisake-onna desu!
Release Date: July 7, 2023 nationwide
Starring: Taisei Kido, Reina Kurosaki, Gai Ueno, Ririka, Masanari Wada/Naomasa Musaka, Shigeo Osako, Hiroko Yashiki, etc.
Director/Screenwriter/Editor: Yuu Nakamoto (Shiryou Gundan Ikari no DIY, Fukuyama Shichou ni Ichinichi Micchakushitemita)
【STORY】
High school students Takeshi (Taisei Kido) and F1 (Gai Ueno) work part-time stealing motorcycles and selling them to a gang of delinquents for cash. One day, Ayaka (Reina Kurosaki) decides to join after transferring to the boy's school, and business booms. While trying to steal a bike parked at a deserted apartment, the group is discovered by a masked woman who seems to be the motorcycle's owner. In a panic, Takeshi and his friends rush to escape but are quickly overtaken by the woman, who seems to have unbelievable physical abilities far beyond any other human. This woman running 100 meters in 6 seconds is actually the Kuchisake-onna, her mouth slit from ear to ear! What will happen to the group of high schoolers?! And just who is this Kuchisaka-onna?!
Official Site
https://kuchisake-onna.jp/
(C)2023REMOW