Gai Ueno to Star in Fuuto PI THE STAGE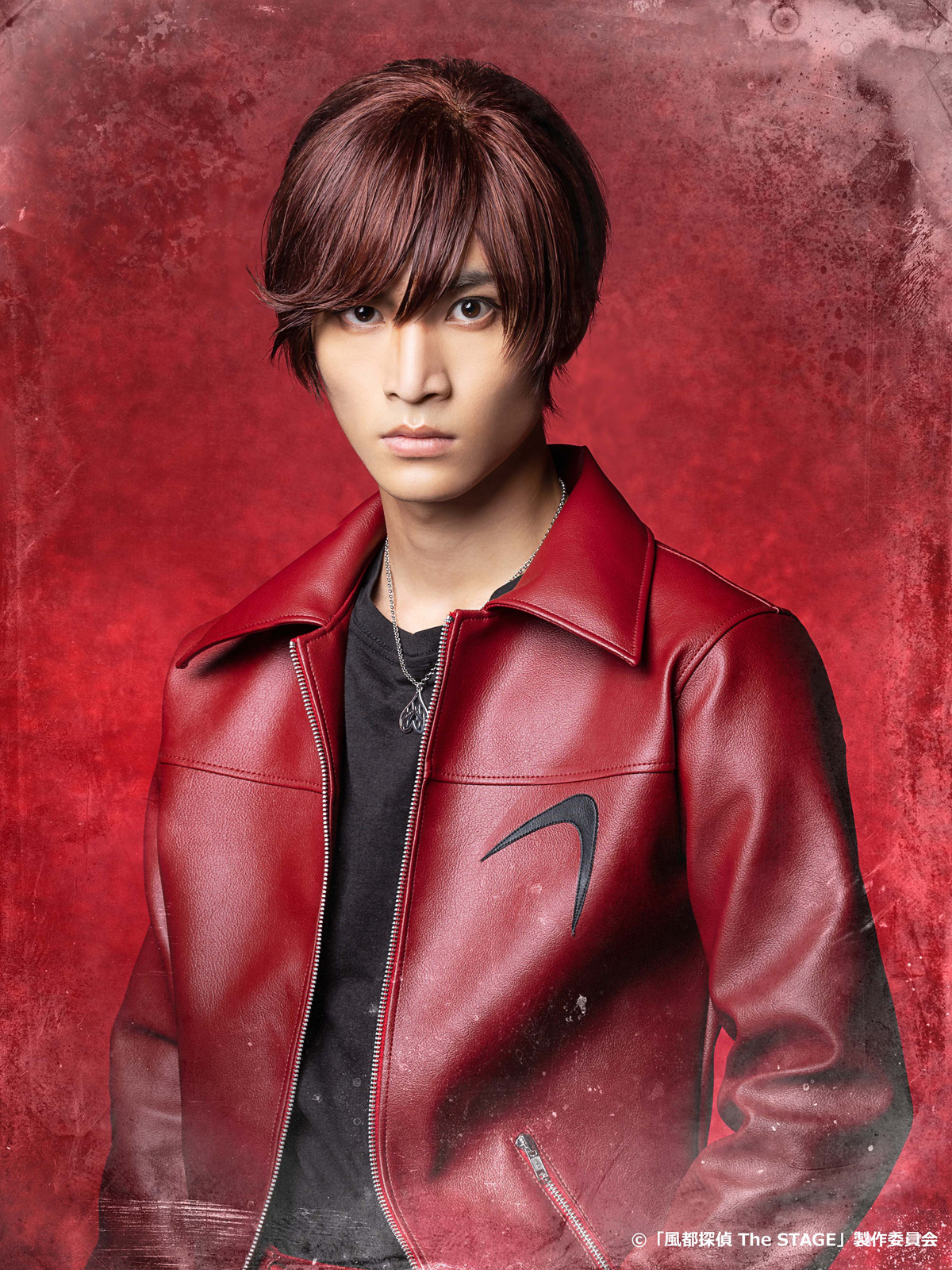 Gai Ueno will appear in the upcoming stage adaptation of Fuuto PI, scheduled to run in Tokyo and Osaka starting in December 2022.
Fuuto PI is a sequel project for the 2009 Kamen Rider W series. The manga began in Shogakukan's Weekly Big Comic Spiritsmagazine in August 2017 and has sold over 2.4 million copies to date.
Gai Ueno will play Ryu Terui, the superintendent appointed to the Fuuto PD's Paranormal Crime Division.
<Comment from Gai Ueno>
"Hello, everyone. I'm Gai Ueno.
I'm so pleased to announce that I'll be playing the role of Ryu Terui in the stage adaptation of Fuuto PI. The character carries the weight of a painful past and seeks his own justice when he meets Shotaro, Phillip, and the chief. A single encounter can change a person, and a single encounter can save a person. It's such a wonderful thing, but it doesn't happen all that often.
I'm talking about my encounter with Ryu Terui and everyone who will come to see the performance. I want to cherish every single encounter. In this incredibly talented cast, who is Ryu Terui? Expectations are high, and there will likely be people who have never seen me before, so I want to make my mark and make an impact with my performance.
I'll do my best, and I'll make sure that fans of Kamen Rider W and Fuuto PI will be pleased with my performance!
Please enjoy it."

Fuuto PI The STAGE
Original Author: Shotaro Ishinomori
Serialized in Weekly Big Comic Spirits (Shogakukan)
Script Supervisor: Riku Sanjo
Scriptwriter: Shunto Nishi, Nobuhiro Mori (Shonen Shachu)
Director: Nobuhiro Mori (Shonen Shachu)
Music: Kotaro Nakagawa, Shuhei Naruse
Starring: Masanari Wada, Tsubasa Kizu, Rina Ikoma, Gai Ueno, Ami Nojo, Takeshi Nadagi, Rita Aizawa, Hiroya Matsumoto, Yusuke Umezawa (Umebou), Kotaro Ito, Yuki Kimisawa
Venues/Dates:
Sunshine Theater (Tokyo)
December 29, 2022 – January 15, 2023
Umeda Arts Theaters Drama City (Osaka)
January 19 – January 25, 2023
<Tickets>
Price: ¥9,500 (Tax Included, All Seats Reserved)
*Preschool-aged children not permitted
Where to Buy: e+ https://eplus.jp/stage-fuuto/
General ticket sales start November 27, 10:00
Official Site
https://stage-fuuto.com/