Girl Artist and Creator Collective bala Releases First Single 'barla'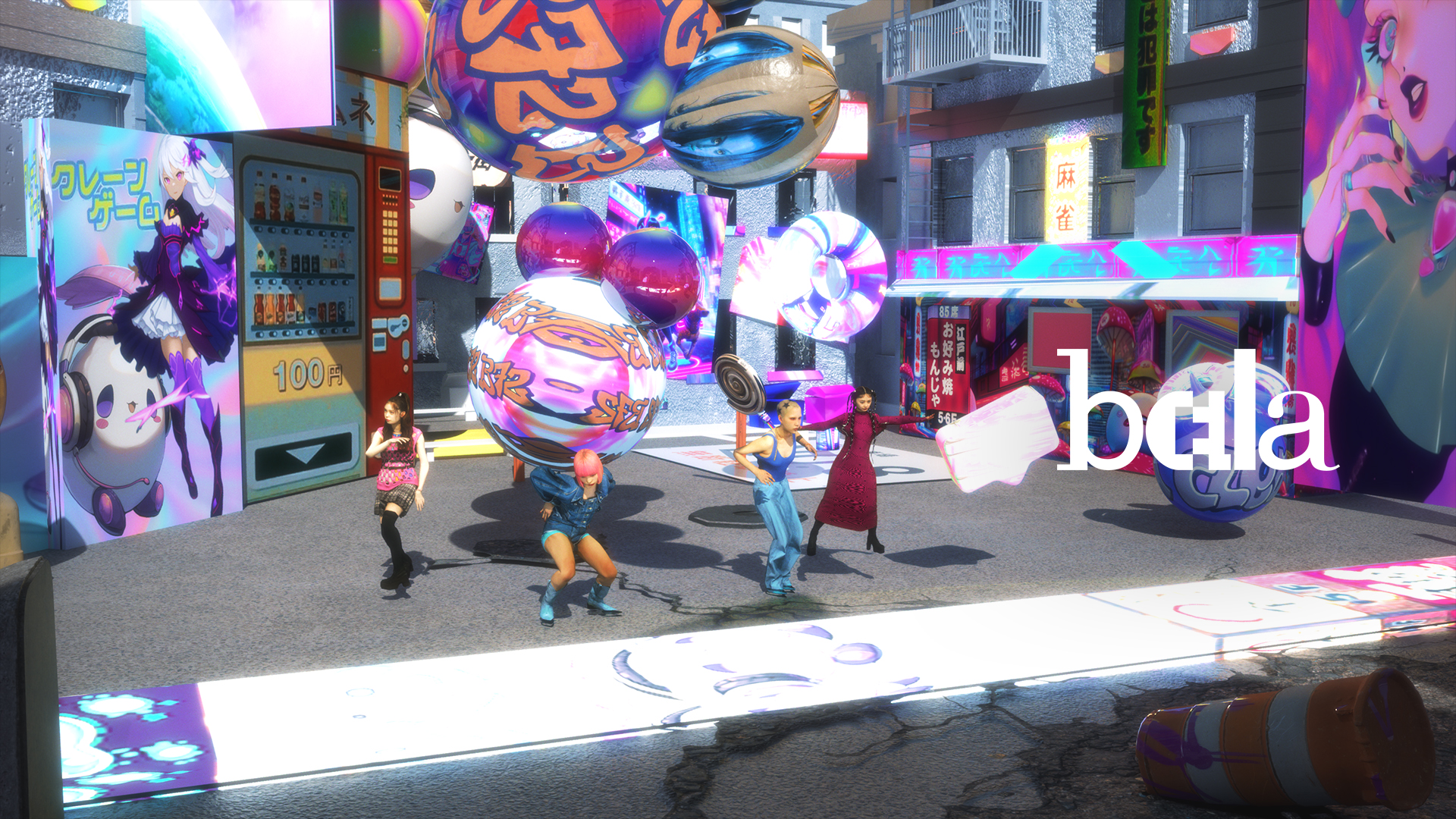 The Tokyo-based girl artists and creators' collective bala has finally released its first single! The song barla, produced by Shinichi Osawa (Mondo Grosso) and written by Kenmochi Hidefumi (Wednesday Campanella) dropped on March 8.
The song is a dance track with a late '90s house sound. A music video teaser was posted along with the song's release and was directed by YUKARI of the digital creative crew OFBYFOR TOKYO. The video expresses the group's desire to resonate with Gen Z youth culture and to be a collective of artists that connects hybrid Japanese pop culture with audiences around the world.
The music video not only includes futuristic footage using 3D scan data of bala members within an expansive virtual world, but also surrealistic dance scenes and street-style location shots. The full video will be released on March 15 at 20:00.
The mysterious character in the music video is "BI," an avatar character created by bala member KANO as a gateway to the Balarelle World and, a diverse collection of virtual worlds each inhabited by a member of the group. BI is also the girl's virtual pet and the creature will be at the center of bala's techno-expression in the future.
Announced yesterday, guests visiting αU Spring Week, a celebration of KDDI's metaverse Web3 service 'αU,' will be able to experience a special exhibition at Hz-Shibuya featuring a virtual performance. Special live performances by bala's character avatars and collaborative room exhibitions will also be held in the αU metaverse, a virtual world where fans can gather and enjoy conversations with other fans. On March 12, 'bala presents balallel-party,' a real-life live event with free admission, will be held at Hz-Shibuya. For details, please see the event website.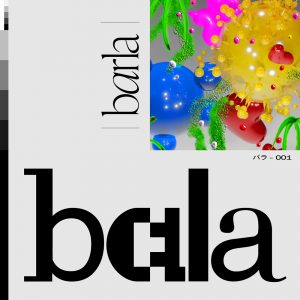 bala 1st Single「barla」
Release Date: March 8, 2023
Streaming URL: https://orcd.co/barla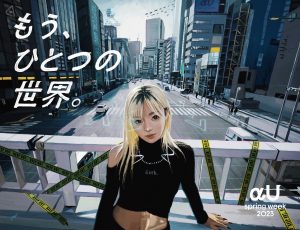 [αU Spring Week]
In celebration of KDDI's metaverse and Web3 service platform αU, αU Spring Week will be held in both real-world and virtual locations starting on March 8, 2023. In the αU metaverse, fans can participate in live music events in virtual recreations of Shibuya and Osaka and can chat with other fans. Special live events will be held in collaboration with musicians, animators, VTubers, and comedians, and collab rooms will begin opening starting March 7, 2023.
URL: https://alpha-u.io
URL: https://alpha-u.io/artist/bala
■ αU apartment ROOM 'balallel-world'
Running: March 8 – March 12
Venue: Hz-Shibuya (4-3 Udagawacho, Shibuya-ku, Tokyo 1F)
The "balallel-world," which connects the diverse lives of each bala member, is expressed in this special room. Fans are welcome into this unique world that embodies a new generation of gyaru, incorporating remakes, DIY, and more. Inside the room, visitors can enjoy a more immersive experience of the collective's first Single barla using the latest technology.
■αU Live 'balallel-party'
Running: March 8 – March 12, 2023
Venue: Hz-Shibuya (4-3 Udagawacho, Shibuya-ku, Tokyo 1F)
The girl collective bala has descended on the streets of Shibuya to perform their debut song barla. Enjoy the live performance in neon Shibuya from a 360-degree freely-moveable viewpoint.
(This can be experienced at terminals installed inside Hz-Shibuya.)
■αU apartment Garden Party – bala presents balallel-party
Date: March 12, 15:00-20:00
Venue: Hz-Shibuya (4-3 Udagawacho, Shibuya-ku, Tokyo 1F)
The cutting-edge sound, powerful performance, and unmatched style of bala will bring the audience's excitement to a fever pitch. See the official website for event details and how to attend.
■αU metaverse – bala balallel-meta-Party
Date: March 11, 19:00
(An archive of the performance will be shown on the same day at 21:00 and 23:00.)
*For more information, please visit the official website or see the announcement in the αU metaverse app.
Check out this virtual live music performance by bala! The members will perform three tracks including their debut single barla, accompanied by their virtual pet BI designed by member KANO. The show itself will spread beyond the stage, taking over the entire hall.
■αU metaverse – bala Exhibition (Photo Exhibition)
Running: March 7 – March 31, 2023
This exhibition will feature photographs of each member of the bala girls' collective. Be sure to check out each girl's individual style and personality!
[YUKARI Profile]
A member of the creative crew OFBYFOR TOKYO.
YUKARI is a talented art director, video director, and visual artist who has worked on numerous fashion visuals, music videos, jacket photos, and artist photos both in Japan and abroad.
Characterized by contradicting visuals featuring elements of both soft and strong, YUKARI has created numerous visuals for fashion brands, including those for global collections for DIESEL and H&M, and Japanese campaigns for EMPORIO ARMANI and PUMA. She also produced the jacket for Nogizaka46's single Actually…, directed tour visuals for the Korean boy band NCT127, and directed the music video for Lilas Ikuta's (YOASOBI) Tanpopo and Saucy Dog's Shion. Her body of work continues to grow as she continues working on projects in the realms of fashion, music, and culture.
Instagram: https://www.instagram.com/yu.kari7/
Twitter: https://twitter.com/yukari_obftokyo
Web Site: https://www.obf.tokyo/artist-yukari