SUNNY ONLY 1 Releases 'Dance like a monkey feat. Mori,' a Collaboration with DONGURIZU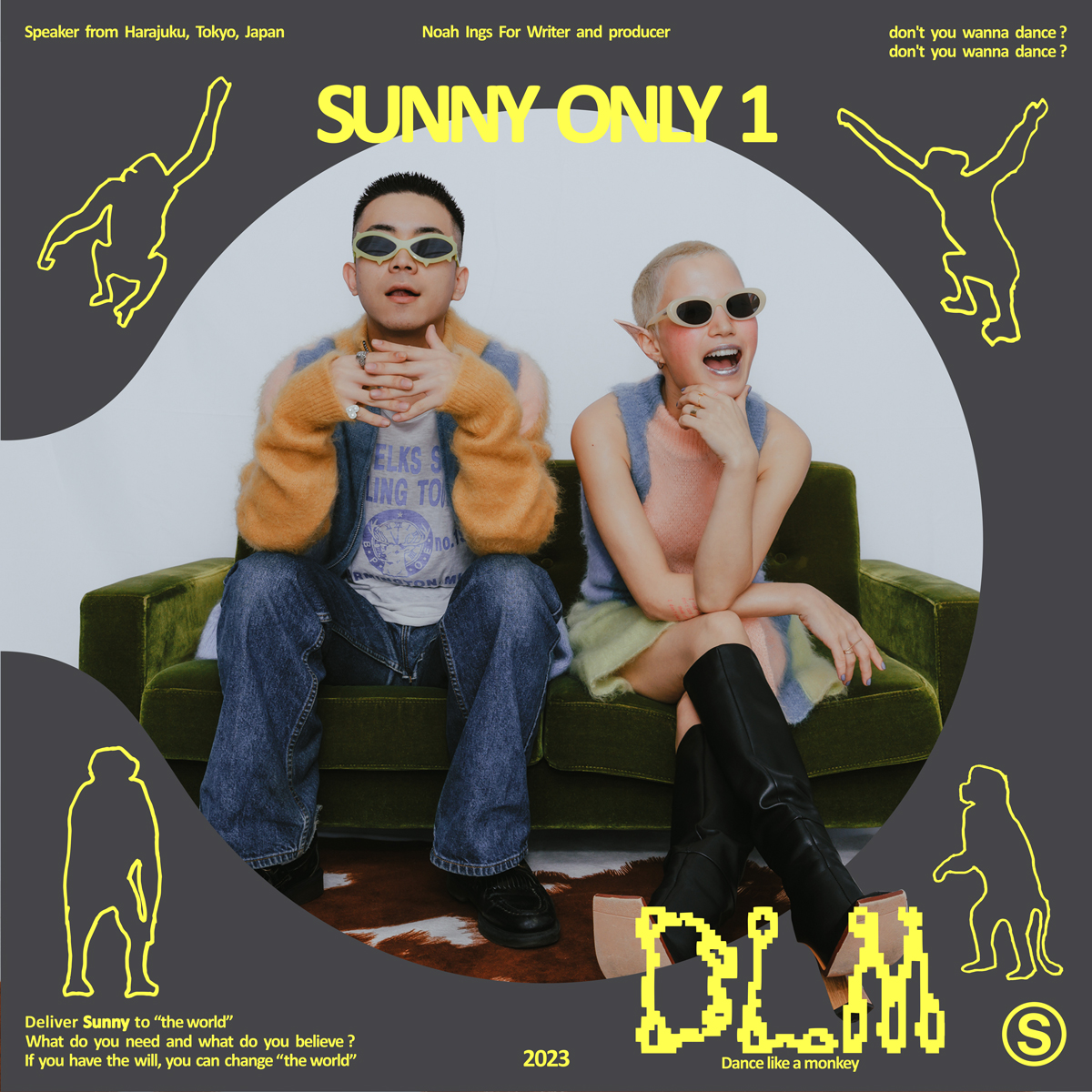 On June 14, SUNNY ONLY 1 released her new single Dance like a monkey feat. Mori.
In April 2023, the artist released So What?, her first single in two years. The well-established creator is also a member of the Tokyo-based girl artists and creators' collective bala.
The new song features rapper Mori from DONGURIZU, a long-time friend of the group.
Following the electroclash revival heard in her previous work, the new alternative dance track features notes of post-punk and old-school style. Mori brings his distinct style to the song, and listeners are sure to experience the chaotic mood found in the Tokyo Underground scene.
Dance like a monkey feat. Mori – SUNNY ONLY 1 (Digital Single)
Release Date: June 14, 2023
Streaming URL: https://orcd.co/a8b3ke9
<Profile>
Mori
Born in 1998, Mori is a rapper with DONGURIZU and also handles the group's artwork. In January 2023, he released his first solo track YAZAWA composed by Shinichi Osawa. In addition to modeling for C.P. Company, GAP, and other apparel companies, he has appeared on the popular Red Bull programs 64Bars and RASEN. Funny and stylish, the rapper has been amassing more and more fans. Mori also won the top prize in the '100 Famous Views of Empathy' contest hosted by Gekidan Hitori and sponsored by SLUSH-PILE.