Drama Series 'New World Makers' Starring Yutaro and Aino Kuribayashi to Stream on Amazon Prime, Other Sites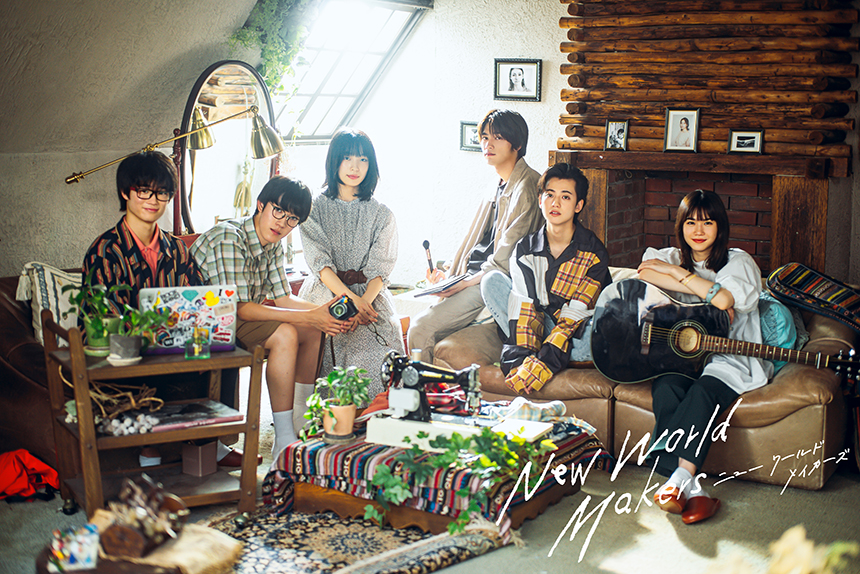 All 12 episodes of the web drama series New World Makers were streamed on YouTube to celebrate the 20th anniversary of the subscription contact lens service Mels Plan. The series shows a realistic portrayal of young people living in the modern age, inspiring plenty of chatter on social media. Given the positive feedback, the series will be released as a full-length film on June 17 on Amazon Prime Video and other streaming sites.
The ensemble coming-of-age drama depicts the struggles and growth of young people trying to make it in the world today. Fans will recognize Yutaro, a unique up-and-coming actor making waves in the world of entertainment, and Aino Kuribayashi, who has appeared in a number of high-profile films and also sings under the artist name aino.
New World Makers was directed, written, and edited by Akina Yanagi, known for her work on the 2019 mystery film Go Away, Ultramarine. The theme song, Esora, was performed by Marcy, a new group popular with Gen-Z.
New World Makers
Streaming: June 17, 2022
Where to Stream:
Amazon Prime Video / U-NEXT / iTunes / Google Play / dTV / FOD / Crank In! Video / Hikari TV / RakutenTV / J:COM / TELASA / Video Market / DMM.com / GYAO! Store / music.jp / Mirail / Nico Nico Douga
Director/Screenwriter/Editor: Akina Yanagi
Production/Copyright: embedded, ASOBISYSTEM