Upcoming Film 'We Are Not Alone,' Starring Yutaro, to Release in December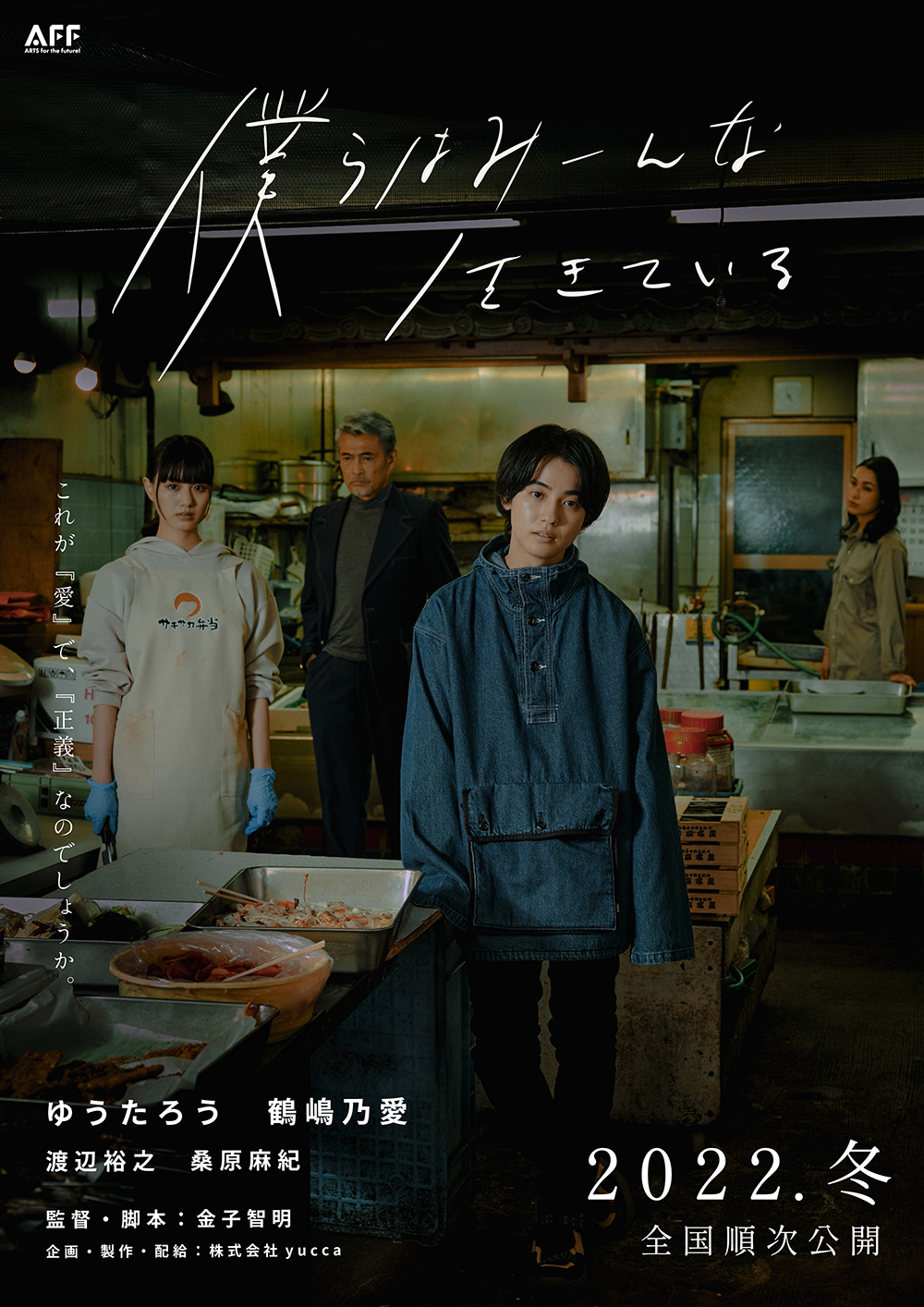 Yutaro will star in the upcoming film We Are Not Alone, scheduled to release in theaters in December 2022.
The film promises to be a unique take on the world of today, focusing heavily on justice, greed, and egoism. It will be directed by Tomoaki Kaneko and produced by yucca.
The film will ruthlessly depict the contrast between the darkness of adults and today's youth. It will take place in a desolate shopping district and follow the main character, Shun Miyata (Yutaro), who is not good at interacting with others, and who works part-time at a bento shop. More information will be announced on the official film website soon, so keep an eye out!
Comment from Yutaro
"I'm Yutaro, and I play Shun Miyata.
I didn't expect to be cast in the lead role after the audition, so the pressure was immediately on! But when I read the script, I was told by the director and staff that I was the only person who could play the part of Shun. I was immediately determined to do my best.
The film tells the story of a young man who is slowly moving towards the future and searching for his own right answer. Is love what he imagined it to be, and are the righteous words he's been saying really righteous at all? I hope you'll come to see the film in theaters and connect with it in some way. We are not alone."
We Are Not Alone
In Theaters December 2022
Official Site: https://films.yucca.co.jp/bokumina/