Yutaro to Appear in New Theatrical Performance 'Kono Rail wa Dramatic (This Rail is Dramatic)' Onboard a Train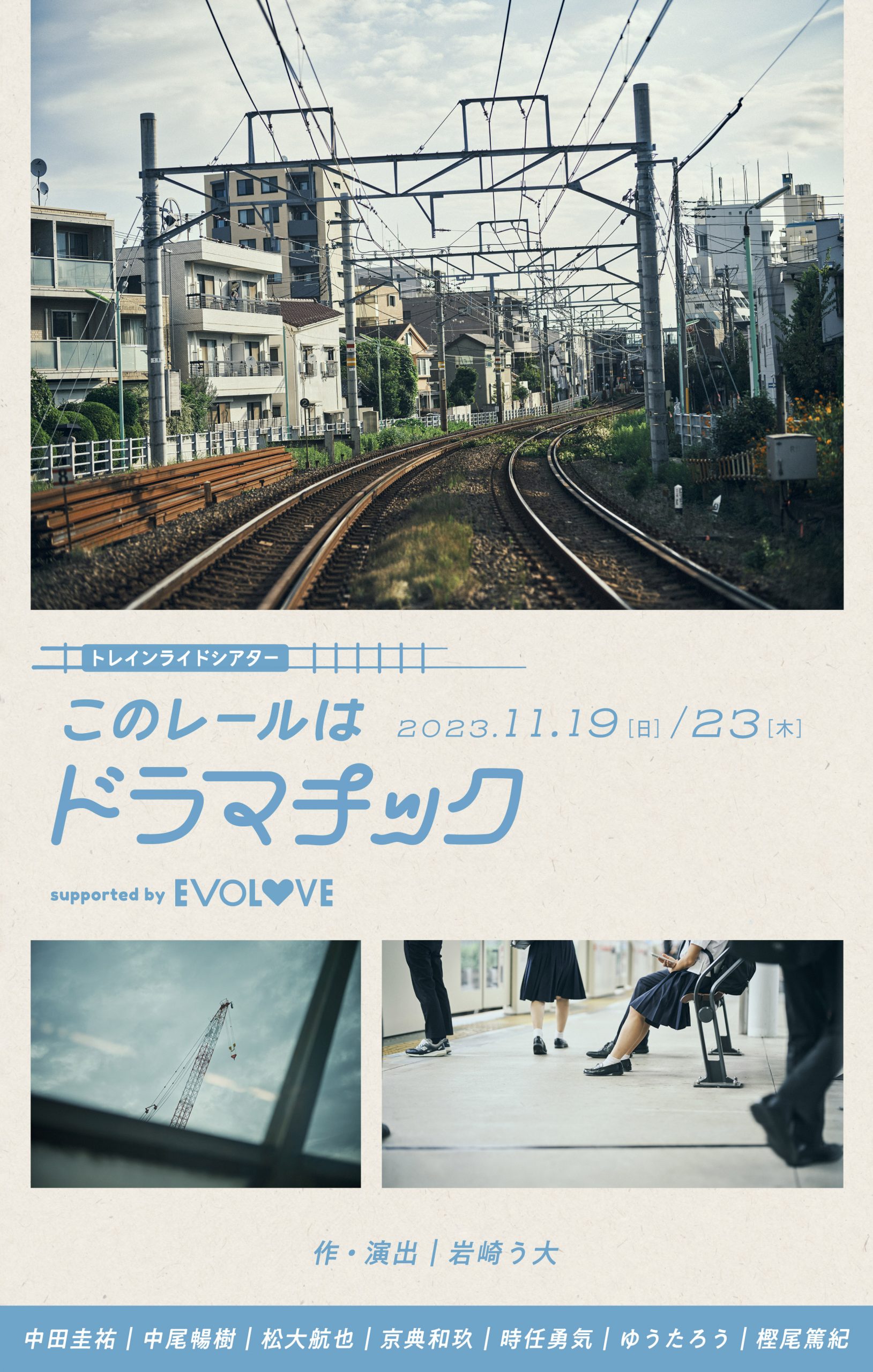 HiM Films, a unique Instagram channel that posts morning photos at 8 AM on odd-numbered days, has announced that Yutaro will appear in Kono Rail wa Dramatic (This Rail is Dramatic), a new type of theatrical performance that will take place on a reserved train.
The production will be written and directed by Udai Iwasaki of Kamomental. Viewers will ride the same train as the cast, allowing them to step into the stories themselves in this unique approach to drama.
Kono Rail wa Dramatic (This Rail is Dramatic)
Train Ride Theater
Dates: November 19, November 23 (3 performances scheduled each day)
Venue: Within Tokyo's 23 wards (Full details will be shared with those who purchase tickets)
Tickets: Scheduled to go on sale in mid-October 2023
Director/Screenwriter: Udai Iwasaki (Kamomental)
Cast: Keisuke Nakata, Masaki Nakao, Koya Matsudai, Waku Kyoten, Yuki Tokito, Yutaro, Atsuki Kashio, etc.
<Prologue>
Don't simply look at the screen, but rather "look ahead."
Sharpen your senses and feel the daily scenery around you.
Just look forward, and a new story will begin.
The stage is set on a train.
An extraordinary experience will unfold during a standard commute on a familiar train.
Guests will become a character on the same train as the star of HiM Films and some of the hottest guys around.
Come enjoy the world of HiM Films as your own story unfolds on this special commute!
HiM Films
https://www.instagram.com/him_films/