LOCAL POWER JAPAN project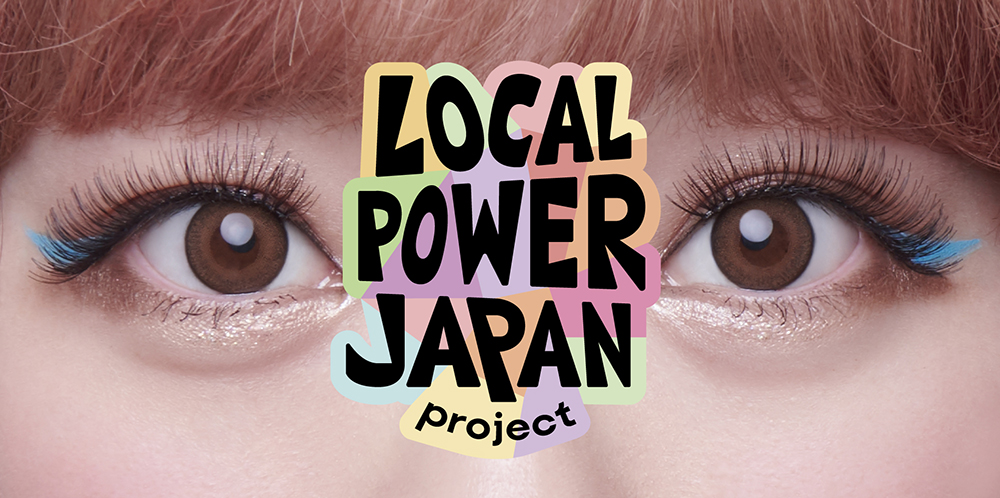 The LOCAL POWER JAPAN project is connected to Kyary Pamyu Pamyu's national tour, 'KYARY PAMYU PAMYU 10th ANNIVERSARY JAPAN TOUR 2022 CANDY WAVE,' which began in January 2022. As local industries and tourist destinations hit hard by the pandemic resume their activities.
The LOCAL POWER JAPAN project was launched in the hope that Kyary would be able to perform concerts around Japan, meet fans in different areas, and collaborate with companies in each region to boost local industries and tourism in places hit the hardest by the pandemic, helping to revitalize the country as much as possible.
On each stop of her nationwide tour, Kyary has collaborated with a local company, each deeply rooted in the local community. The project pays homage to Kyary's past releases by remaking the logos and other elements of each company, producing collaborative products and T-shirts featuring these fun new logos.
These products are sold at local concert venues, participating company stores, and the official LOCAL POWER JAPAN Project online store.

 A portion of T-shirt sales are donated to select programs for local development and social betterment.
*Sales locations vary by region.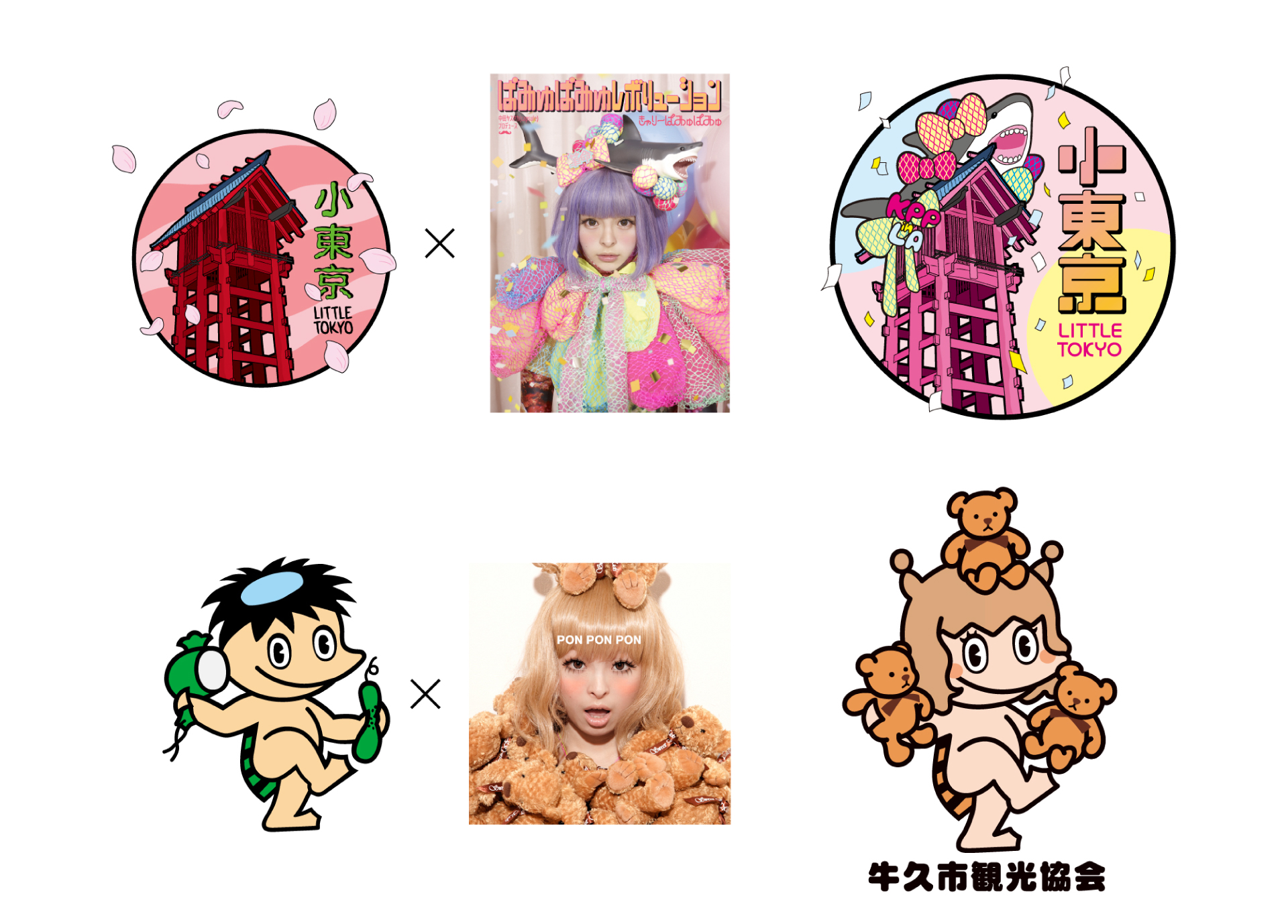 Logo Examples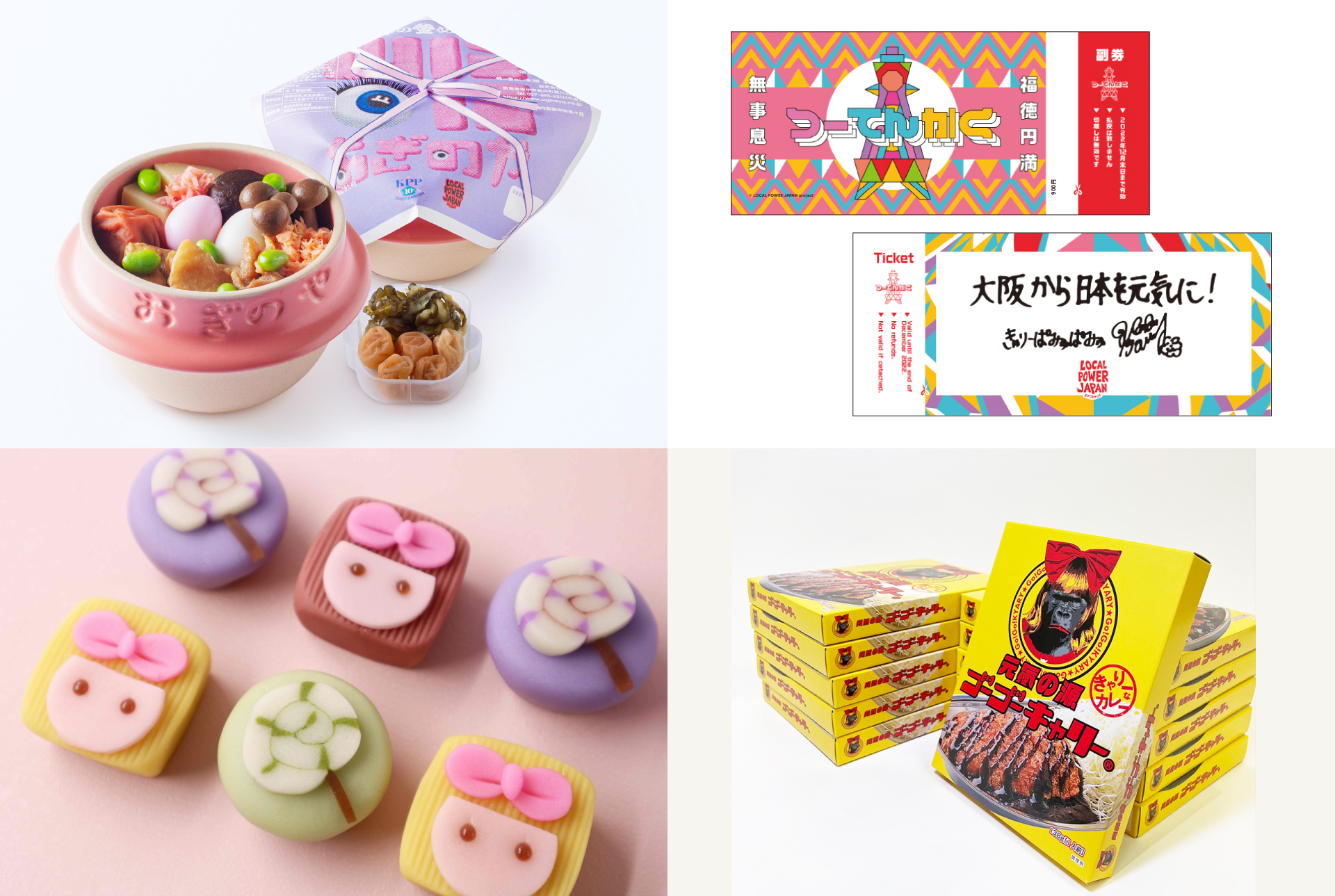 Collaborative Products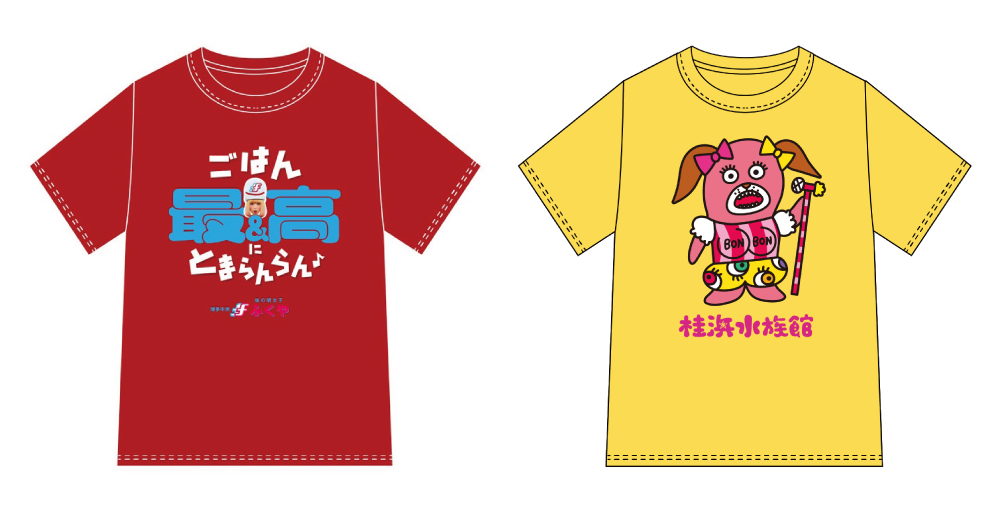 Collaborative T-shirts
■Collaboration Train with Chiba's Choushi Electric Railway!
Kyary teamed up with Chiba's Choushi Electric Railway, known throughout Japan for its self-deprecating jokes about its many management problems.
The collaboration was based on Kyary's hit track Mondai Girl, and a special one-day pass for the train was sold in advance. With the support of the railway, the crossover train began operation on the first day of Golden Week, and a special board was also set up allowing visitors to write messages.
An apology press conference-style photo booth was erected similar to the one seen in Kyary's music video, and the train was absolutely full of passengers.

During the artist's national tour, the Miyagi concert had to be canceled due to difficulties at the planned venue, Tokyo Electron Hall Miyagi, after an earthquake struck the area in March. A portion of the proceeds from the sale of collaboration T-shirts was donated to help repair the venue.
In addition to the areas where performances were held, Kyary contributed heavily to local revitalization by creating unique products with 31 local businesses and public organizations during her tour, including a collaboration with Little Tokyo in Los Angeles in April, which was heavily covered by media outlets and attracted ample attention.
LOCAL POWER JAPAN PROJECT
In collaboration with the following companies / public organizations:
[Sapporo, Hokkaido] Pistachio Sweets Specialty Shop 'Sato-do'
[Hakodate, Hokkaido] Traditional Japanese Sweets Shop 'Senshu An'
[Aomori] Ragunoo 'Kininaru Ringo'
[Miyagi] Confectionary Shop 'Zunda Saryo'
[Akita] New Food Creator 'a.base'
[Yamagata] Shelter Nanyo Hall
[Fukushima] Ramen Chain 'Kourakuen'
[Ibaraki] Ushiku Tourism Association, Ushiku Daibutsu
[Tochigi] Iwashita New Ginger
[Gunma] Beloved Japanese Bento Shop 'Oginoya'
[Chiba] Local Train Line 'Choushi Dentetsu'
[Tokyo] Legendary Bakery 'Kimuraya'
[Kanagawa] Fish Cake Shop 'Suzuhiro Kamaboko'
[Niigata] Sake Brewery 'Hakkaisan'
[Ishikawa] Kanazawa Curry Chain 'Go Go Curry'
[Shizuoka] Izu Shaboten Zoo
[Aichi] Famed Tea Shop 'Myokoen'
[Kyoto] 400-year-old Cotton Cloth Producer 'Eirakuya'
[Osaka] Symbol of Osaka 'Tsutenkaku'
[Nara] Persimmon Leaf-wrapped Sushi Shop 'Kakinohasushi Hompo Tanaka'
[Tottori] Kakubancho Shopping Street
[Okayama] Confectionary Shop 'Koeido'
[Hiroshima] Momiji Manju Specialty Shop 'Nishikido'
[Ehime] Setouchi's Famous Confectionary Store 'Poemu'
[Kochi] Katsurahama Aquarium
[Fukuoka] Mentaiko Maker 'Fukuya'
[Nagasaki] Hamburger Shop 'Hikari'
[Kumamoto] Tsujun Brewery
[Miyazaki] Chicken Nanban Shop 'Aji no Ogura'
[Okinawa] Beni-imo Shop 'Okashi Goten'
[Los Angeles] America's Largest Japan Town 'Little Tokyo'
CONTACT
We team up with domestic and international creators as well as partner companies to produce and create imaginative works from wide range of genres. Please contact us for work requests or consultations.