[Channel 47] Virtual Idol Unit LIPxLIP Named Izumo Tourism Ambassadors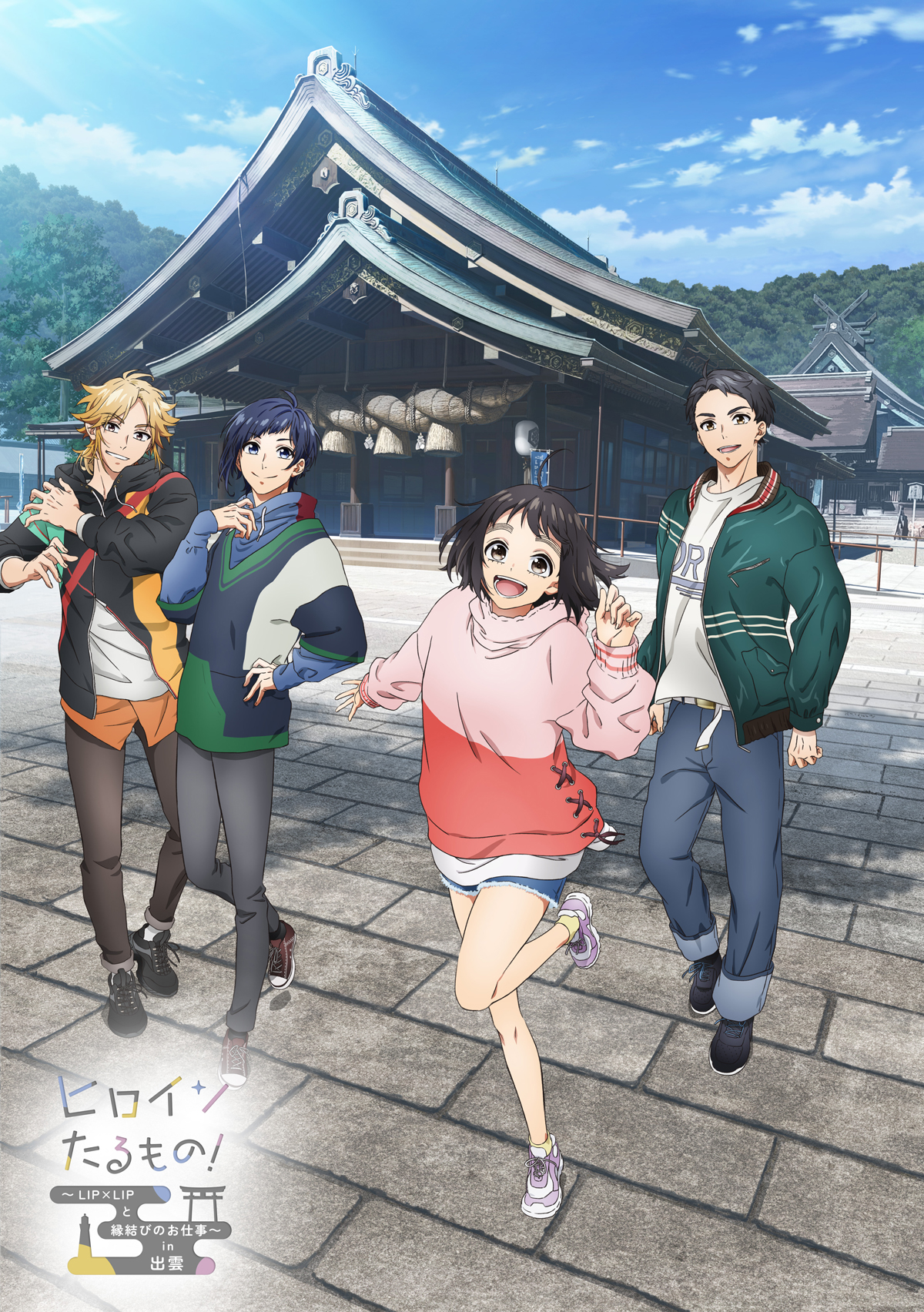 In collaboration with the Heroines Run the Show Anime Committee and Izumo City, Channel 47 is proud to announce that the virtual idol unit LIPxLIP, who appear in the anime series Heroines Run the Show: The Unpopular Girl and the Secret Task, have been appointed as tourism ambassadors for Izumo City. The Vocaloid musical group HoneyWorks created the series, and their team of creators have amassed over 1 billion views across their total works to date.
Heroines Run the Show ~LIPxLIP's Matchmaker Work in Izumo~ is a new tie-up project between LIPxLIP and Izumo City. The two idols seen in the series will produce a new vocal comic inspired by the locale and fans can enjoy a tour around Izumo City led by LIPxLIP themselves.
■Virtual Idol Unit LIPxLIP to Become Izumo Tourism Ambassadors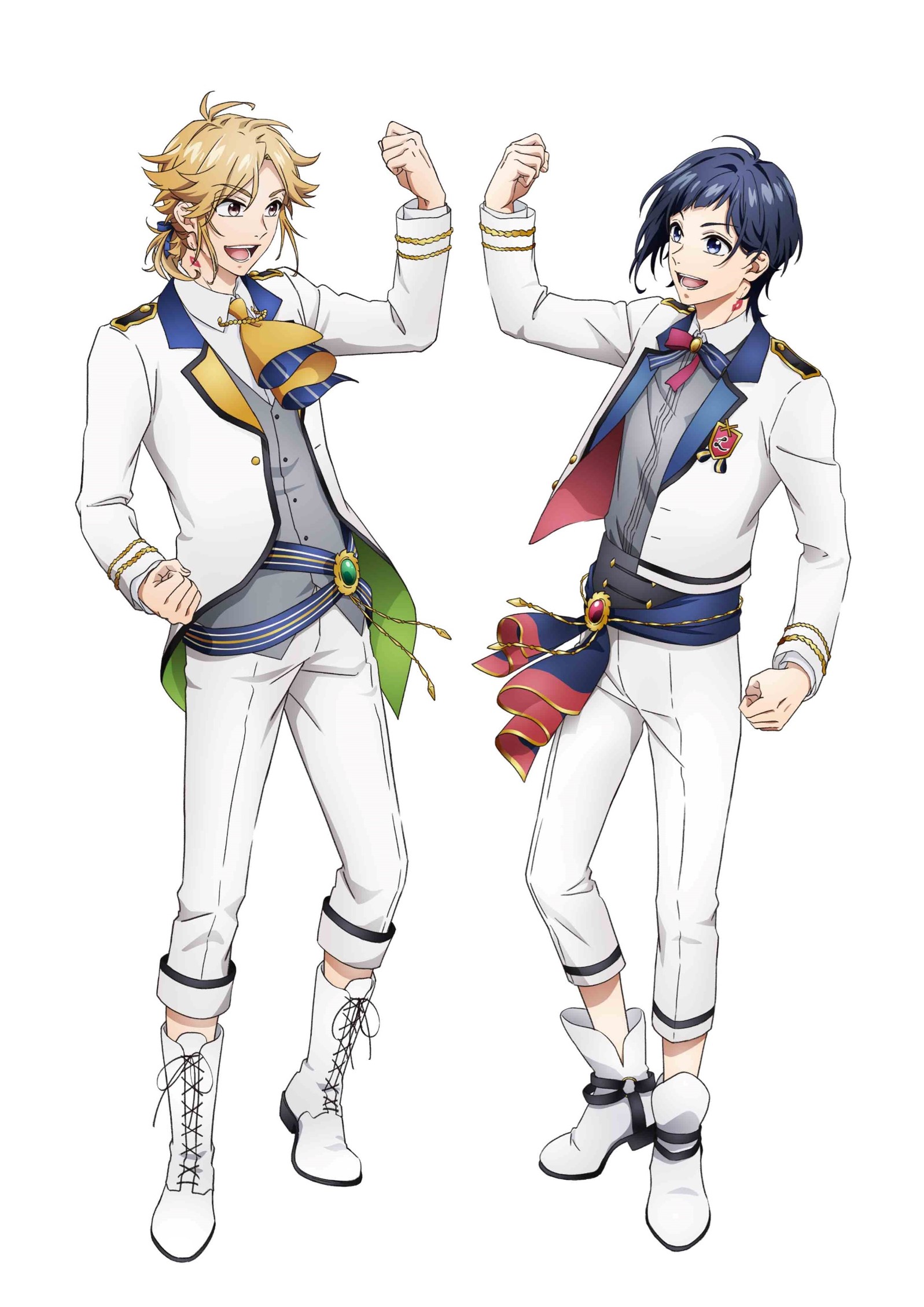 The virtual idol unit LIPxLIP is produced by HoneyWorks, whose YouTube channel has over 2.2 million subscribers and whose videos have been viewed over 1 billion times. The two members, Yujiro and Aizo, have been named as tourist ambassadors for Izumo City in Shimane Prefecture and will promote numerous attractions and points of interests.
"I'm honored to have been chosen as an Izumo tourism ambassador," Yujiro said. "Fans picking up the new vocal comic will see that we visited Izumo on a previous live tour and were impressed by Izumo-taisha, Izumo's history, and the tasty local cuisine. We're excited to promote the wonders of Izumo City and its many attractions to anime fans around the world!"
"Thank you so much for choosing me as a tourism ambassador to Izumo," said Aizo. "Actually, our producer shito-san grew up in Izumo, so it feels like a second hometown for us. I hope we can promote the amazing locales in the city to both those outside Shimane Prefecture and to locals who may not be familiar with the great things nearby!"
■ Sound AR™ App Offering Izumo City Tour with LIPxLIP to be Released
Those using Sony's Sound AR™ app will be able to enjoy a guided tour around Izumo City by LIPxLIP. A new kind of digital stamp rally will also be available, inviting fans to tour popular shrines and tourist attractions with the popular virtual idols.
Tour Locations:
Izumo-taisha/Shimane Prefecture Ancient Izumo History Museum/Izumotaisha-Mae Station/Inasa Beach/Inasa Shrine/Okuni Temple/Kitchokan/Goenyokocho/Monzen Izumoya/Izumo Enmusubi Airport/JR Izumoshi Station/Izumo Hinomisaki Lighthouse/Hinomisaki Shrine/Nagahama Shrine/Kirara-Taki Roadside Station/Youme Town Izumo/Aeon Mall Izumo
*Sound AR™ is a trademark of Sony Corporation.
■Heroines Run the Show Voice Comic Announced
An entirely original story not seen in the anime series will be released as a voice comic.
[Outline]
LIPxLIP, a popular virtual idol duo, travels to Izumo City with Hiyori Suzumi, their apprentice manager from Shimane Prefecture. Before starting rehearsal, the two visit several popular tourist attractions in the area from Izumo-taisha to Shinmon-dori. By chance, they meet Nagisa Shiranami, a resident of Shimane Prefecture…
Izumo City is in the eastern part of Shimane and has the second largest population in the prefecture. Also known as 'The Land of Myths,' the city is known for its many historical and cultural heritage sites such as Izumo-taisha, the oldest Shinto shrine in Japan and a popular spot for those praying for marriage. Blessed with incredible natural wonders and overlooking the Sea of Japan, Izumo is also home to Lake Shinji and the Hii River. The Izumo Plain is a productive agricultural area with many fishing ports nearby, resulting in incredible local cuisine.
Through this new initiative, LIPxLIP will conduct numerous PR activities as tourism ambassadors for the city, such as posting to social media and other websites.
Izumo City
Izumo City: https://www.city.izumo.shimane.jp
Izumo Tourist Association: https://www.izumo-kankou.gr.jp
Channel 47
Channel 47 is a project using the power of entertainment to share Japan and its local culture with the world. By getting popular celebrities and public figures involved, the company produces events and content that conveys the appeal of specific Japanese locales and customs to global audiences.
https://channel47.jp/
Outline
[Event Title]
Heroines Run the Show ~LIPxLIP's Matchmaker Work in Izumo~
【introduction】
Hiyori Suzumi is a high-school girl who grew up in the countryside. She loves to run and is incredibly good at jumping hurdles.
With her track and field background, it made sense that Hiyori would leave her hometown to go to school somewhere appropriate for her talents. She enrolls at Sakuragaoka High School in Tokyo to join the track and field team.
Yujiro Someya and Aizo Shibasaki, members of the popular high school idol unit LIPxLIP, just so happen to be in the same class.
Despite their glamorous appearance often seen on large screens around town, Hiyori sees the two glaring at each other with grim expressions on their faces.
Not interested in idols and uninterested in being involved with such scary people, Hiyori thinks she should move on. Yet…
"How did I become their apprentice manager?!"
Hiyori begins to enjoy her school life along with her friends Juri Hattori and Chizuru Nakamura.
Also busy as an apprentice manager in the idol industry, the girl finds herself completely overwhelmed.
A new life begins for the young girl as she balances her athletic life with a shining stage filled with promise.
[Streaming Information]
U-NEXT/Anime Houdai/d Anime Store/d Anime Store NicoNico Branch/d Anime Store for Prime Video/ABEMA/Amazon Prime Video/FOD/Hulu/J:COM On Demand/MBS Dizm/milplus/Paravi/TELASA/Animeka/Bandai Channel/Hikari TV/Flat Douga/GYAO!/TVer/NicoNico Douga Live/DMM.com/Google Play/GYAO! Store/HAPPY! Douga/music.jp/Rakuten TV/VIDEX/NicoNico Channel/Video Market/Movie Full Plus
[Staff]
Original Story/Music: HoneyWorks
Director: Noriko Hashimoto
Series Composition/Script: Yoshimi Narita
Character Design/Chief Animation Director: Kaori Ishii/
Art Director: Ryousuke Obokata
Color Design: Tomoko Yamazaki
Cinematographer: Yomogiko Murano
Editor: Go Sadamatsu
Sound Director: Yukio Nagasaki
Music: Moe Hyuga
Animation Producer: Yonai Noritomo
Animation Production: Lay-duce
Planning & Production: Shunsuke Saito
Production: Heroines Run the Show Production Committee
[Cast]
Hiyori Suzumi: Inori Minase
Yujiro Someya (LIPxLIP): Kouki Uchiyama
Aizo Shibasaki (LIPxLIP): Nobunaga Shimazaki
Juri Hattori: Ayane Sakura
Chizuru Nakamura: Saori Hayami
Nagisa Shiranami: Junya Enoki
Hina Setoguchi: Momo Asakura
Kotaro Enomoto: Natsuki Hanae
Ken Shibasaki: Takuya Eguchi
Arisa Takamizawa: Nao Toyama
Kodai Yamamoto: Yoshitsugu Matsuoka
[Music]
Opening Theme Song: Julieta – LIPxLIP (Yujiro/Aizo / Kouki Uchiyama / Nobunaga Shimazaki)
Ending Theme: Tokyo Sunny Party – Hiyori Suzumi (Inori Minase), Juri Hattori (Ayane Sakura), Chizuru Nakamura (Saori Hayami)
[Official]
WEB: https://honeyworks-tvanime.com
Twitter: https://twitter.com/HoneyWorksMovie
©ヒロインたるもの製作委員会