Natsuko Kondo Releases Raw and Personal Track 'Dear You'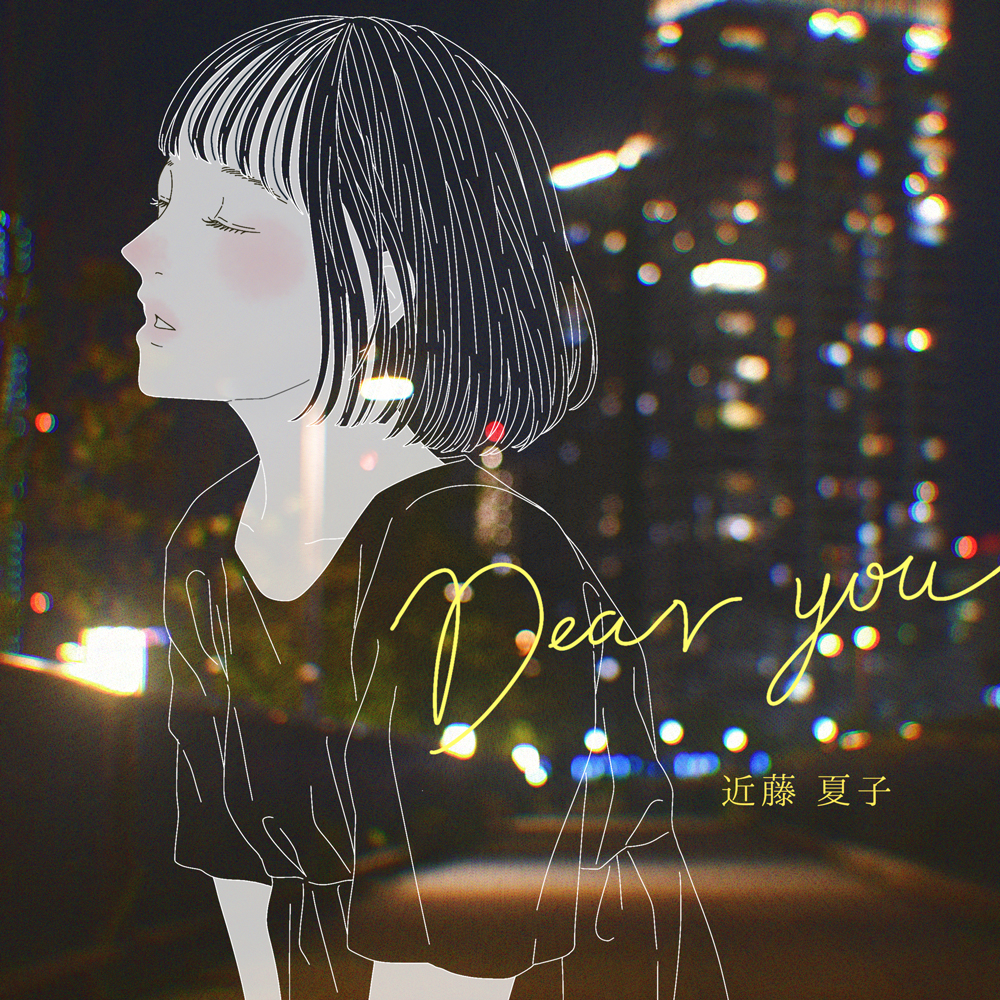 On June 13, singer-songwriter Natsuko Kondo released her new song Dear You, the fourth of four consecutive monthly releases.
The singer's previous song, Yakusokutte Warukunai na, was written during a difficult period in which the artist found it difficult to keep going. It quickly trended for its straightforward and relatable lyrics filled with raw emotion.
Kondo's newest work is a heartbreaking song that features a sad piano melody and describes the seemingly pathetic and embarrassing feelings of wanting to see an ex even after a breakup. The jacket art was created by illustrator asuka and was inspired by the temperature of a sensitive and delicate heart.
Additionally, Natsuko Kondo has announced two shows for her yearly birthday event. The first will be held on the day of her birthday, July 29, at Shibuya LUSH in Tokyo, followed by a performance at Club Gessekai in Hyogo on August 6. All four consecutive tracks that Kondo has released will be performed during each concert.
[Comment from Natsuko Kondo]
"To be honest, the emotion in this song is so raw, I didn't want to share it with anyone. I packed in everything I wanted to say–things like "I like you, I'm sorry for liking you, I miss you, I'm so stupid." I'm sure that these painful experiences will be something I treasure someday, so I'd be happy if people who have had their hearts broken could listen to this song and find some peace."
<Release Information>
Dear You – Natsuko Kondo (Digital Single)
Release Date: June 13, 2023
Streaming URL: https://ssm.lnk.to/Dearyou
<Concert Information>
■Natsuko Kondo BD Live 2023 ~Otonatsuko Eastern Camp~
Date: July 29, 2023 / Doors open 17:30, Show starts 18:00
Venue: Shibuya LUSH (Tokyo)
Admission: Presale ¥4,000 / Day-of ¥4,500 (Tax Included, Drinks separate)
[Presale Tickets]
Available: May 19, 22:00 – July 28, 23:59
Buy Here: https://t.livepocket.jp/e/0729otonatsuko
■Natsuko Kondo BD Live 2023 ~Otonatsuko Western Camp~
Date: August 6, 2023 / Doors open 17:00, Show starts 17:30
Venue: Club Gessekai (Hyogo)
Admission: Presale ¥4,000 / Day-of ¥4,500 (Tax Included, Drinks separate)
[FC Ticket Presales]
Available: June 9, 18:00 – June 13, 23:59
Buy Here (FC): https://kondo.natsuko.asobisystem.com/news/349001
*General ticket information will be announced on the official website at a later date.