Natsuko Kondo Drops 'Akai Ito,' the First of Four Consecutive Monthly Releases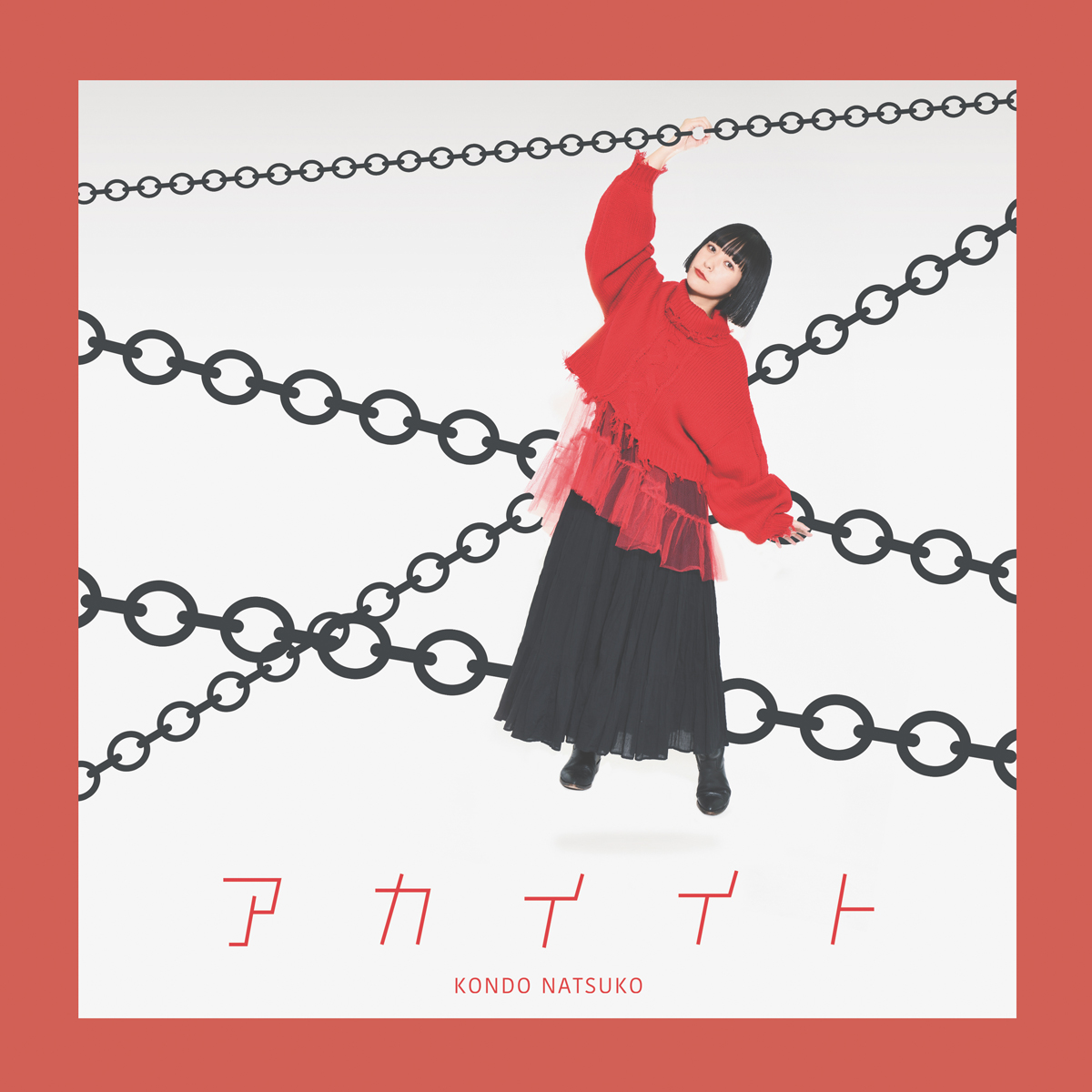 Singer-songwriter Natsuko Kondo released the new song Akai Ito, her first new song in nearly three and a half years, on March 14.
The track is the first of four planned consecutive monthly releases ahead of the artist's planned 'rebirth' in July 2023. The pop love song is a classic Natsuko track, focusing entirely on a girl's powerful feelings. Listeners won't be able to help but sympathize with the scary-cute lyrics.
Active mainly in the Kansai and Chugoku regions, Natsuko Kondo continues to appear on numerous TV and radio programs. She will hold a solo concert at OSAKA RUIDO on May 19.
<Comment from Natsuko Kondo>
"This song–the first I've released in a very long time–is based on my own life experiences.
My true feelings are sewn into the lyrics, and these are feelings that can be hard to express. Putting them into a pop melody makes it easier–rather than using a red string (Akai Ito) to romantically be linked to someone, I'd rather be kept on a thick leash instead! ♡
This song is the perfect tempo for listening to on a nice spring walk. (lol)
I hope that you're looking forward to the rest of these consecutive releases! Be sure to listen!"
Akai Ito – Natsuko Kondo (Digital Single)
Release Date: March 14, 2023
Streaming URL: https://ssm.lnk.to/akaiito
Now available via download or on all major music streaming sites
~Hello Again, I'm Singer-Songwriter Natsuko Kondo~!
(Natsuko Kondo's 2023 solo concert)
Date: May 19, 2023 (Doors open 18:30 / Show starts 19:00)
Venue: OSAKA RUIDO
Tickets Available: 3/9 – 3/15 at 23:59 (for fan club members)
General ticket sales will be announced at a later date.
The latest information will be announced on Natsuko Kondo's official Twitter page. (@kondonatsuko)