Klang Ruler Releases New Song 'Maiden Voyage,' Announces First Battle of the Bands Tour in April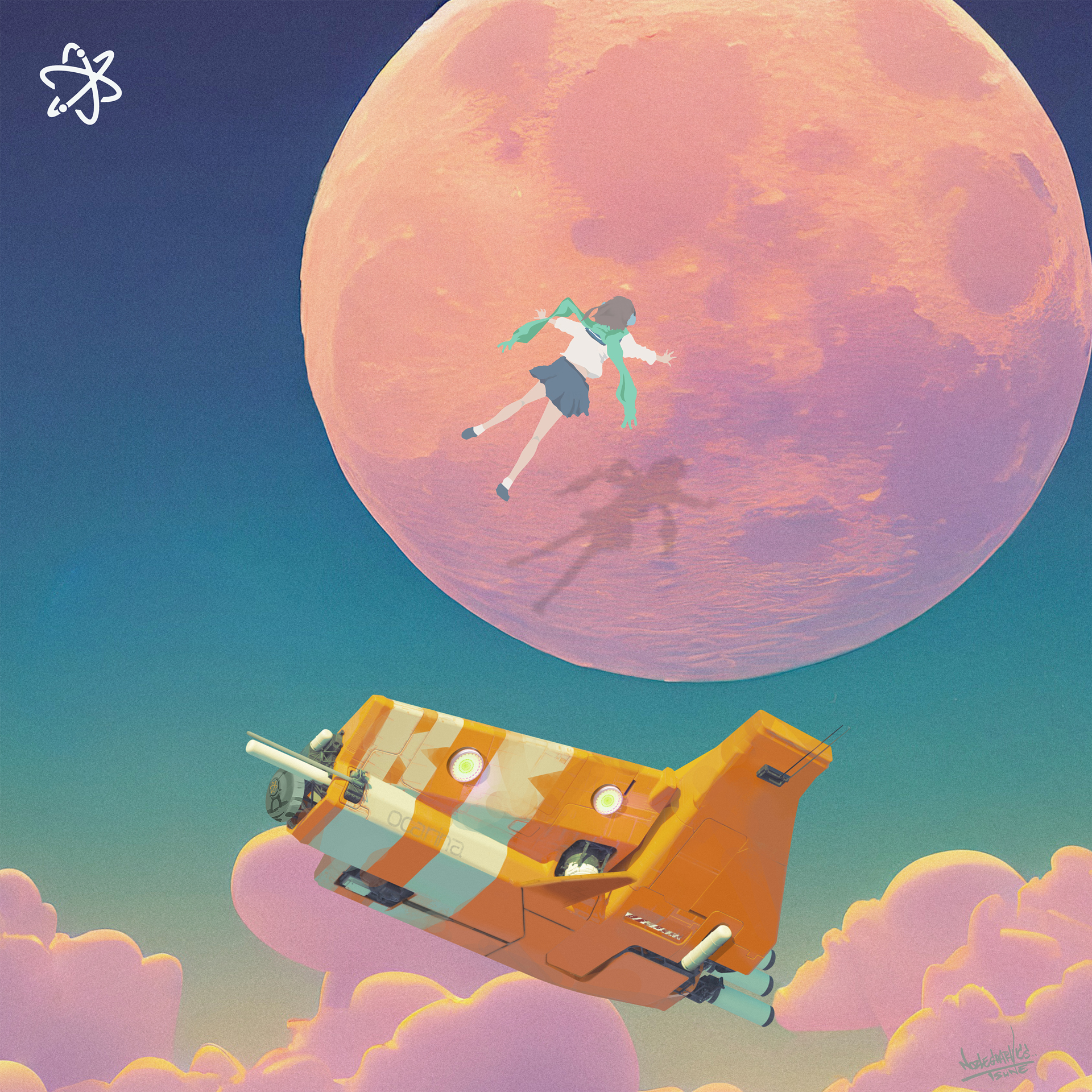 Klang Ruler, which will embark on its first solo tour in Tokyo, Nagoya, and Osaka on February 20, will release the new song Maiden Voyage on February 24. The group is also scheduled to perform at several large outdoor festivals in 2023.
Maiden Voyage tells the story of a girl who finds it hard to be honest, sharing feelings of alienation and focusing on the difficulties of human relationships. The jacket illustration was created by the art director and custom builder TSUNE (Nozle Graphic).
In addition, Klang Ruler will participate in their first Battle of the Bands tour in Tokyo, Osaka, and Nagoya. The festival will feature Chilli Beans. and chelmico, long-time friends of the group, along with Kyuso Nekokami, who shares many of the same fans.
<Comment from yonkey>
"The lyrics tell a story of a girl who can't be honest with herself, along with my own feelings of alienation and the relationship worries that I felt when I was a student.
Yasuda's voice overlaps perfectly with the maiden, and the brass arrangement is incredibly uplifting. Even though it's my own song, I've been listening to it over and over again.
I hope that fans will also listen to it over and over for a long time to come."
Maiden Voyage – Klang Ruler (New Single)
Release Date: February 24, 2023
Streaming Links: https://lnk.to/MaidenVoyage
Official Visualizer (Premiering February 24 at 22:00)
https://youtu.be/GhvxuHNcKg4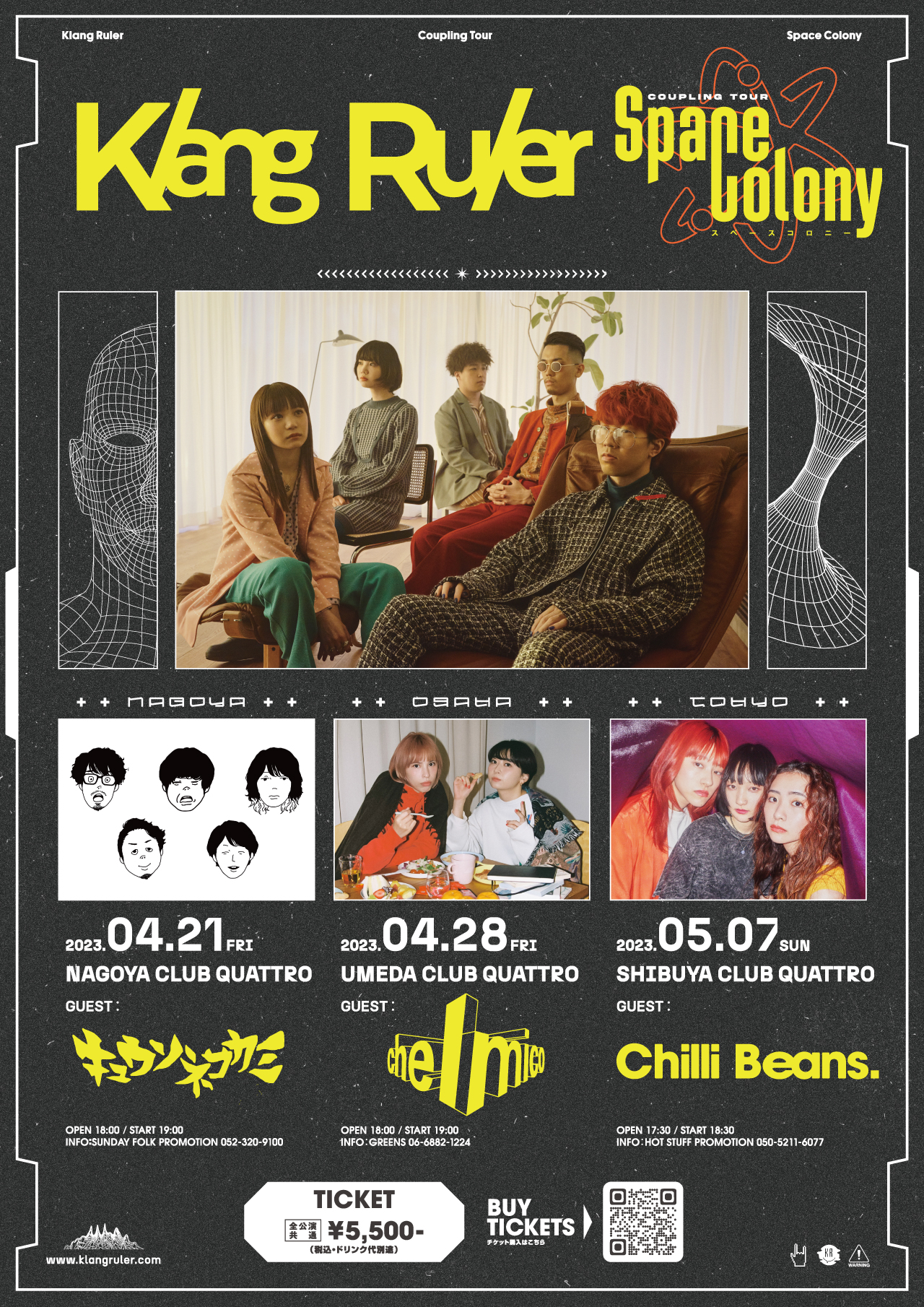 Klang Ruler – "Space Colony" (Tokyo/Nagoya/Osaka Battle of the Bands Tour)
Nagoya Performance
Date: April 21, 2023
Venue: NAGOYA CLUB QUATTRO
Guest: Kyuso Nekokami
Time: Doors open 18:00 / Show starts 19:00
Info: Sunday Folk Promotions
052-320-9100(Daily 12:00~18:00)
Osaka Performance
Date: April 28, 2023
Venue: UMEDA CLUB QUATTRO
Guest: chelmico
Time: Doors open 18:00 / Show starts 19:00
Info: GREENS
06-6882-1224(M-F 12:00~18:00)
Tokyo Performance
Date: May 7, 2023
Venue: SHIBUYA CLUB QUATTRO
Guest: Chilli Beans.
Time: Doors open 17:30 / Show starts 18:30
Info: HOT STUFF PROMOTION
050-5211-6077(Daily 12:00〜18:00)
[Tickets]
Advance Standing Tickets: ¥5,500 (Excluding Tax and Drinks)
Day-of Standing Tickets: ¥6,050 (Excluding Tax and Drinks)
Official Presale Tickets
On Sale: February 20, 22:00 – February 27, 23:59
Purchase: https://w.pia.jp/t/klangruler-sc2023/