Matt Cab and Grace Aimi Release 'Honemade Aishite'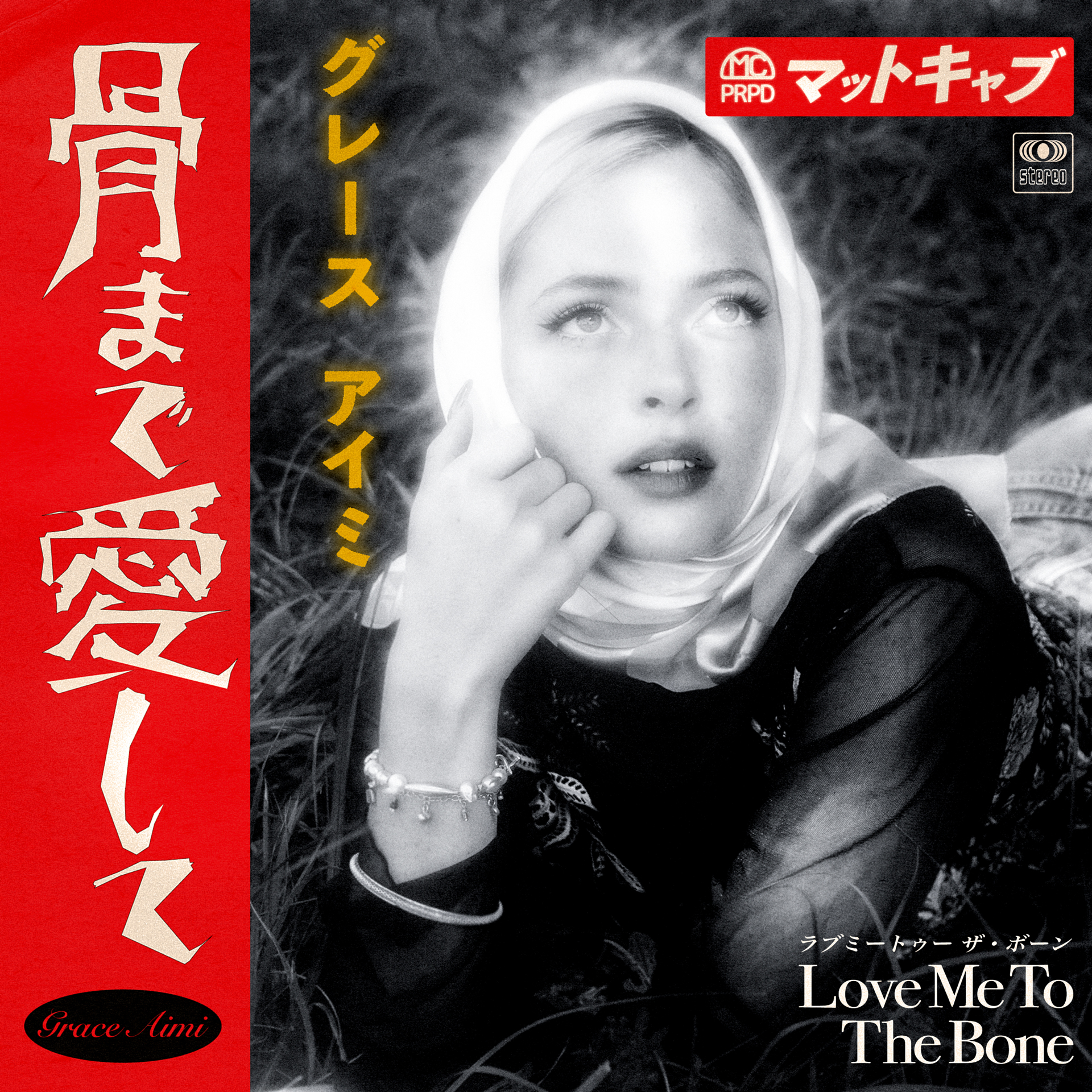 Matt Cab and Grace Aimi released a cover of the song Honemade Aishite (Love Me to the Bone) on January 19, 2023.
The lyrics for Honemade Aishite were written by Kohan Kawauchi, a master author and screenwriter who also wrote the lyrics for the classic hit songs Ofukurosan and Isezakicho Blues. It was composed by Jun Kitahara, the man behind Showa era hits like Inochikurenai, Kyodai Jingi, and the theme song for Manga Nippon Mukashi Banashi. Now, a massively popular song from the 1960s has been revived in 2023 with a new hip-hop sound.
Last October, Matt Cab and Grace Aimi each released a studio session video of the new track on each other's social media pages, instantly attracting attention and rave reviews from several artists. Pulling in nearly 1 million views, there was clearly major fan demand for a full release.
The song combines a structure, melody, and lyrics that capture the feeling of the Showa era while also infusing elements of modern hip-hop and R&B.
2/28/2023
The full version of the duo's jam session video is now available.
Matt Cab & Grace Aimi
Honemade Aishite (Digital Single)
Release Date: January 19, 2023
Streaming URL: https://lnk.to/HoneMadeAishite
Lyrics: Kohan Kawauchi
Composition: Jun Kitahara
Arrangement: Matt Cab
<Matt Cab Profile>
Matt Cab is a music producer and artist from San Francisco who is active in Japan. With exceptional musical sense and a unique groovy sound, Cab has been active in the pop and street scenes as well as in the worlds of hip-hop and R&B, blending the boundaries between scenes and genres. In recent years, he has worked on songs for BTS, Namie Amuro, AI, JP THE WAVY, Awich, and many other popular artists. BE:FIRST's single Kick Start shot to the top of various charts, winning a total of 17 awards. Cab also worked on the English translation of RADWIMPS' Weathering With You Complete Version. He was the only Japanese artist selected as one of the 50 Creators of the World at the YouTube Music Awards in New York where he also performed. In addition, Alicia Keys chose Cab's entry to the Time Machine Remix Contest as the Grand Prize winner and invited him to attend the Grammy Awards. In his new project PLAY SOUND, he samples sounds from the streets along with anime sound effects to create new beats, posting them on TikTok and other social networking sites and amassing huge popularity. Cab has collaborated with companies and organizations such as NIKE, JAL, Fuji Safari, and the Japan Karate Federation and his Youtube channel has over 200,000 followers. His collaboration single with MIYACHI, Famima Rap, reached the top spot on Spotify's viral chart, and his one-of-a-kind music continues to attract attention.
Instagram: https://www.instagram.com/therealmattcab
TikTok: https://www.tiktok.com/@mattcab
Twitter: https://twitter.com/mattcab
YouTube: https://www.youtube.com/@mattcab