Sebastian Masuda Designs Special Toy to Commemorate Glico's 100th Anniversary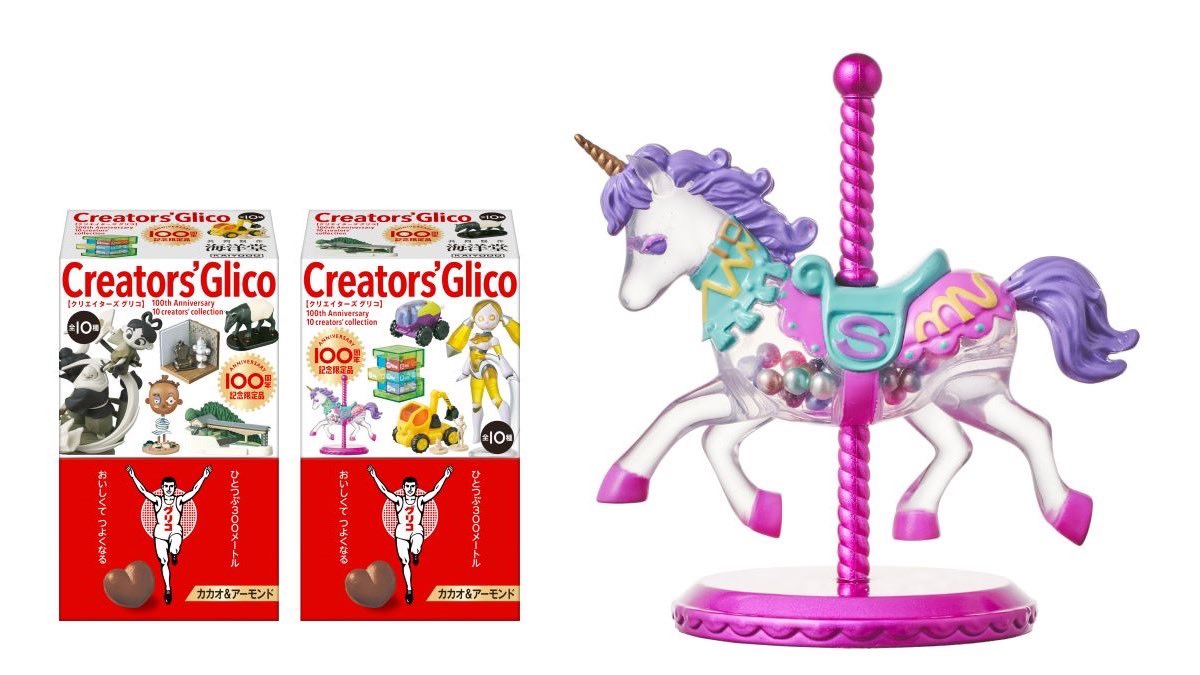 To commemorate the 100th anniversary of Ezaki Glico's nutritious caramel snack Glico, special 'Creators' Glico' products will be available in limited quantities starting November 22. The King of Kawaii himself Sebastian Masuda designed one of the toys that come with each snack.
The toys are sculpted and produced by Kaiyodo, a Japanese company known for making figurines and garage kits. MY Merry-Go-Round, designed by Masuda, is a transparent unicorn filled with colorful beads.
Some preorders are open at the Glico Direct Shop Online Store starting October 6.
Creators' Glico *Limited Quantities
Release Date: November 22, 2022
Price: ¥935
Contents: 1 toy, 4 caramels
Where to Buy: 7-11, other brick-and-mortar stores nationwide / Glico Direct Shop, LOHACO, Amazon
Creators' Glico [Creators' BOX]
Orders Begin: October 6, 2022
To Ship: Mid-December 2022
Price: ¥3,990
Contents: 3 sets of toys from each creator in different colors
Where to Buy: Glico Direct Shop (http://gg.glico.co.jp/209518), other EC sites
Creators' Glico [Complete BOX]
Orders Begin: October 6, 2022
To Ship: Mid-December 2022
Price: ¥14,990
Contents: 10 toys (from all participating creators)
Where to Buy: Glico Direct Shop (http://gg.glico.co.jp/209518), other EC sites
Creators' Glico Special Site:
https://www.glico-direct.jp/lp/creatorsglico/?fbclid=IwAR1kVIKJ40BLBG5_Q6TrF492jfyLH-ylDhJyiYnhHCFk8z3P8ckyw3V-C2M