Studio Ghibli × Hot Topic – HARAJUKU COLLECTIVE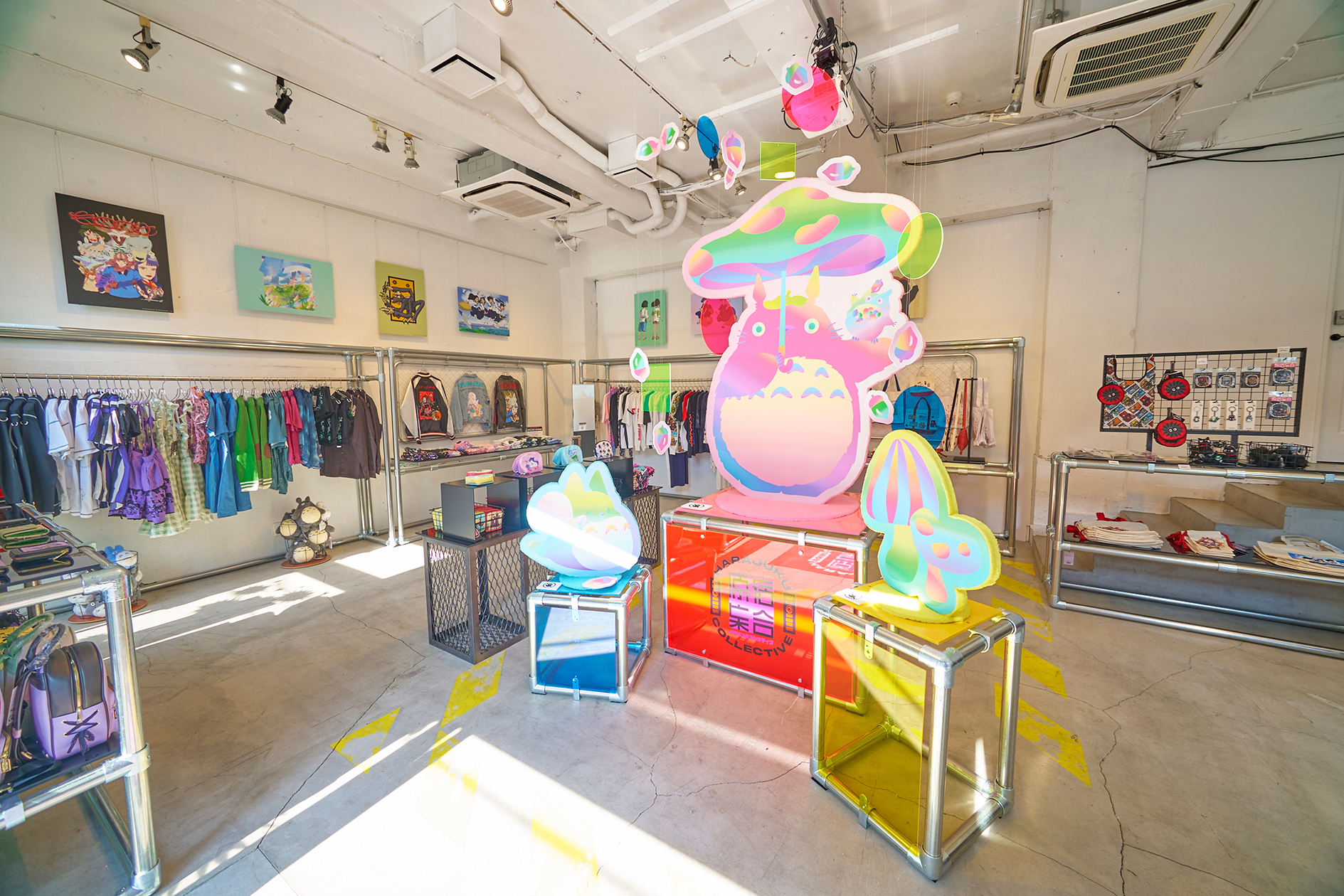 Hot Topic, an apparel company offering licensed Studio Ghibli goods in the U.S. and Canada, worked with Japan's Neutral Corporation to co-produce the new HARAJUKU COLLECTIVE apparel collection.
■Studio Ghibli and Hot Topic Collaborate on Apparel Collection Coming to Japan and America
Hot Topic has been popular in the U.S. for years, with over 800 stores open in America in 2022. The company is best known for selling apparel and goods inspired by popular music, games, movies, and anime.
The new HARAJUKU COLLECTIVE collection brings the heart of Japanese culture to the chain, adding to the ongoing collaboration with the store and Studio Ghibli which began in 2014. Nine Japanese creators and brands worked on the collection, including Yutaro, KAWAII MONSTER CAFE, and Atarashii Gakko! The product lineup includes a total of 74 items, including denim jackets, T-shirts, sweatshirts, embroidered satin jackets, dresses, leggings, accessories, and more. The designs incorporate art newly drawn for the collaboration, bringing memorable scenes from many Ghibli films to life in an entirely new way.
■Limited Time Pop-Up Store Opens in Harajuku
To celebrate the launch of the collection, a 19-day pop-up store was opened in Harajuku, featuring a giant rainbow-colored Totoro made to blend the worlds of Ghibli and Harajuku together. The shop's walls were covered in artwork drawn exclusively for the Japan-exclusive items. Many visitors uploaded photos of the shop to social media.
Interior design  Lovelies Lab. Studio
■Yutaro Appointed as PR Ambassador
Yutaro, a massive Ghibli fan and creator for the new collection, was named the ambassador of the collaboration, engaging in a number of promotional activities. Taking part in largely digital promotions, Yutaro engaged in media interviews, held Instagram Lives at the pop-up store, and shared tons of information on the collection's official social media pages.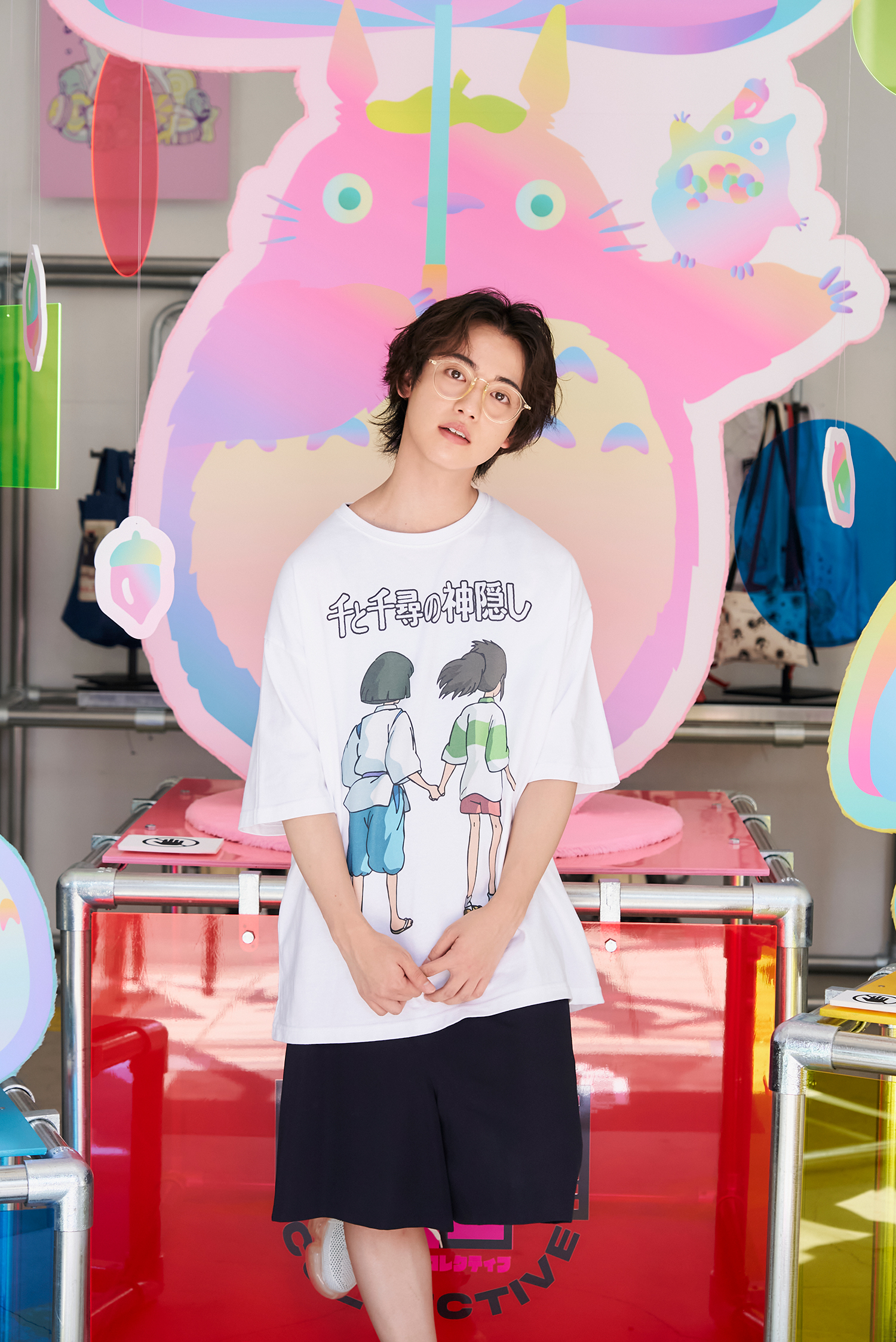 ASOBISYSTEM was in charge of concept planning, logo design, creator casting, and promotion, as well as store direction and operations.
STUDIO GHIBLI × HOT TOPIC – HARAJUKU COLLECTIVE
On sale: August 10 – December 31, 2022
Number of products: 76 Japan-exclusive items / Over 50 America-exclusive items
*Only certain U.S.-exclusive products will be sold in Japan.
*Japan-exclusive items will only be sold in Japan.
HARAJUKU COLLECTIVE Pop-Up Store
Running: August 10 – August 28, 2022
Hours: 11:00-19:00
Venue: AF GALLERY (3-21-8 Jingumae, Shibuya-ku, Tokyo) 1F
Access: 4-minute walk from Tokyo Metro Meiji-jingumae Station, 7-minute walk from JR Harajuku Station
 <Artists & Brands Designing Japan-exclusive Items>
Yutaro (Actor/Model)
Atarashii Gakko! (Artist)
ABEchan (Illustrator)
asuka (Illustrator)
Shoko Nagamine (Illustrator)
NANCYSNAKE (Painter/Artist)
BEY (Illustrator)
meeco (Illustrator)
KAWAII MONSTER CAFE (Brand)
© 1988 Studio Ghibli
© 1989 Eiko Kadono – Studio Ghibli – N
© 1997 Studio Ghibli – ND
© 2001 Studio Ghibli – NDDTM
© 2004 Studio Ghibli – NDDMT
CONTACT
We team up with domestic and international creators as well as partner companies to produce and create imaginative works from wide range of genres. Please contact us for work requests or consultations.