Singer SUNNY ONLY 1 Releases First New Song in Two Years 'so what?'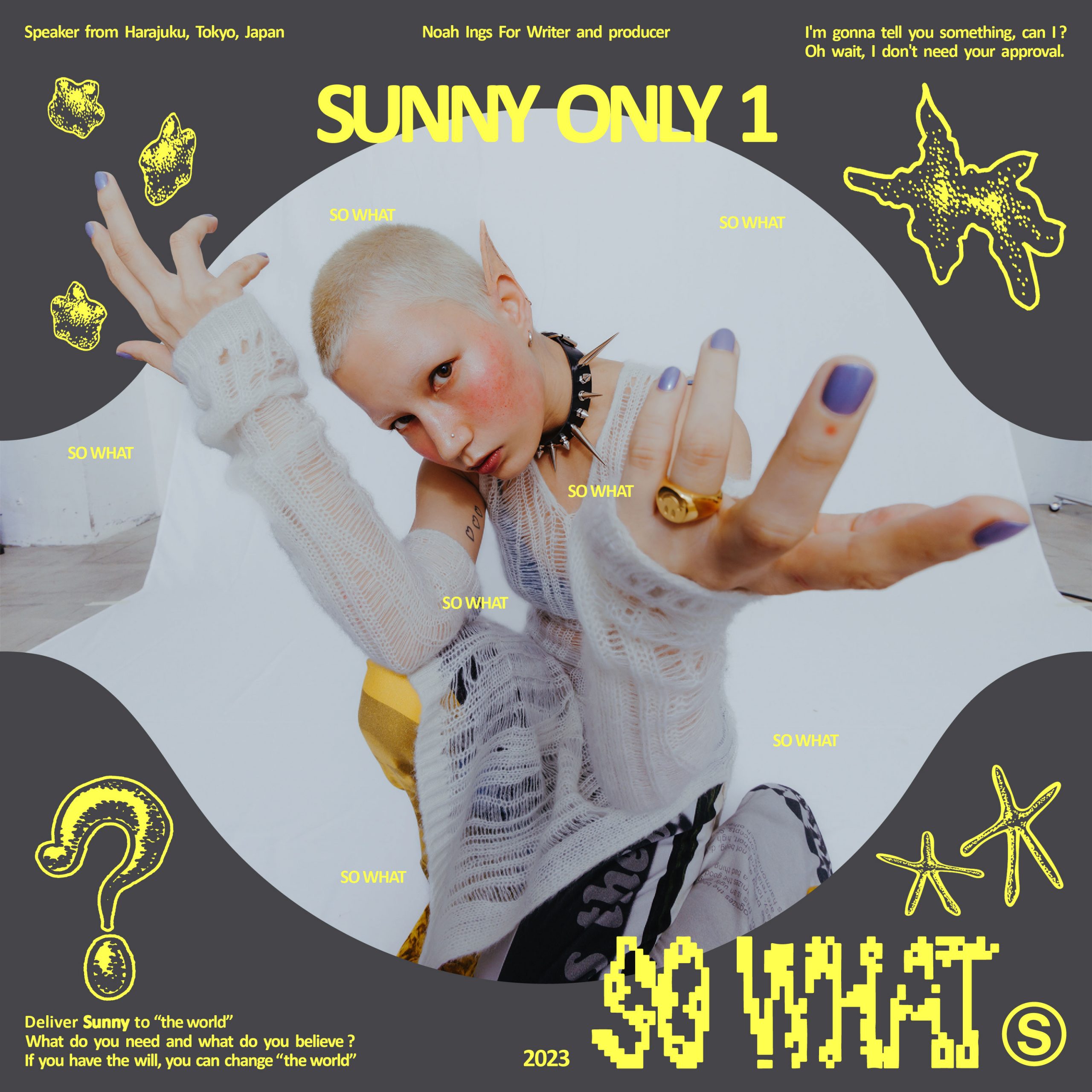 Singer, DJ, and model SUNNY ONLY 1 released her first new single in two years on May 10, titled so what?
The track was created while SUNNY ONLY 1 was in England last September after meeting up-and-coming producer Noah Ings in London. The striking lyrics bluntly question the world, offering up an honest look at the artist's views.
SUNNY ONLY 1 has been attracting more attention lately, spending time with other creators and acting as a member of the new artist and creative collective bala. Starting with this song, the artist will be releasing new singles for three consecutive months.
[Comment from SUNNY ONLY 1]
"These past two years in which I've released no new singles have been packed with change. I became more and more liberated as I met and spent time with different people.
I wrote this song with Noah, who I met in England. He's become one of my best friends over the past few years.
The lyrics confess the feelings I've been hiding. Like, so what?
I hope that some people out there can relate to this track."
SUNNY ONLY 1 Digital Single「so what?」
配信日:2023年5月10日(火)
配信URL:https://orcd.co/1y1mgel
Lyrics: SUNNY ONLY 1
Prod.: Noah Ings
so what? – SUNNY ONLY 1 (Digital Single)
Release Date: May 10, 2023
Streaming URL: https://orcd.co/1y1mgel
Lyrics: SUNNY ONLY 1
Prod.: Noah Ings
<Noah Ings Profile>
A 21-year-old trackmaker from London. He began composing music at the age of 13 and has collaborated with artists from several different genres, including international hip-hop and Shoegaze. His sound profile is heavily inspired by the Japanese music scene and Noah has become well-known both in London and Japan.
Listen:https://open.spotify.com/playlist/3kRBTVRUzdwbVPTYNlnsTx?si=b2067bd4c0764acc