Grace Aimi to Stream XR Live Show 'BED ROOM TRIP'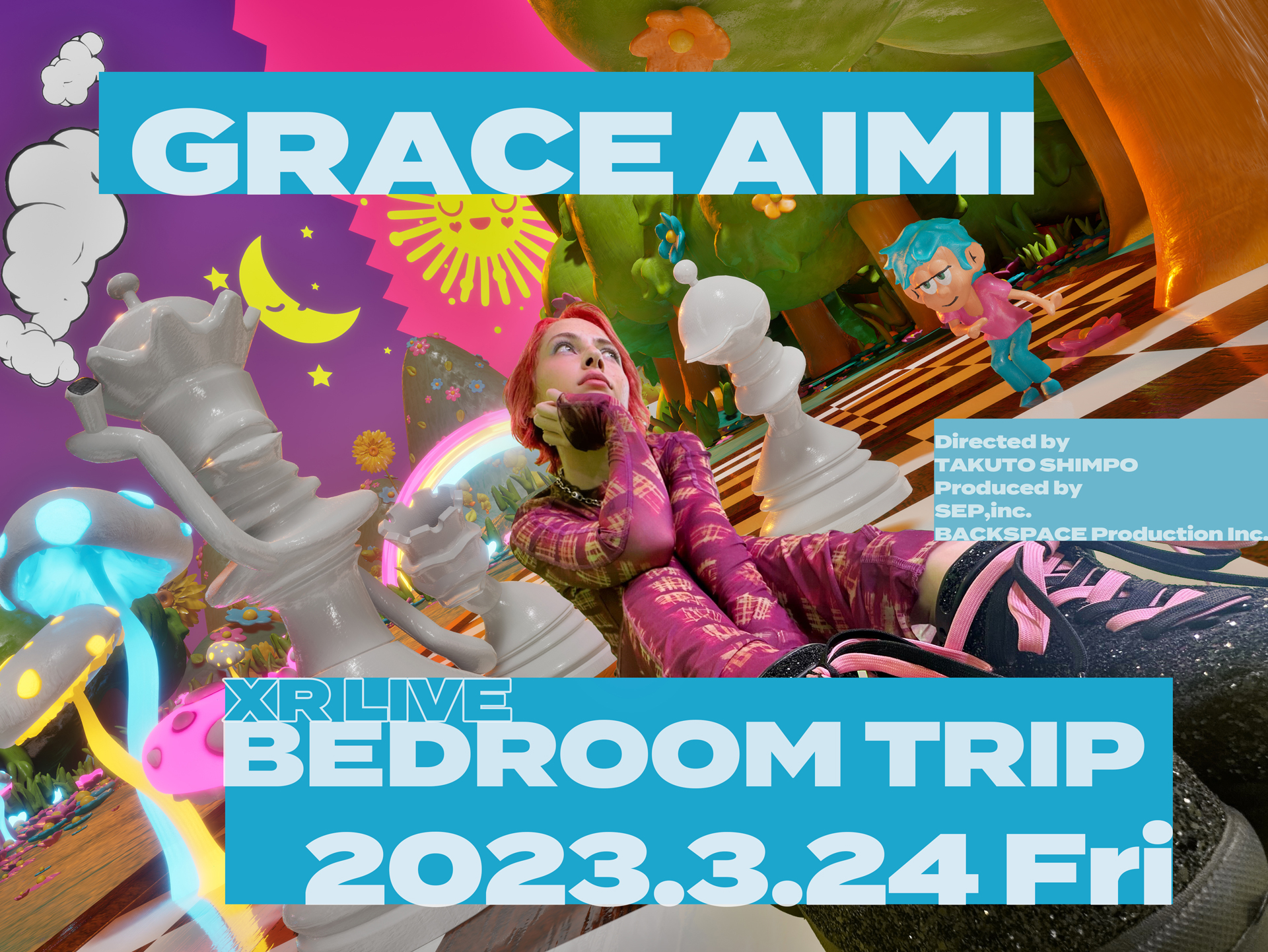 Grace Aimi's XR live performance titled BED ROOM TRIP will be available to stream starting March 24. The event was produced by SEP, a group of video creators involved in various genres, and BACKSPACE, a production team known for its outstanding technical video production capabilities.
The performance brings Grace Aimi to live in an entirely virtual space, utilizing chroma key processing and 3D camera positioning with zoom and focus. With a multi-camera setup and live camera switching, the show seamlessly connects actual camera movements in the studio and virtual camera movements in the 3DCG space, making this a one-of-a-kind performance.
Takuto Shimpo, who has produced many of Grace Aimi's music videos in the past, was invited back to direct, and the new virtual space used for the performance was created by BACKSPACE using Unreal Engine. Aimi will perform True Feelings, My Eyes, and Are You Okay?