FRUITS ZIPPER Completes First Tour, Announces Solo Concert in Taiwan and 1st Anniversary Shows in Tokyo and Osaka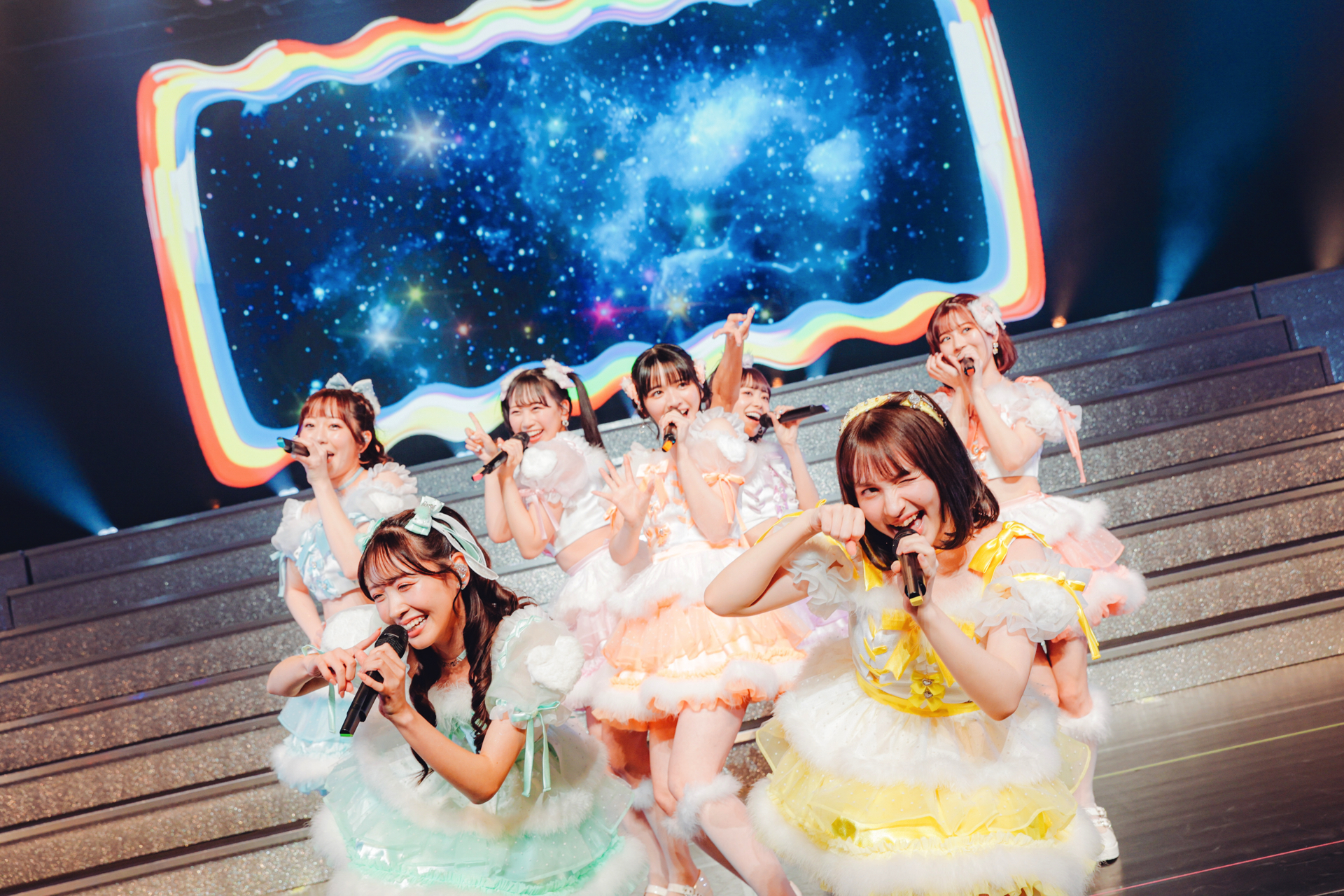 FRUITS ZIPPER held the final performance of FRUITS ZIPPER 1st LIVE TOUR 2023 -WINTER- ♡BE AT THE HEART♡ on February 12, 2023 at LINE CUBE SHIBUYA.
FRUITS ZIPPER debuted on April 24, 2022. The group's song Watashino Ichiban Kawaiitokoro skyrocketed in popularity after its release on April 29 of last year, becoming a huge hit on TikTok and one of the most popular tracks in the idol world.
Much like the numerous festivals FRUITS ZIPPER appeared in during the summer of 2022, as soon as the concert ended, the idol fans packed into the venue quickly dispersed as if a storm had come through.
The group's first tour was announced in October 2022. The announcement that there would be a male-only show and a female-only show was a surprise to many female fans, and two weeks later it was announced that the Osaka venue would be changed to Namba Hatch due to huge ticket sales. Soon after, it was announced that the tour finale would be held at LINE CUBE SHIBUYA.
The difficulty of organizing a tour for a new idol group and attracting fans seemed clear, but the shows at LINE CUBE SHIBUYA and Namba Hatch managed to sell out well before the tour began, creating a ton of buzz in the idol world.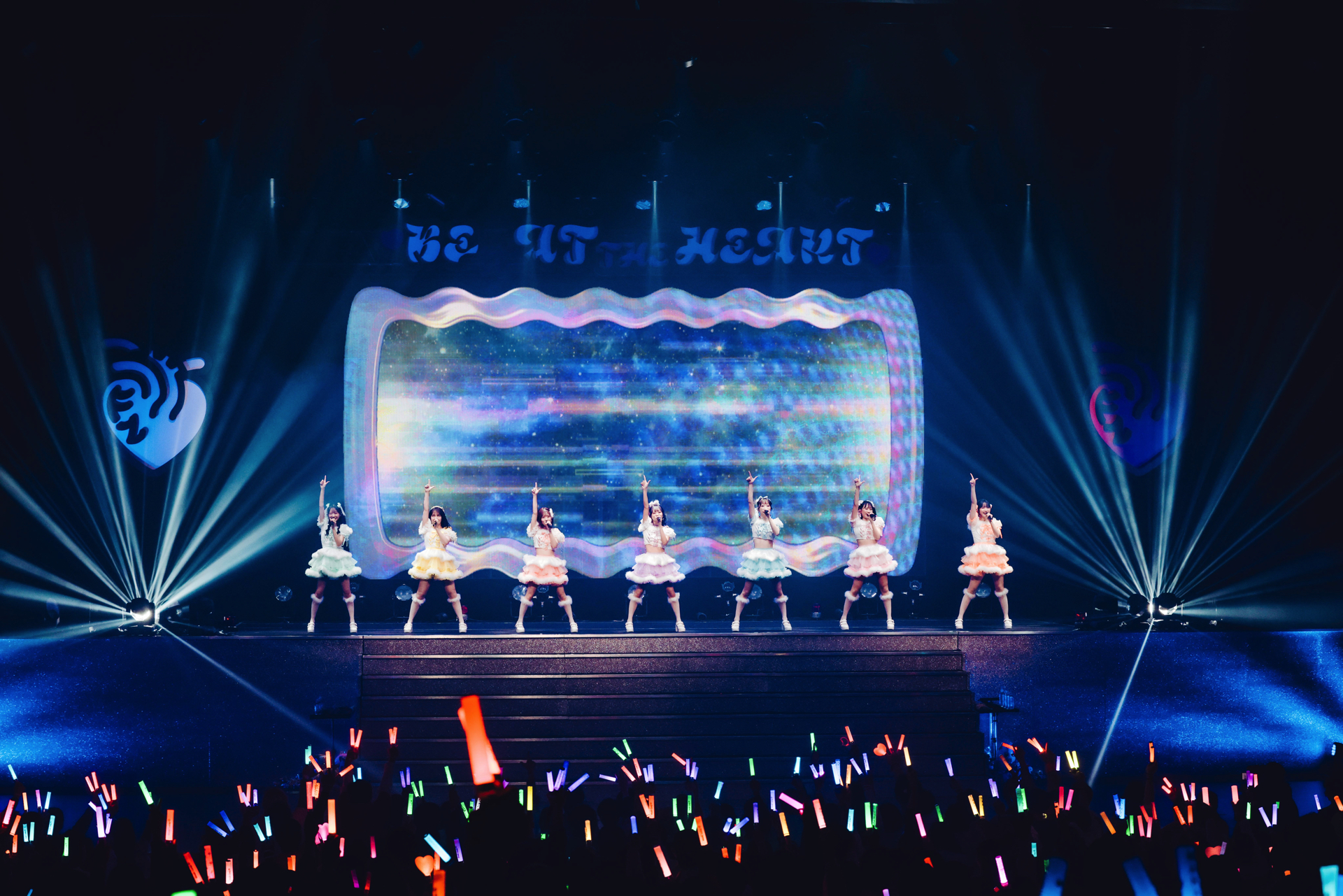 LINE CUBE SHIBUYA was close to overflowing, and the live soundtrack was created by trackmaker YUC'e for this tour. As the live title ♡BE AT THE HEART♡ suggests, the emotion and excitement in the venue continued to grow with every heartbeat.
Following the opening track, FRUITS ZIPPER appeared on stage to perform the song RADIO GALAXY, also by YUC'e. The tour finale opened with this beloved track that perfectly expresses the group's NEW KAWAII concept.
Following this, the group performed the new song Welcome to the ♡ Furuppa!, a track that introduces each member. Performed for the first time on this tour, it's a great way to open a concert and get the audience hyped and up to speed.
The members introduced themselves during the MC, expressing their thoughts about the concert and sharing their gratitude to the packed house. While the members were nervous, Karen Matsumoto was smiling as usual. "I'll do my best," she said with a smile.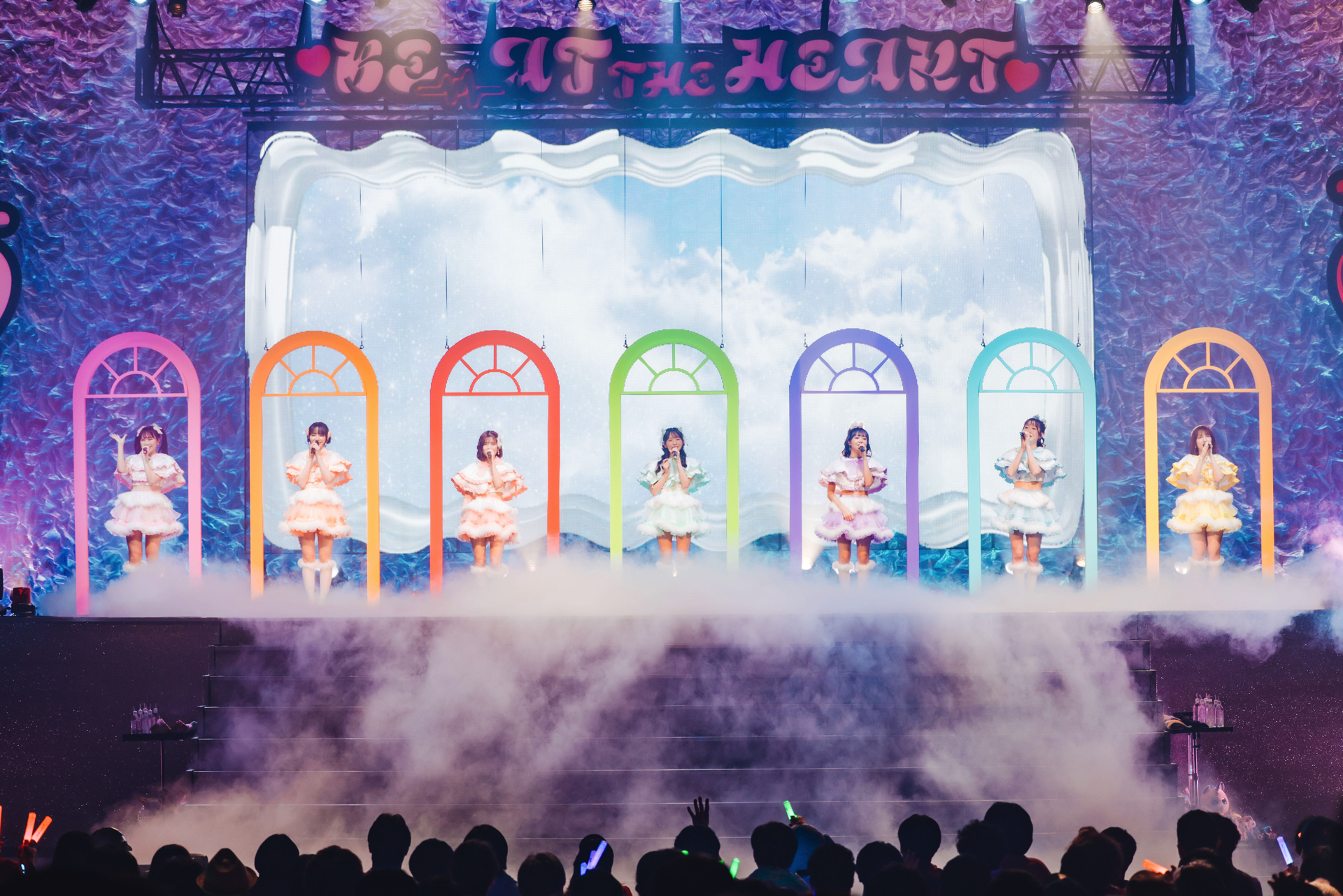 Following the MC, the group continued with well-known tracks like Kimino Akaruimiraiwo Oikakete, skyfeelan, Re→TRY & FLY, and We are Frontier.
After a video was played, Yui Sakurai's solo part in the song Sekaiwa Kimikara Hajimaru drew the audience's attention to the stage. Performed during this tour, the song Zutto, Zutto, Zutto shared FRUITS ZIPPER's kawaii vibe.
During the next MC statement, FRUITS ZIPPER began a special corner seen on Atsumare☆Furuppa!, a stream available once a month on OPENREC.tv to subscribers only. Titled 'The Valentine's Day Heart-Pounding Phrase Contest,' the members shared their most romantic and heartwarming lines with the audience. For those who were unable to attend the show, be sure to tune into Atsumare☆Furuppa!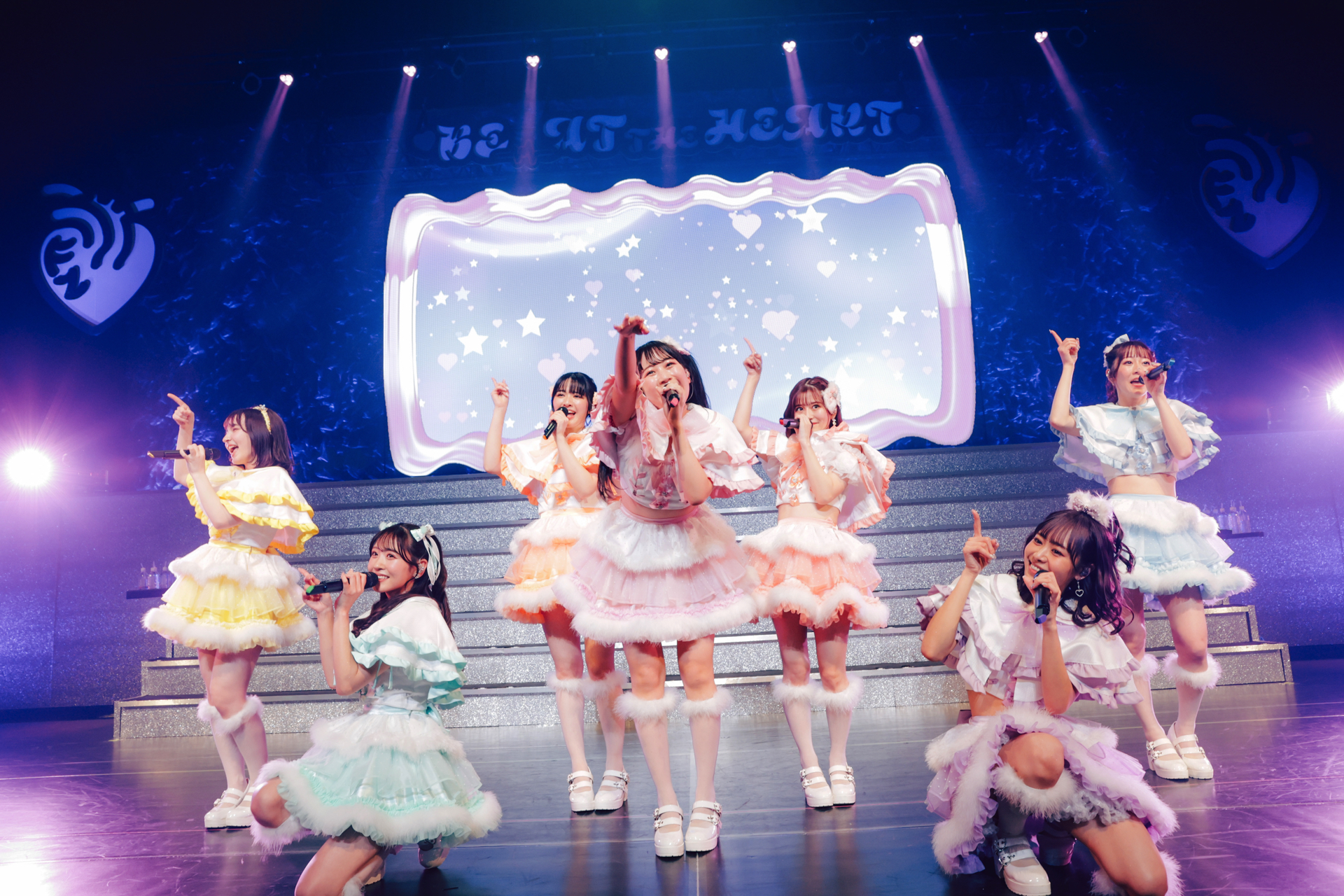 As the concert continued, the audience waved their towels in the air along with Furefure Summer! and Kanpeki shugide☆, both staples at FRUITS ZIPPER live shows. The group's anthem Watashino Ichiban Kawaiitokoro began to play, summoning heart-shaped messages to fall from the ceiling and rain down on fans.
The final song performed was Happy Chocolate, which was just released on February 1. The song was created to become a standard Valentine's Day track for Gen Z and has already become a smash hit on TikTok.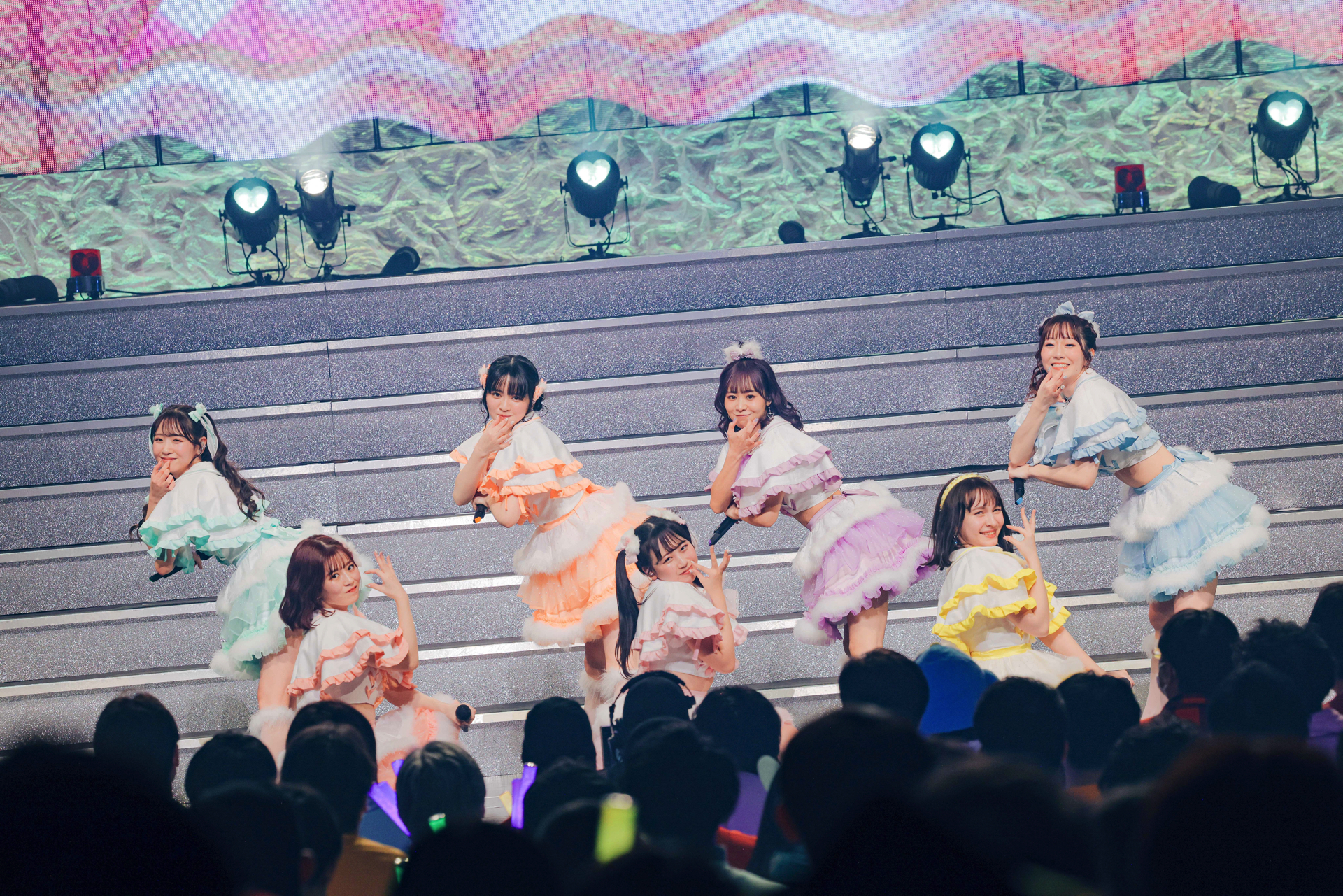 FRUITS ZIPPER appeared on stage for an encore following seemingly endless clapping. The members took turns chatting about anything on their minds, with many of the girls shedding some well-earned tears. "From Harajuku to the world! Please continue to follow us," Luna Nakagawa cried out to the crowd.
For the encore, the group performed the never-before-heard song Cho Medetai Song ~Konna ni Shiawase de Iinokana?~ (The Super Joyful Song ~Is It Okay to Be This Happy?~), created by Yamamoto Sho and Gento Miyano.
The tour's finale concluded with a second performance of Happy Chocolate.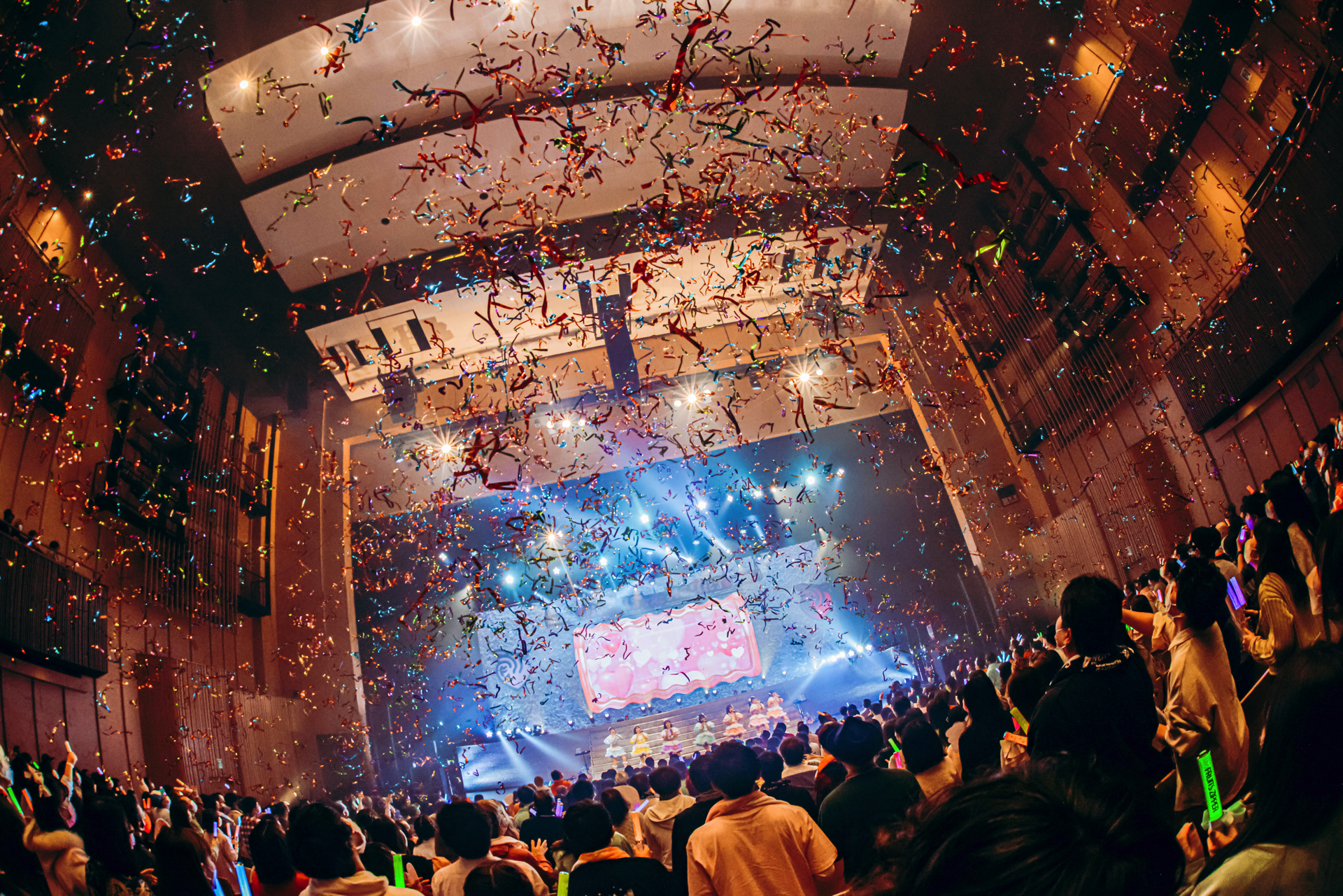 During the last MC, the members announced that they would be holding a solo concert in Taiwan. An official fan club for KAWAII LAB. was also announced, along with a FRUITS ZIPPER first anniversary concert to be held on May 4 at Toyosu PIT and on May 26 at Namba Hatch.
After this tour finale at LINE CLUB SHIBUYA and the group's first-anniversary concert announcements, I could only think one thing–" It's only been a year?!"
It's clear that FRUITS ZIPPER is only getting started. Be sure to follow them as they continue to take the idol world by storm in 2023.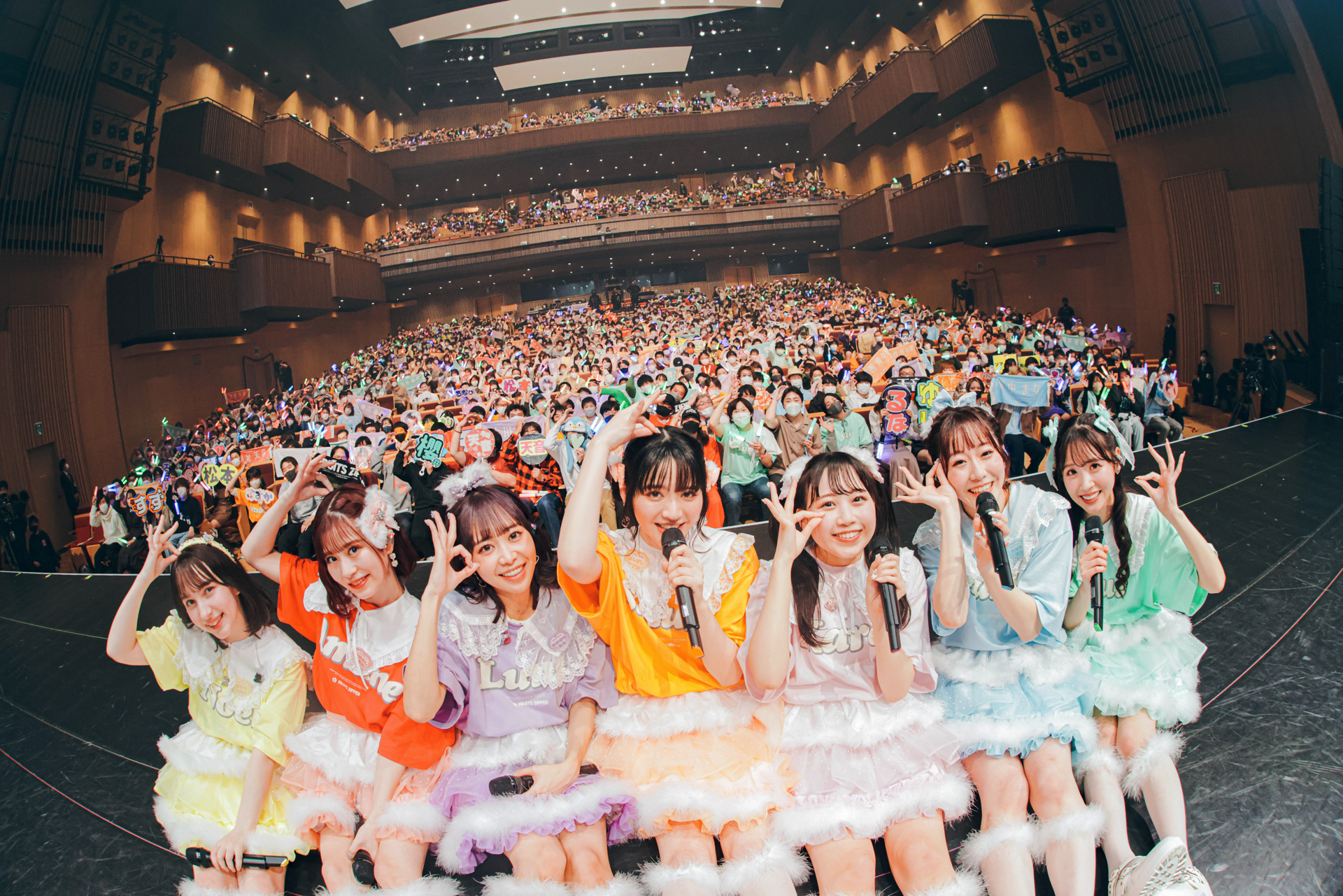 Text: Mizuki Hasegawa
Photo: Yuuna Yoshimori
SET LIST
00. SE
01. RADIO GALAY
02. Welcome to the ♡ Fruppa!
MC
03. Kimino Akaruimiraiwo Oikakete
04. skyfeelan
05. Re→TRY & FLY
06. We are Frontier
INTERMISSION
07. Sekaiwa Kimikara Hajimaru
08. Zutto, zutto, zutto!
MC
09. Furefuru Summer!
10. Kanpeki Syugide☆
11. Watashino Ichiban Kawaiitokoro
MC
12. Happy Chocolate
-EN-
MC
13. Cho Medetai Song -Konna ni Shiawase de Iinokana?-
MC
14. Happy Chocolate
END MC
FRUITS ZIPPER 1st Anniversary Live
Tokyo Performance
Date: May 4, 2023
Venue: Toyosu PIT
Doors open 17:00 / Show starts 18:00
Osaka Performance
Date: May 26, 2023
Venue: Namba Hatch
Doors open 17:00 / Show starts 18:00
Ticket Details:
Available for KAWAII LAB. Official Fanclub members while supplies last
VIP Tickets: ¥16,500 (Excluding Tax, Drinks)
General Admission: ¥5,500 (Excluding Tax, Drinks)
FRUITS ZIPPER -Live in Taiwan 2023-
Date: April 5, 2023
Doors open 16:00 / Show starts 17:00
Venue: Legacy Taipei
VIP Tickets: 3000 NTD (Only 50 available)
Advance Tickets: 1600 NTD
Day-of Tickets: 1800 NTD
Sales begin: February 13 at 12:00PM *JST (11:00 Taiwan)
Buy Tickets: https://atctwn.kktix.cc/events/f0dc7526
KAWAII LAB. OFFICIAL FANCLUB
KAWAII LAB. has finally opened an official fan club! The company aims to discover, train, and produce idols with the potential to be active globally–both in person and in the digital world.
KAWAII LAB Official Fan Club
https://kawaiilab.asobisystem.com/
FRUITS ZIPPER 1st Anniversary Photo Book
Tokyo News, the publisher of B.L.T and other popular TV magazines, will release a photobook celebrating the first anniversary of FRUITS ZIPPER on April 24, 2023!
FRUITS ZIPPER is a 7-member idol group that debuted in April 2022 under the concept "from Harajuku to the World." The group's second single Watashino Ichiban Kawaiitokoro became a massive hit on TikTok, pulling in over 600 million views. Having become incredibly popular, the group's first solo tour in Tokyo, Nagoya, and Osaka in February sold out at all venues, including LINE CUBE SHIBUYA and Namba Hatch. A photobook commemorating the first year of FRUITS ZIPPER will be on sale in April.