Mayuki Appointed as Campaign Model for S-PAL Sendai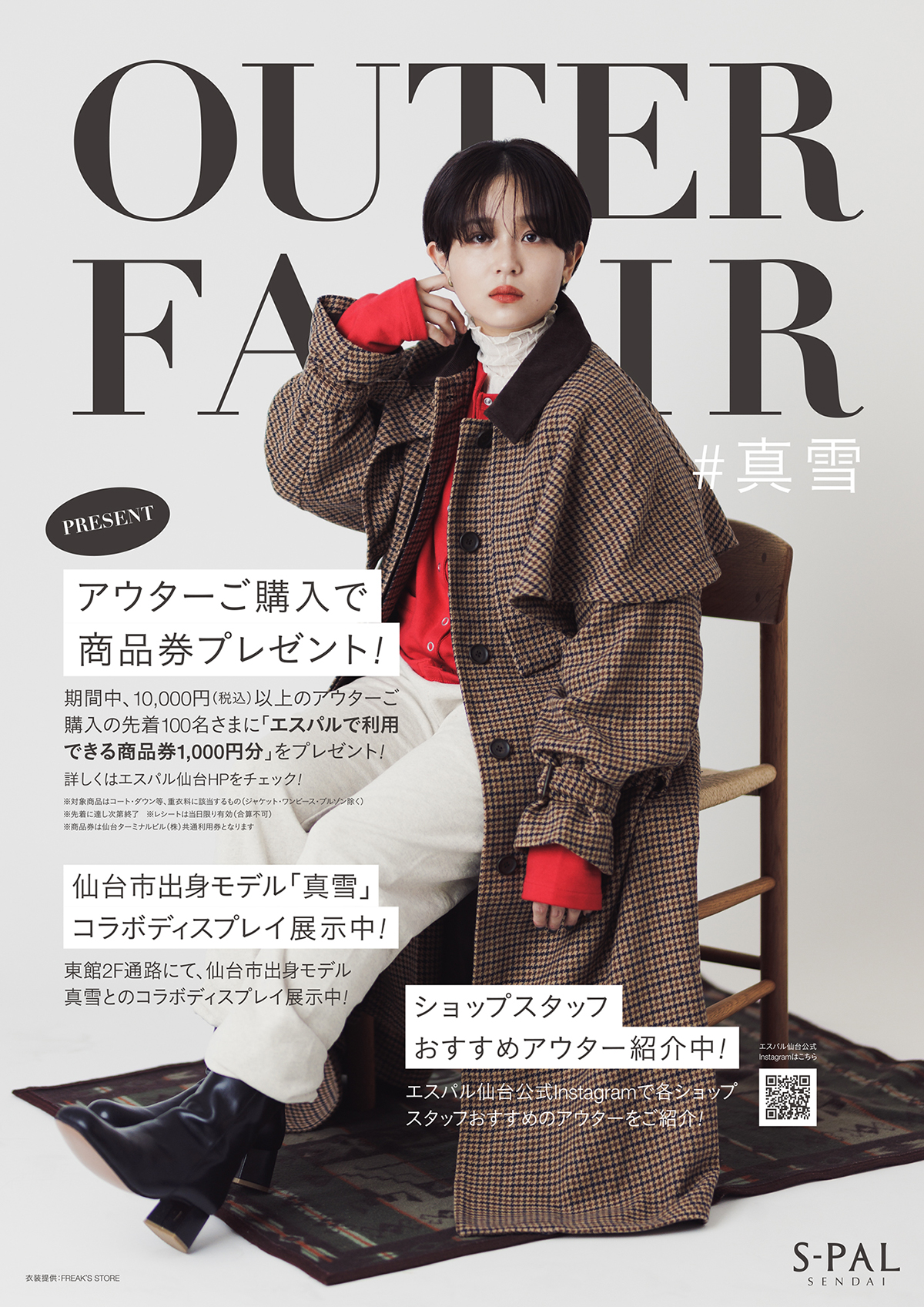 Sendai-born Mayuki has been appointed as a campaign model for S-PAL Sendai, a shopping mall connected to Sendai Station.
A display has been erected on site, introducing shoppers to new fall/winter outerwear with comments from Mayuki herself. New visuals will also appear on signage and social media.
Details
https://www.s-pal.jp/sendai/event/#event78165