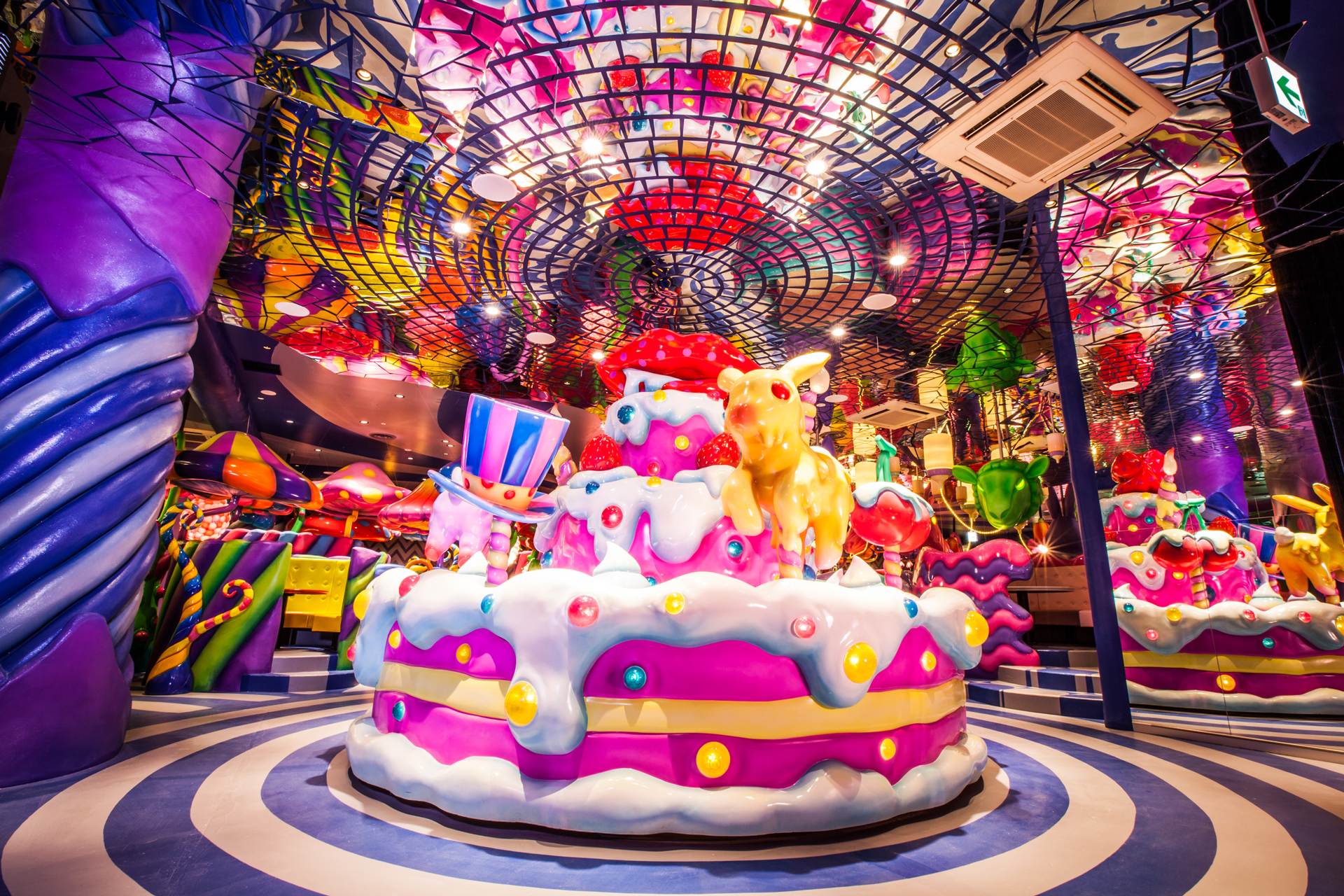 KAWAII MONSTER CAFE is an entertainment restaurant that embodies the spirit of Harajuku, an area combining fashion and culture from around the world to create something entirely original. Produced by artist and world-renowned 'King of Kawaii' Sebastian Masuda, the location was opened in August 2015 with the aim to introduce a 'new Tokyo that no one has ever seen before.'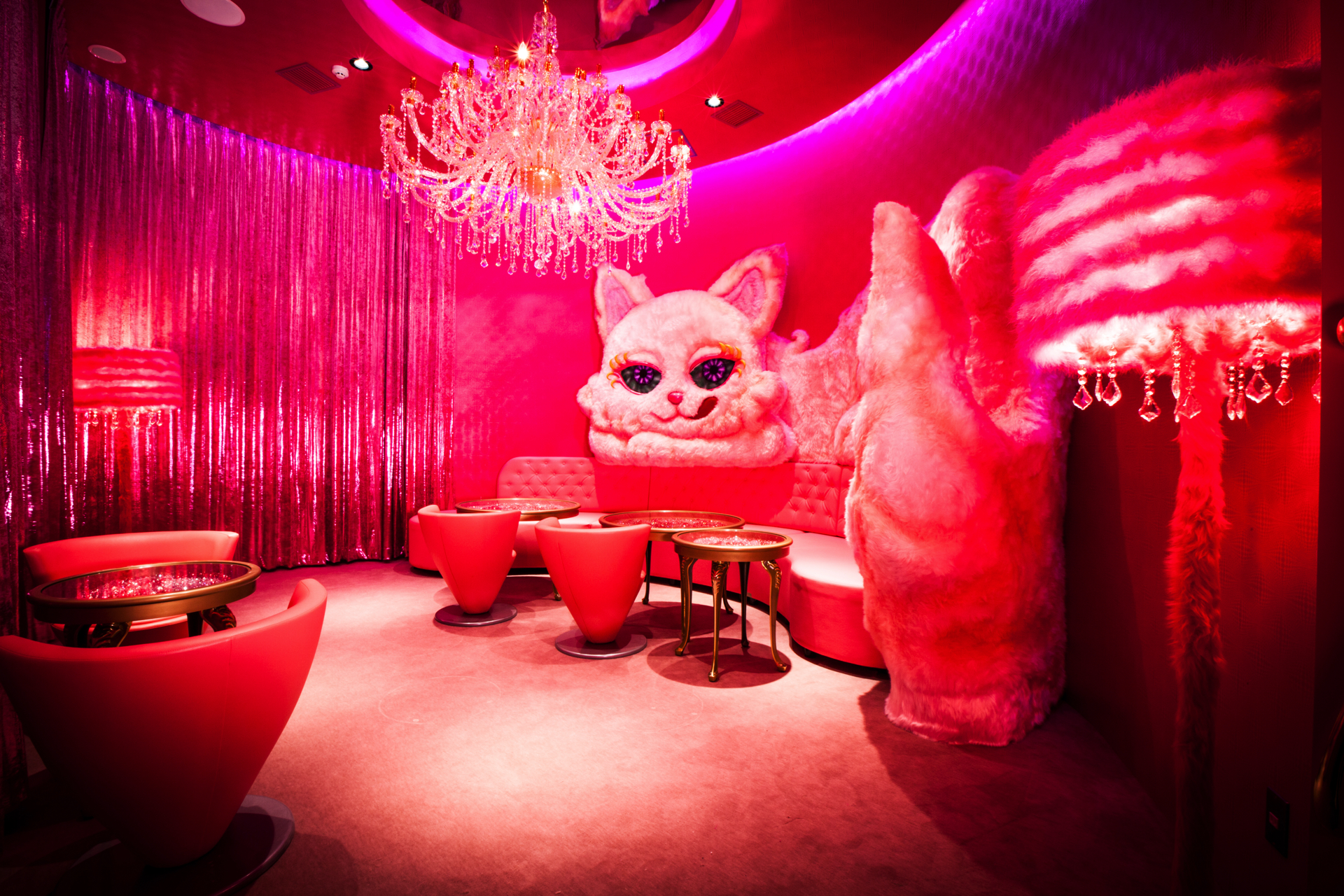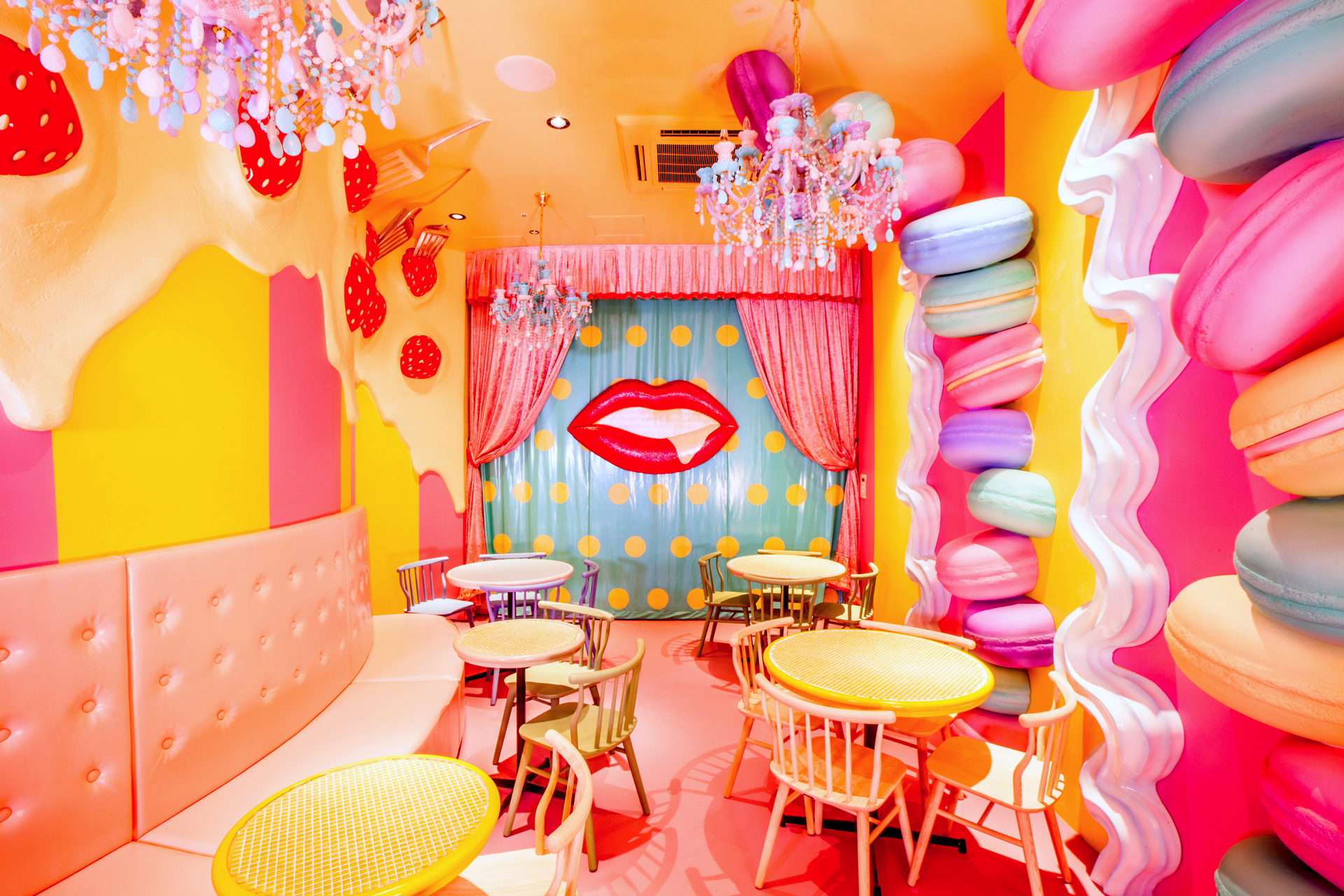 The colorful and crazy space is filled with KAWAII imagery, with dishes and drinks made to be both photogenic and unique. The iconic Monster Girls who work inside are clad in futuristic Harajuku fashion, and its one-of-a-kind offerings earned it the title of 'Most Photogenic Restaurant in the World.' In addition, burlesque night shows and drag queen events staged on the restaurant's giant cake merry-go-round have become extremely popular, making the location a 'new Tokyo landmark.' Celebrities from Japan and around the world have visited on their own time.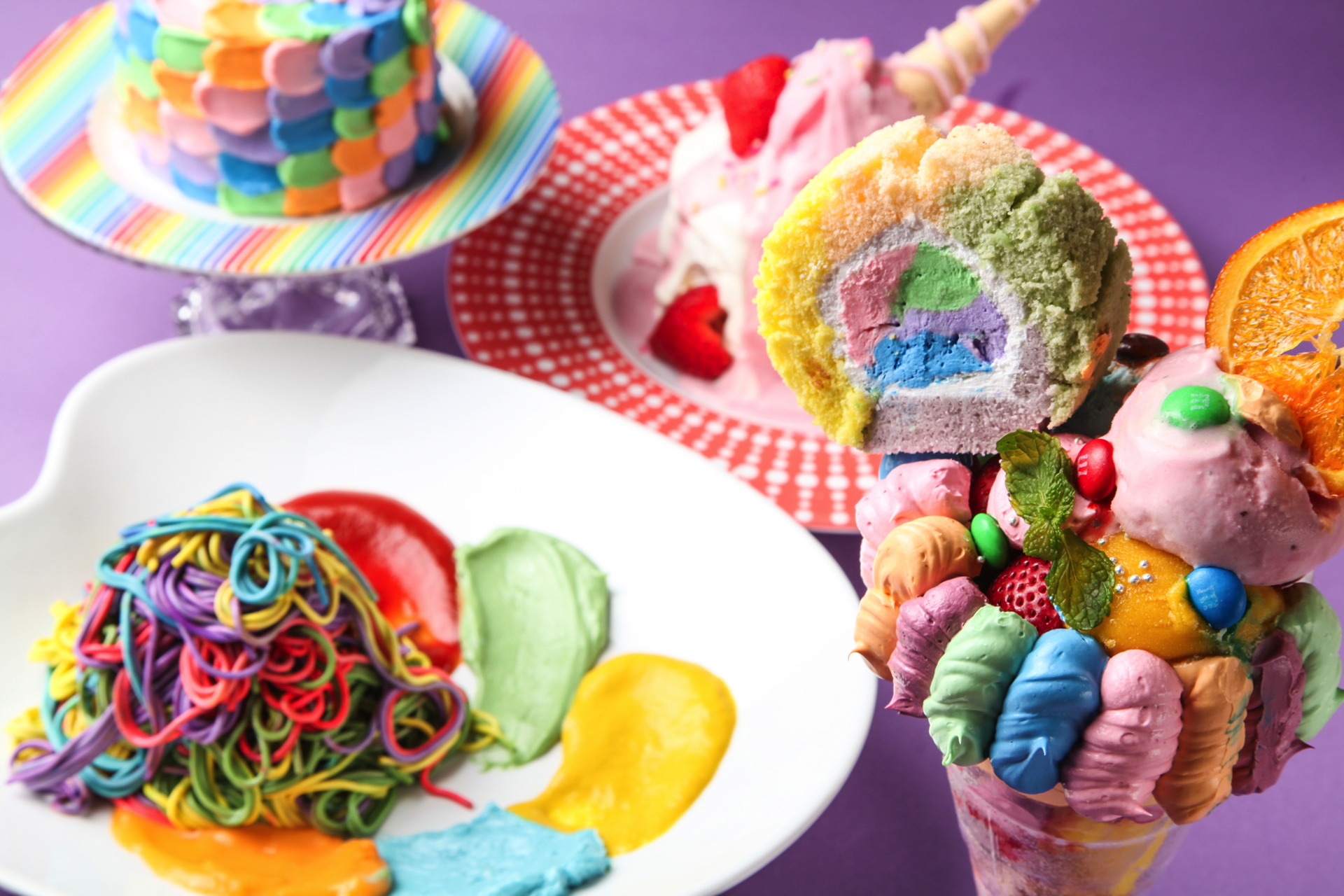 The Harajuku location attracted over 700,000 visitors since its opening. Sadly, the restaurant was closed in January 2021, but the brand has continued on, opening pop-ups, taking part in collaborations, staging events, and releasing original items.
IP Development Details
・Collaborations with Interior Goods and Apparel
・Development and Production of Original Menu Items
・Food Catering Services
・Monster Girls and Monster 'Choppy' Live Appearances
・Sales of Original Merchandise and Food
Achievements
Collaborative Projects
・Kawaii Monster Kitchen (Osaka Gas) [Official Site]
Collaborations
・PAC-MAN
・AEON (Christmas Cake)
・Hello Kitty (Over 150,000 Visitors in Attendance)
・Lotte(Koala March, Pai no Mi)
・Ty
・KISS, TOKYO, etc.
Event Participation
・VOGUE JAPAN 20th Anniversary Party (Milan, Italy)
Appearance by Monster Girls / Collaboration Booth
・Kawasaki Frontale Sweets Forest Project / Kawahalo Project
Menu Development / Appearance by Monster Girls
・Nasu Highland Park Harajuku Colorful Street
Providing Recipes / Appearance by Monster Girls, etc.
Shows
Night Show 'KMC SHOW CASE'
・WRECKING CREW Showcase
・Kurage Showcase
・Dark Tabletainment (Interactive Dinner Show)
'Monster Palace' on above days of the week
・KAWAII Courtesan Night
・TOKYO POP CULTURE NIGHT
・Thursday Burlesque Night
・TOKYO UNDER LAND
・MONSTER PARTY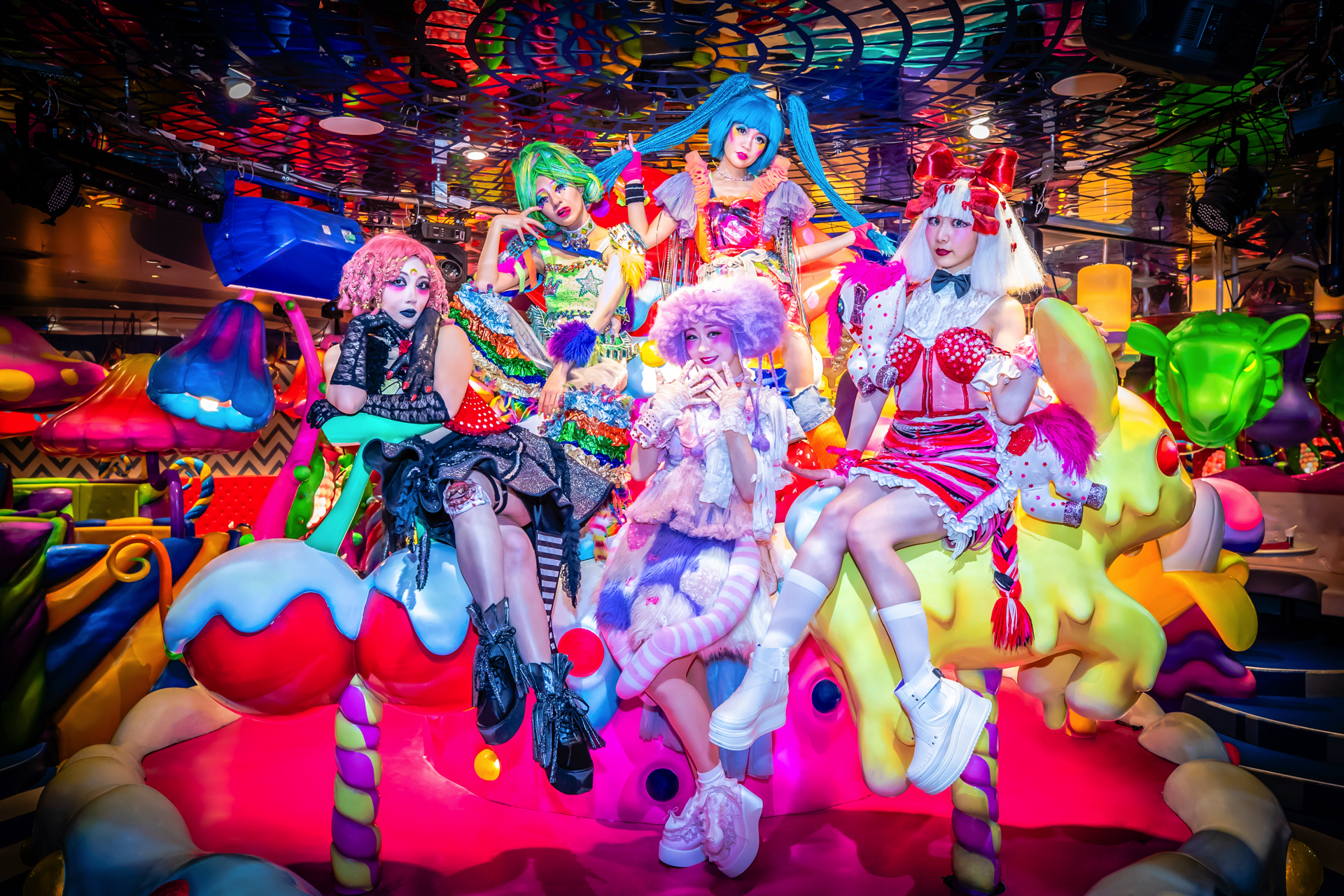 CONTACT
We offer brand collaborations, media tie-ups, and event catering. Please contact us for job requests or consultations.