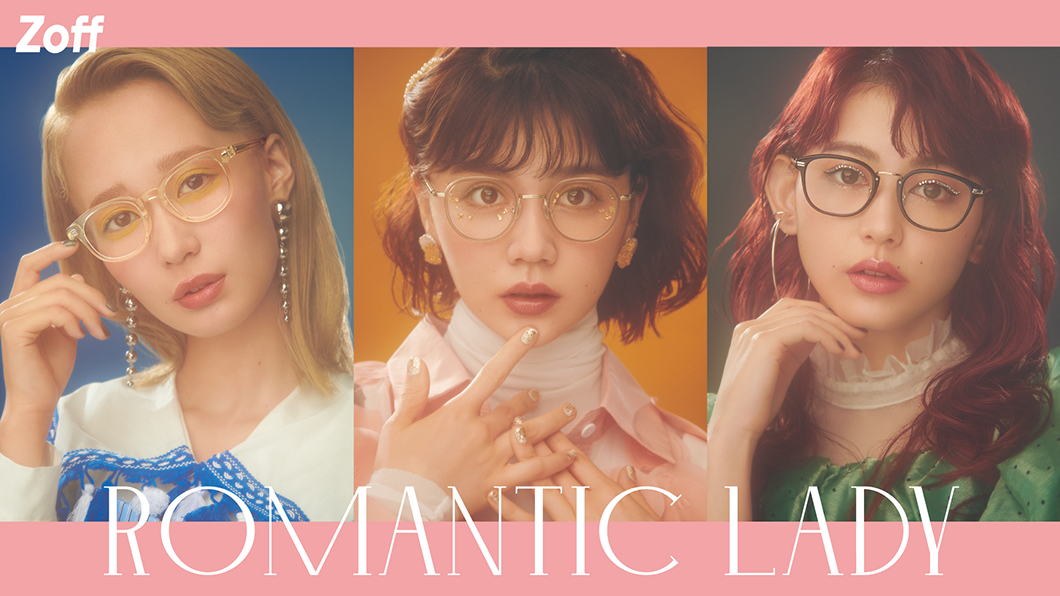 In 2019, Intermestic's eyeglass brand Zoff launched a collection produced by models Saki Shibata, Rinko Murata, and Yuri Suganuma. Available for two consecutive years, the exclusive items were sold at Zoff stores nationwide and online.
Popular with the current generation, the three models produced eyewear that each of them wanted to incorporate into their own current fashion. After numerous meetings and sample creations, the products were completed, made with incredible thought, attention to detail, and subtle colors. The three models shared their creations across social media, inspiring people to enjoy glasses in new ways.
ASOBISYSTEM headed concept planning for the collection, creating key visuals, planning and producing promotional events, and developing bonus items.

■2019 Zoff CLASSIC Girls Collection -All Day, Every Day-
The concept: to create glasses to be worn anytime and anywhere. When preorders opened on the Zoff online store, a livestream featuring the models was held, with a flood of comments and questions pouring in.
In addition to in-store events, small group events were held in Tokyo and Osaka for those selected by lottery.
■2020 Zoff CLASSIC ROMANTIC LADY
Although glasses are always a part of fashion, this brand appeals to women with a beauty-oriented approach. With romantic and glamorous visuals, the new items were made to inspire women to combine their glasses with their favorite makeup looks.
Due to the ongoing pandemic, promotions for the collection were largely digital, including livestreams on Instagram and other sites, social network campaigns, and other events inviting customers to participate.
Zoff has collaborated with models four times since 2013.
<About yenter>
Yenter is a small, elite creative team of art directors, graphic designers, VJs, filmmakers, and illustrators.
We provide a number of services from planning to production across a wide range of fields, including advertising, CD and DVD jackets, merchandise, apparel, catalogs, product packaging, logos, websites, and interiors. The team is also active with video production, including music video direction and editing.
Click here for job requests and inquiries.
WEBSITE
https://yenter.jp/
CONTACT
We team up with domestic and international creators as well as partner companies to produce and create imaginative works from wide range of genres. Please contact us for work requests or consultations.