Mels Plan 20th Anniversary Project Original Web Drama, 'New World Makers'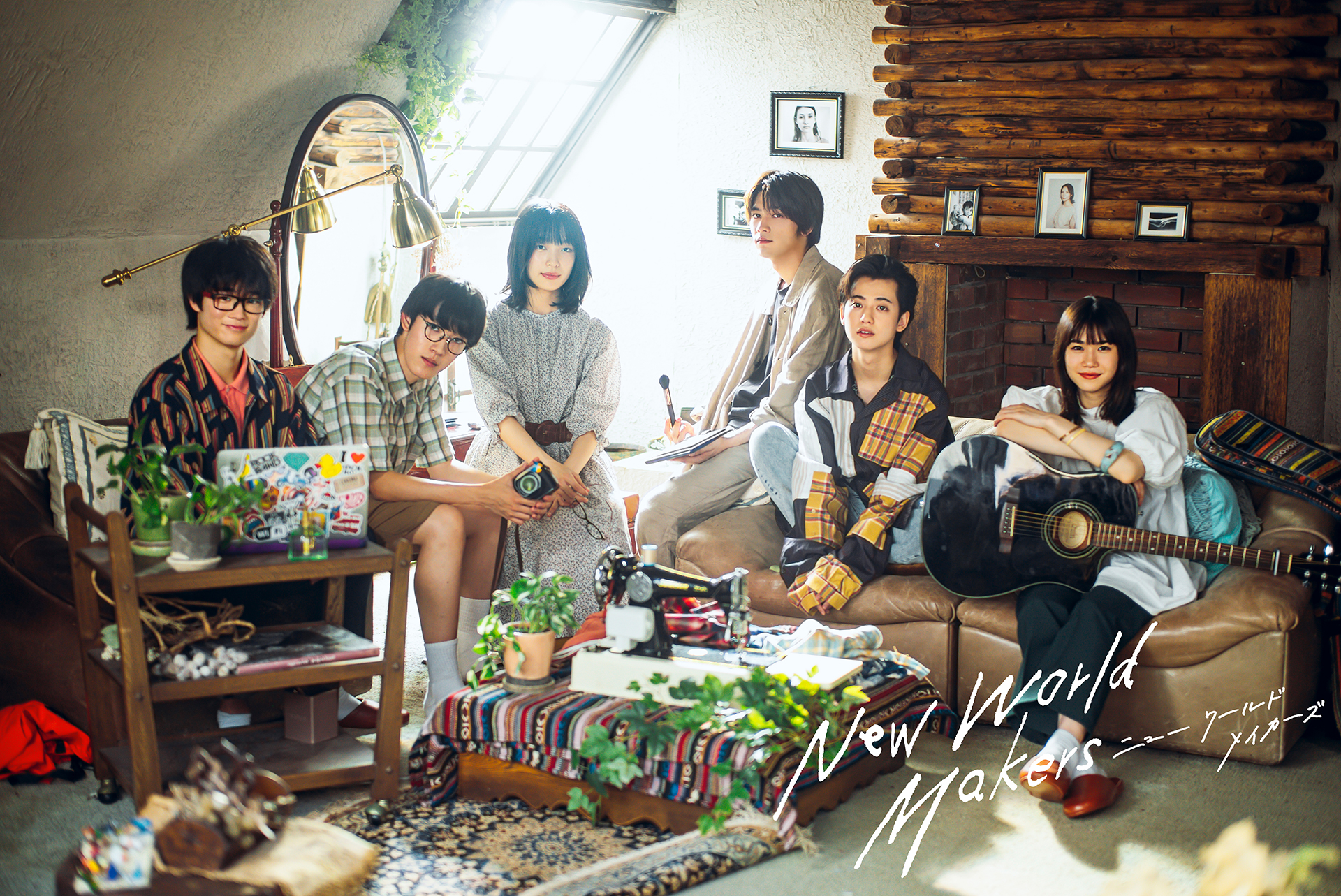 The original web drama series New World Makers was produced to celebrate the 20th anniversary of Menicon's flat-rate contact lens plan, Mels Plan. ASOBISYSTEM was in charge of production, title design, and social media engagement for the series, which had a total of 12 episodes. These were posted to YouTube starting in July 2021.
The series is a six-month success story, following the struggles and achievements of young people living today. Directed, written, and edited by Akina Yanagi, known for the film Go Away, Ultramarine, the show's main cast was filled with up-and-coming young actors, including ASOBISYSTEM talents Yutaro and Aino Kuribayashi. The realistic portrayal of the psyche of young people living in the modern age hit a chord with viewers, and the series saw huge attention on social media.
■Dramatic Stories Linked to Digital Content
Prior to the release of the drama, a video interview with actress Minami Hamabe titled Hamabe Minami no Sekai no Mikata was released. Hamabe serves as the special advertising manager for Mels Plan and used the interview to share her thoughts on her muse-like role in the series. In addition, the events that took place in the series also took place on social networking sites in real life, creating a unique crossover for audiences to enjoy.
■From Playing a Character to Releasing an Album
Aino Kuribayashi, who played the role of singer-songwriter Aino in the series, released a mini-album in January 2022 as her character. It contains five songs, including Kizukarenai Youni and Miru, created as songs for the drama, as well as a music video created by director Akina Yanagi.
■Feature Film Available on Video Streaming Platforms
Additional footage and edits were added and made to the 12 YouTube episodes, and a feature-length film was released on Amazon Prime Video and other video streaming sites in June 2022. This groundbreaking move, which transformed a limited-time drama released as promotional content into a full-length work, continues to be popular today.
*The original web drama was available for a limited time, until March 2022. The related website and social networking sites have now been removed.
Original Web Drama 'New World Makers'
Streaming on: New World Makers Official YouTube channel
Starring: Minami Hamabe, Mizuki Itagaki, Haruka Imou, Yutaro, Aino Kuribayashi, Ryota Miura, Kazuki Otomo, Mika Ahn, Satoshi Nikaido, Takayuki Hamatsu, Akiko Hinagata, Mansaku Fuwa
Theme Song: Esora – Marcy
Director/Screenwriter/Editor: Akina Yanagi
Video Platform Distributors
Distribution Date: Starting June 17, 2022
Where to Stream: Amazon Prime Video / U-NEXT / iTunes / Google Play / dTV / FOD / Crank-in Video / Hikari TV / RakutenTV / J:COM / TELASA / Video Market / DMM.com / GYAO! Store / music.jp / MIRAIL / Niconico Douga
Produced by ASOBISYSTEM, embedded
CONTACT
We team up with domestic and international creators as well as partner companies to produce and create imaginative works from wide range of genres. Please contact us for work requests or consultations.