BROOKS BROTHERS × BLUE GIANT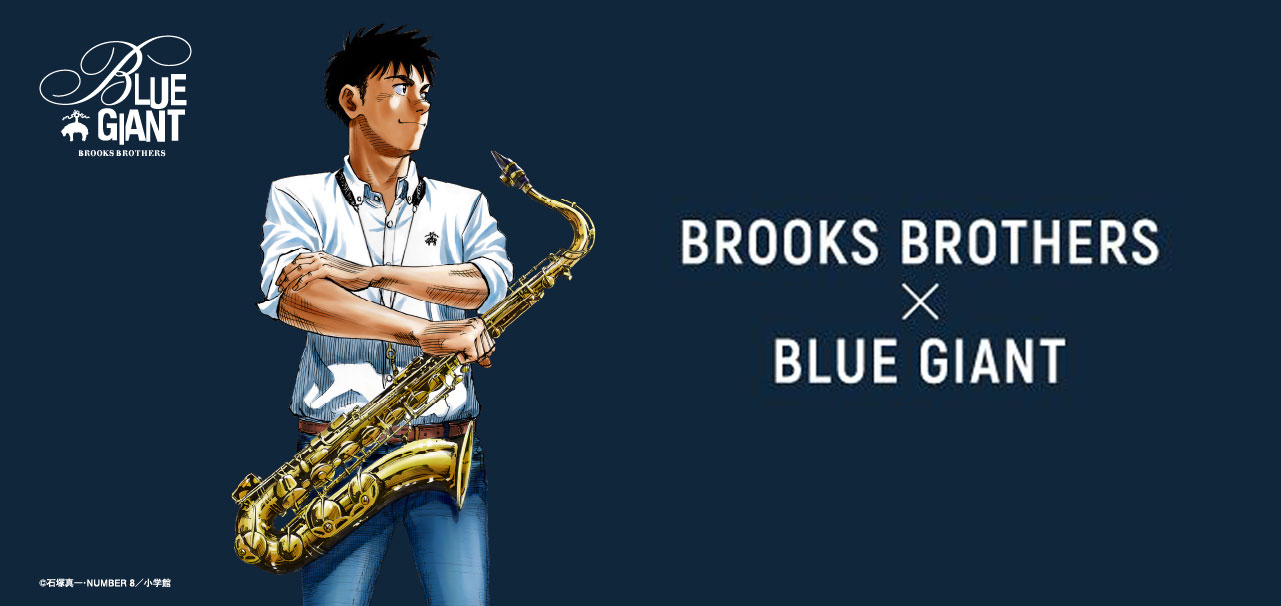 Brooks Brothers, the oldest apparel brand in the US, is teaming up with Shinichi Ishizuka's popular jazz manga series BLUE GIANT with a collaborative event set to take place at Brooks Brothers Omotesando in Tokyo. The manga series has sold over 6.5 million copies to date, and this exciting collab will run for 17 days starting at the end of October. ASOBISYSTEM was in charge of planning and producing the event.
The event celebrates the simultaneous release of all 11 volumes of the European edition of the manga series, entitled BLUE GIANT SUPREME, as well as the first volume of BLUE GIANT EXPLORER which is set in the US, the jazz mecca of the world. The event will showcase Brooks Brothers' iconic button-down shirt with a famous quote said by the protagonist of BLUE GIANT–"A white shirt is proof of a jazzman!!"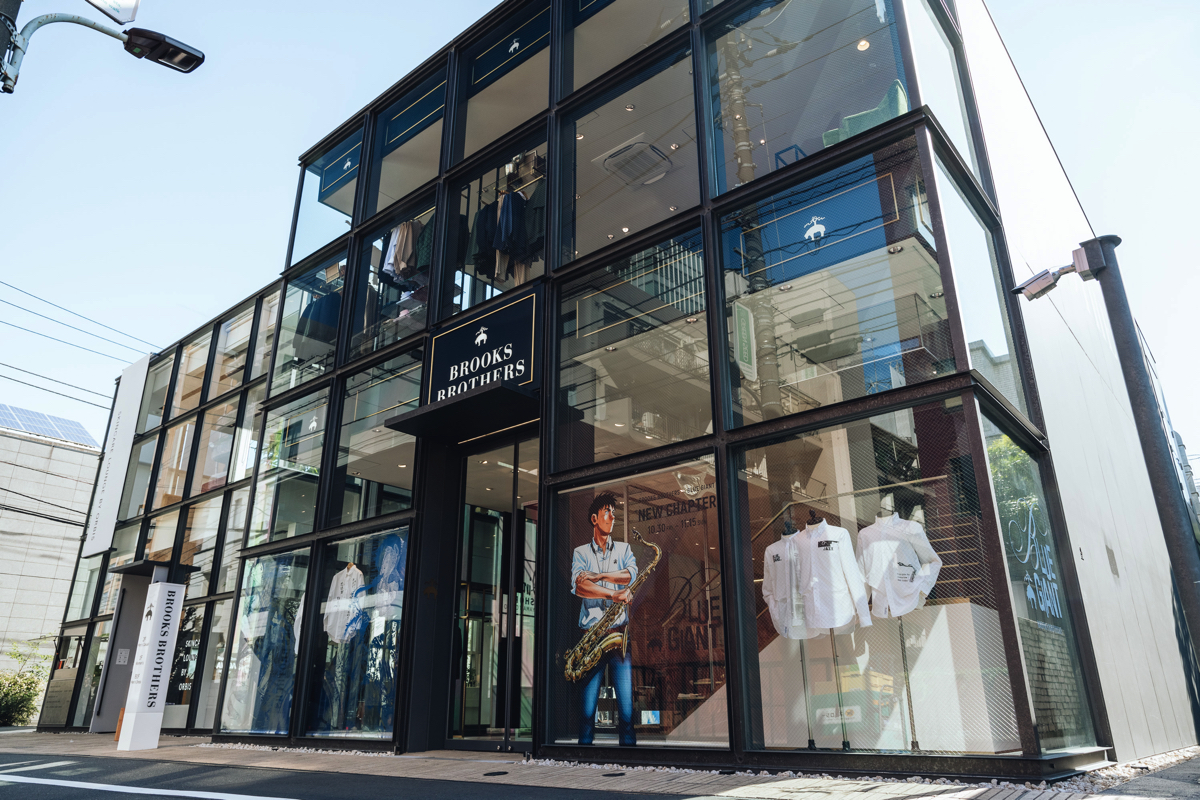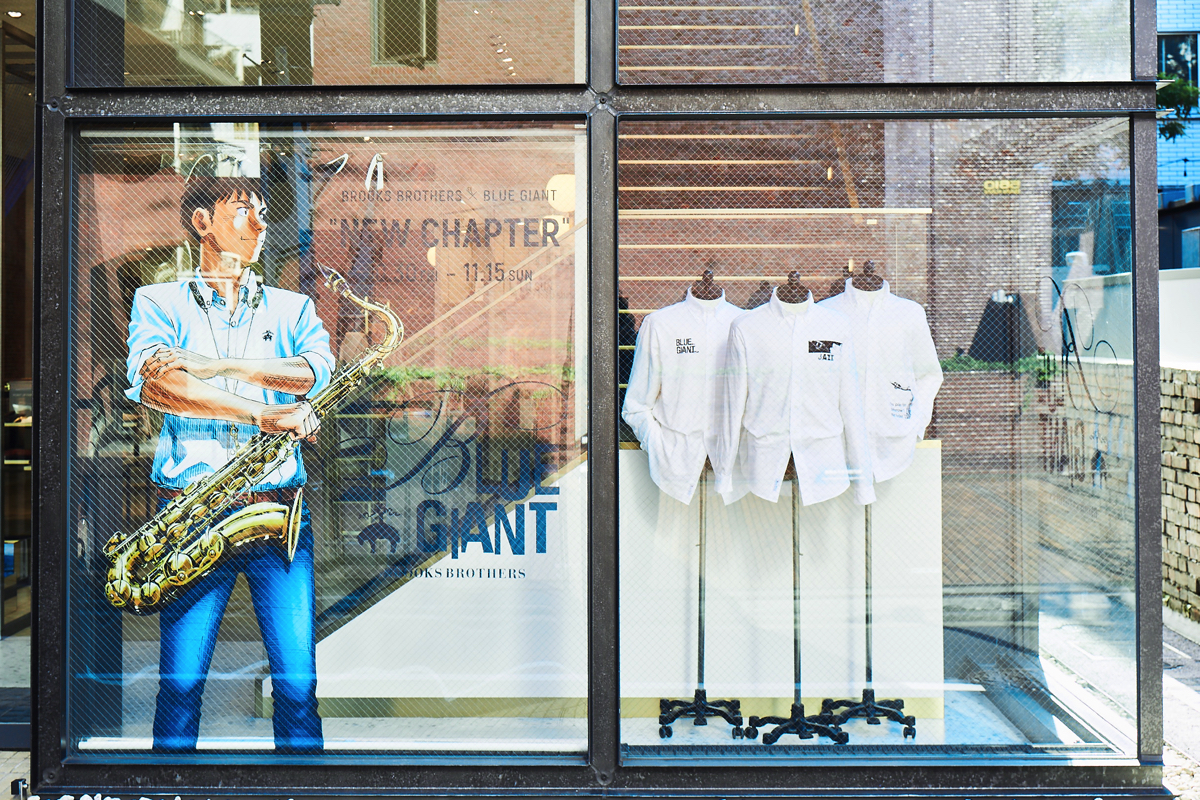 There will also be displays of original illustrations drawn by Shinichi Ishizuka himself for the event, showing the main character Dai Miyamoto in the iconic button-down shirt with an embroidered Brooks Brothers' Golden Fleece logo. Original art by popular collage artist Kosuke Kawamura and embroidery artist Mana Morimoto will also be on display, along with rare original artwork from the series.
Visitors purchasing shirts will be able to make use of a silk-screening service to print KOSUKE KAWAMURA's original graphics. A workshop is also being held during the event to get BLUE GIANT logos, quotes, and more printed on-site.
ASOBISYSTEM oversaw planning and production for the event, coordinating with artists, heading creative production (logos, photo spots), and taking charge of original merchandise production, reception party planning, and PR support.
Running: October 30 – November 15, 2020
Location: Brooks Brothers Omotesando
CONTACT
We team up with domestic and international creators as well as partner companies to produce and create imaginative works from wide range of genres. Please contact us for work requests or consultations.