ATARASHII GAKKO! Performs for 8,000 Fans at First Arena Concert, Budokan Show Announced for January 2024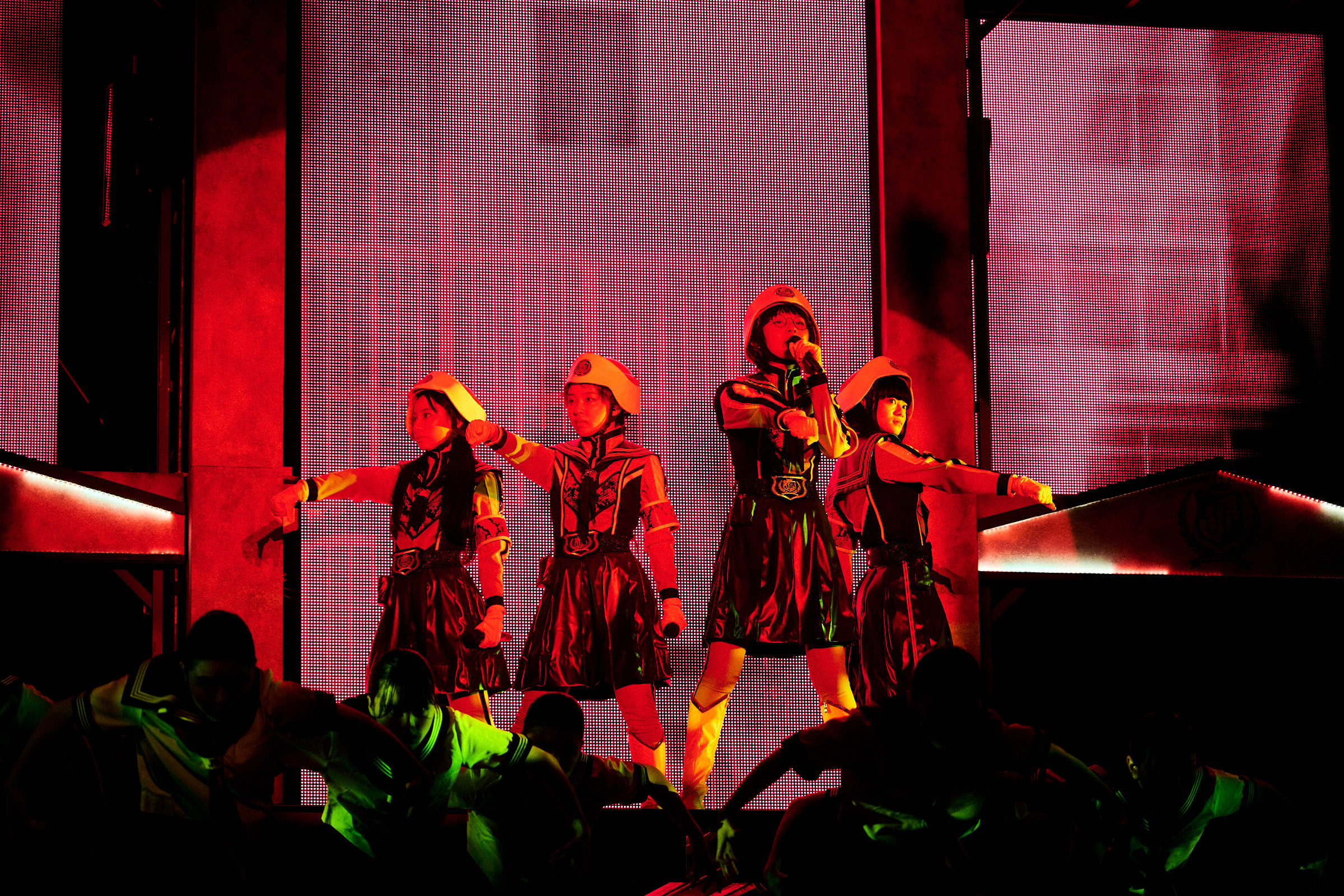 On October 29, ATARASHII GAKKO!'s First Arena Solo Concert 2023 HAMIDASHIHTEIKU was held at Tokyo Metropolitan Gymnasium.
The four members made their world debut in 2021 as part of 88risinng, a record label introducing Asian culture and artists to global audiences. Recently, they have continued to garner attention for their appearance on the music program Music Station and the premiere of their first-ever television show. Tickets for the first arena show were sold out immediately, including extra sales.
The concert kicked off with MANINGEN, beginning with Suzuka's commanding vocals as the group suddenly appeared on top of the massive set. The 8,000 fans in attendance were already as excited as they could be, and as Saishuu Jinrui began soon after, the group's intense performance raised the energy in the venue to even higher levels. The girls even performed covers of Dounimo Tomaranai and Neraiuchi, and Suzuka asked the audience to clap along to these popular songs from the past. Following this, H ZETT M, who produced many tracks on the group's first and second albums Maenarawanai and Wakage ga Itaru, appeared on stage. Fans cheered loudly for such a major player behind ATARASHII GAKKO!'s early hits, and the girls performed the tracks Koi no Jadanki, zzz, and Koigeba in quick succession, creating a super special collaboration for the audience.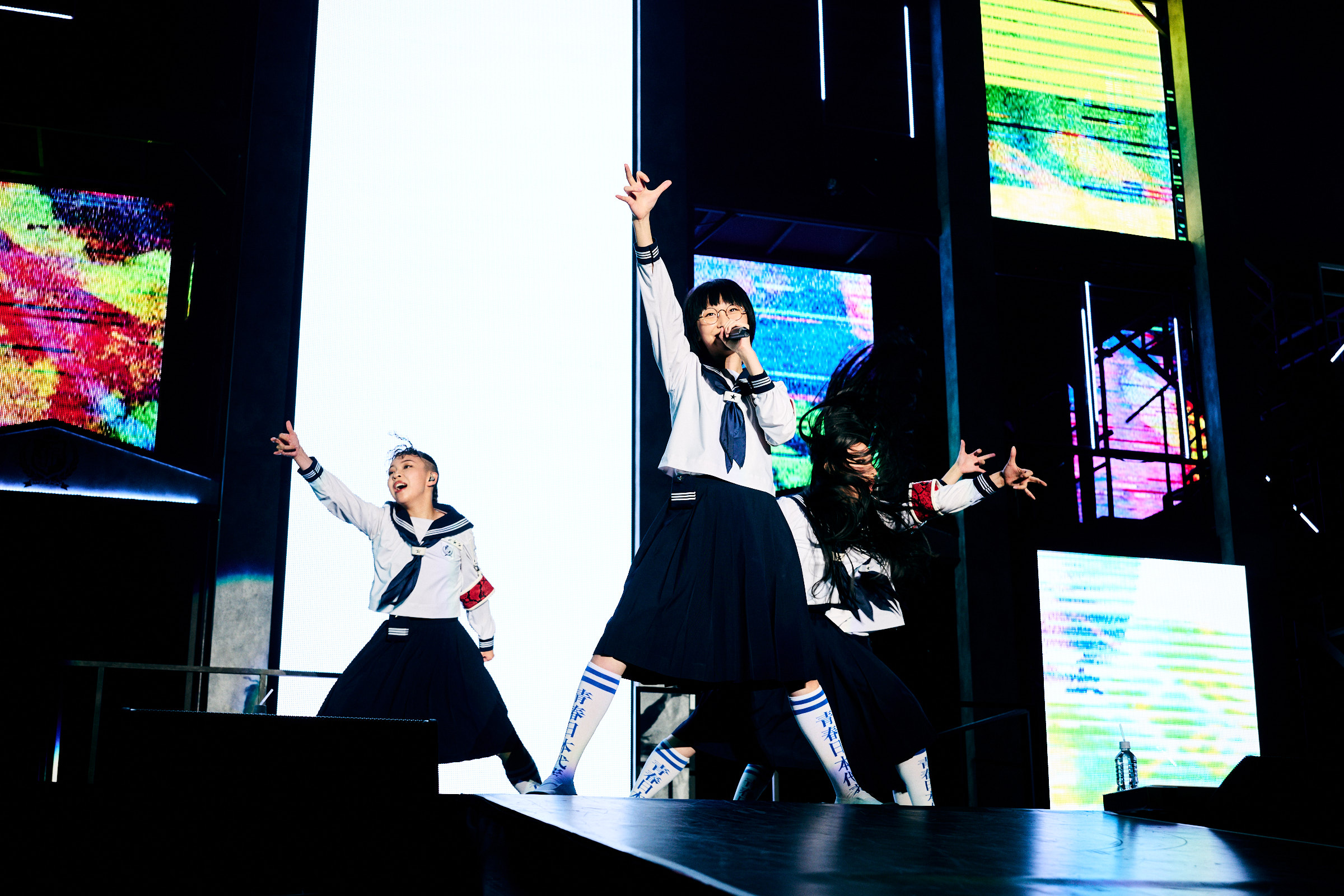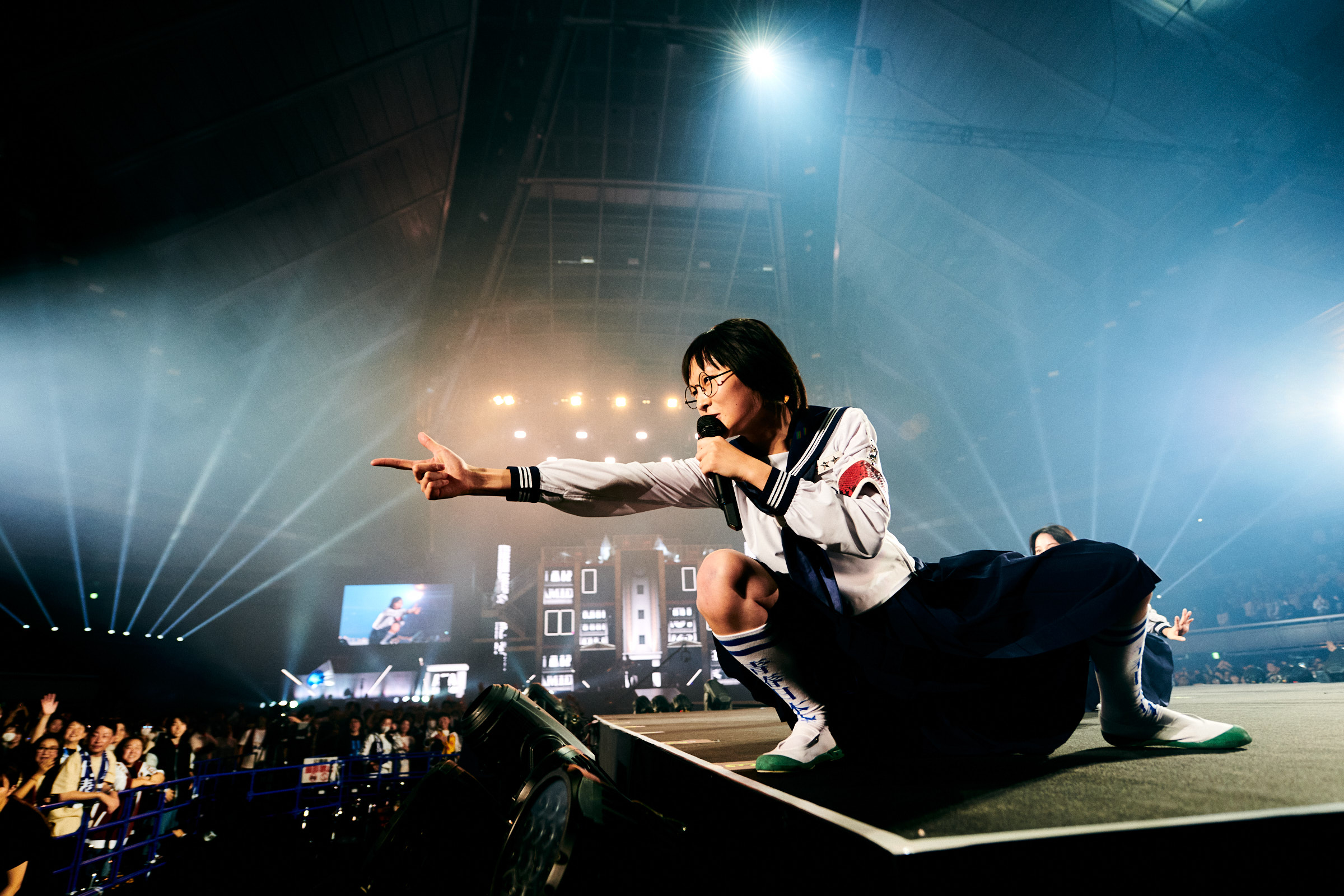 Although the members are typically seen in their signature school uniforms, they dressed up in the American Family costumes they wore in the music video for Pineapple Kryptonite for a rare performance never seen at one of their live shows before. The audience roared in unabashed excitement as OTONABLUE, which has garnered 3.1 billion views in related videos on TikTok and subsequently won the 2023 TikTok Trending Grand Prize for the first half of the year, began to play. Fans were eager to move along with the chorus, performing the popular neck-swing dance with enthusiasm.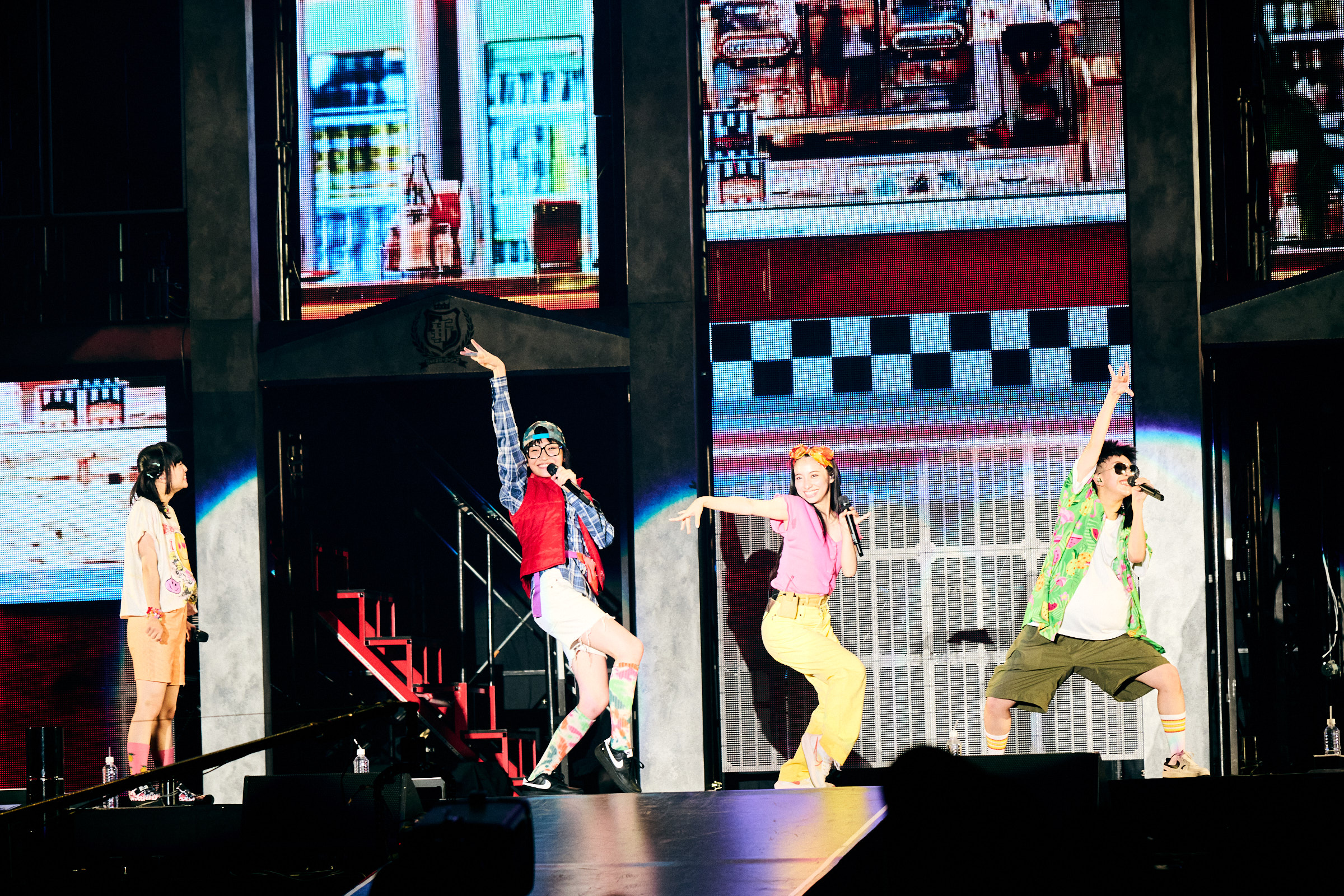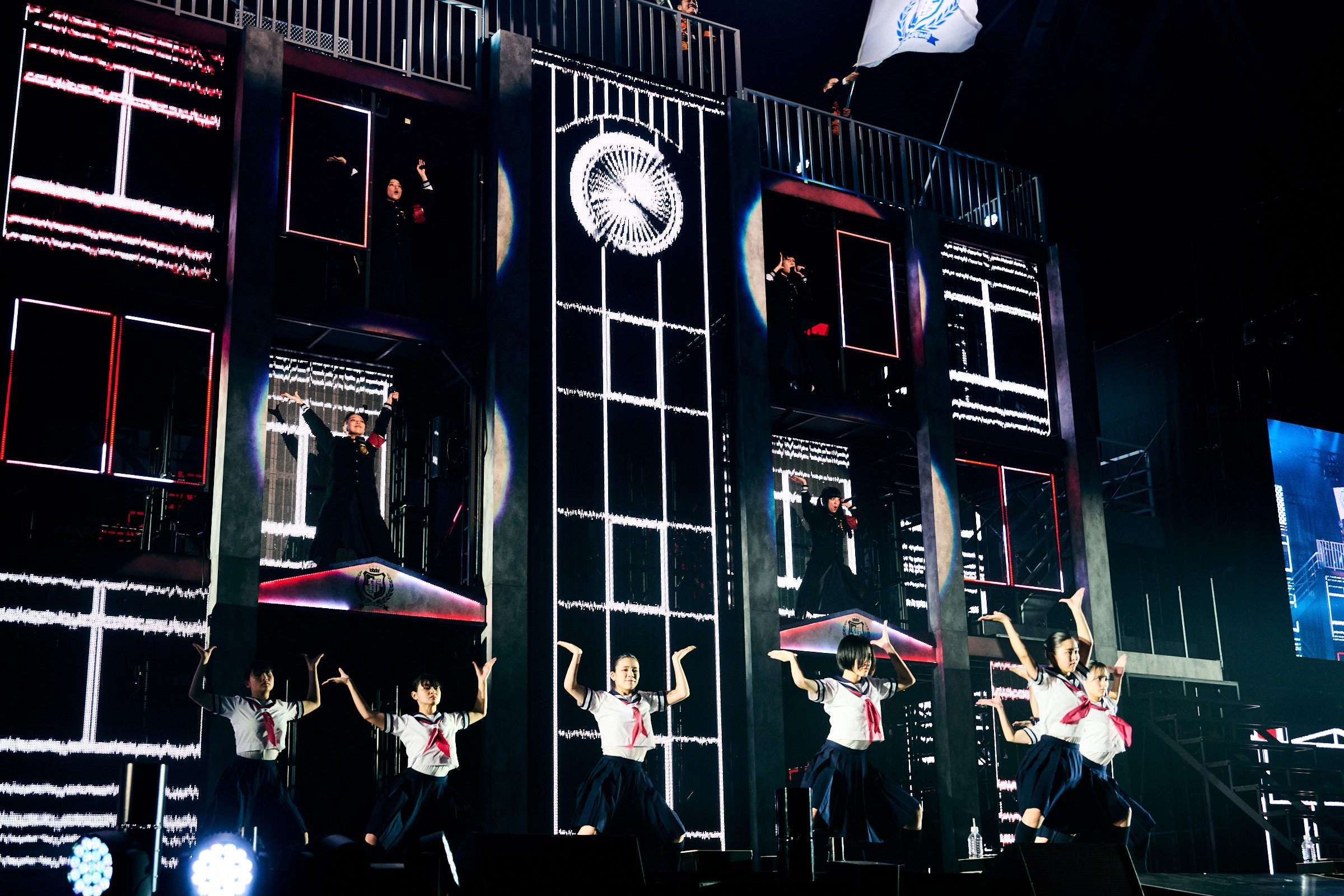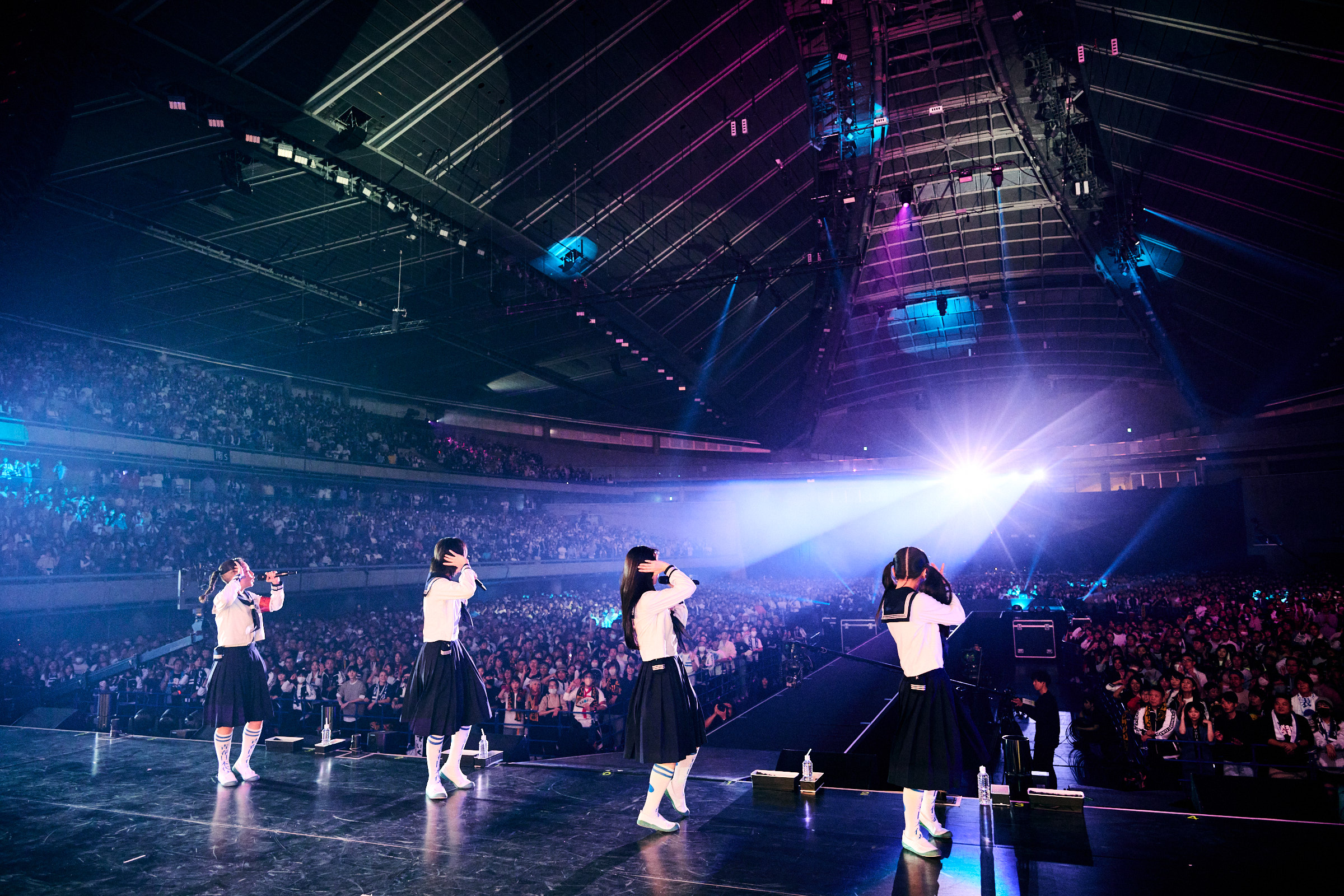 "Tokyo Metropolitan Gymnasium, can we keep going," the girls asked as they performed SEISHUN WO KIRISAKU HADO, showing the true extent of their energy. During the interlude towards the end of the concert, the venue was full of over-the-top cheers and dances as fans begged for more.
To bring the show to a close, ATARASHII GAKKO! performed Tokyo Calling, their newest song released on October 20. Wearing their Earth Defense Force costumes that were shown in the music video, Suzuka addressed everyone in attendance. "From Tokyo, Japan, to the world, let's show our power! You all represent the youth of Japan!"
During the encore, ATARASHII GAKKO! announced that their first solo Budokan concert would be held on January 9, 2024. "You're all coming, right," the members called out.
The girls performed a total of 25 songs to an overjoyed sea of fans. ATARASHII GAKKO! will begin their first overseas tour in November, and this rare domestic solo concert ended as a massive success.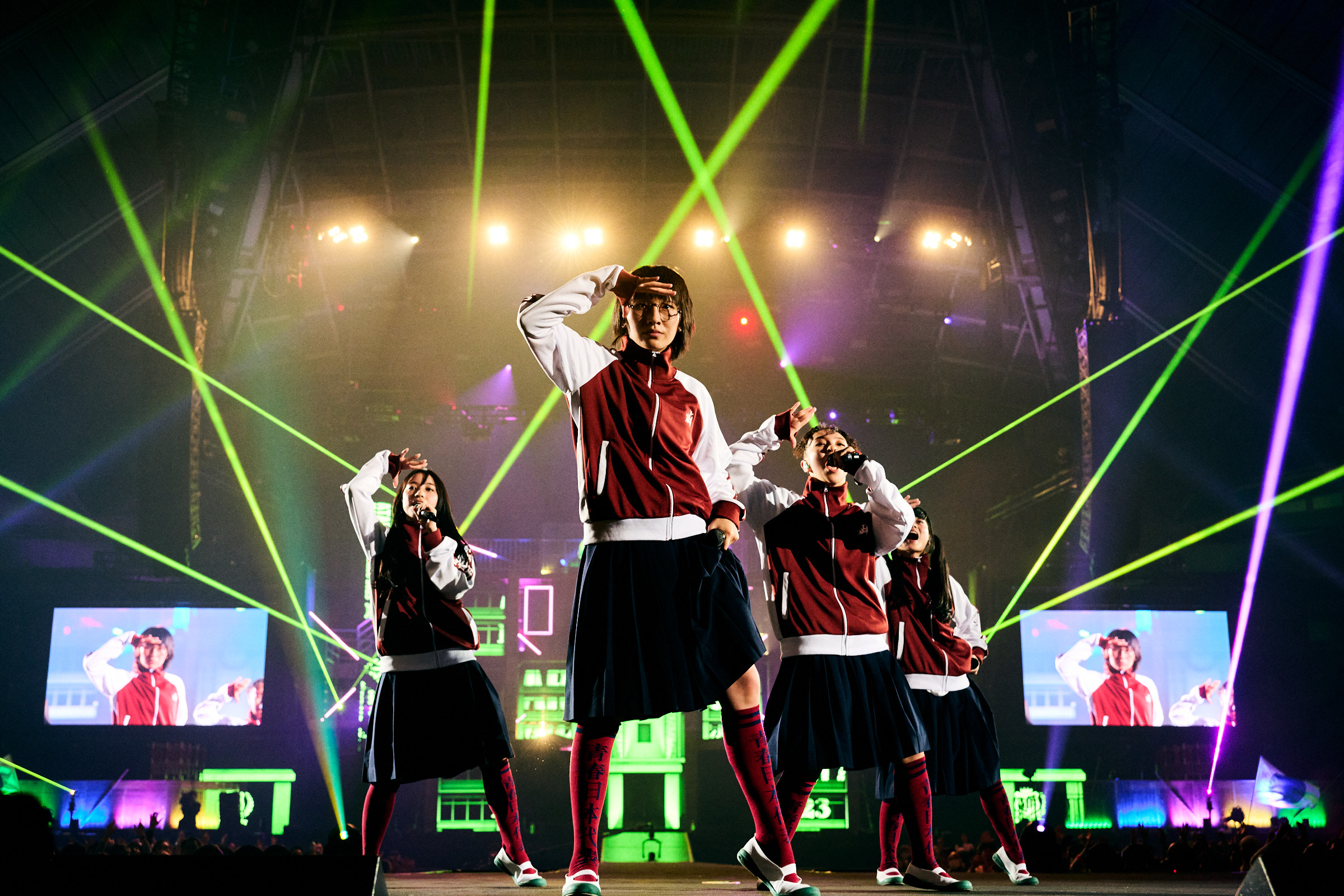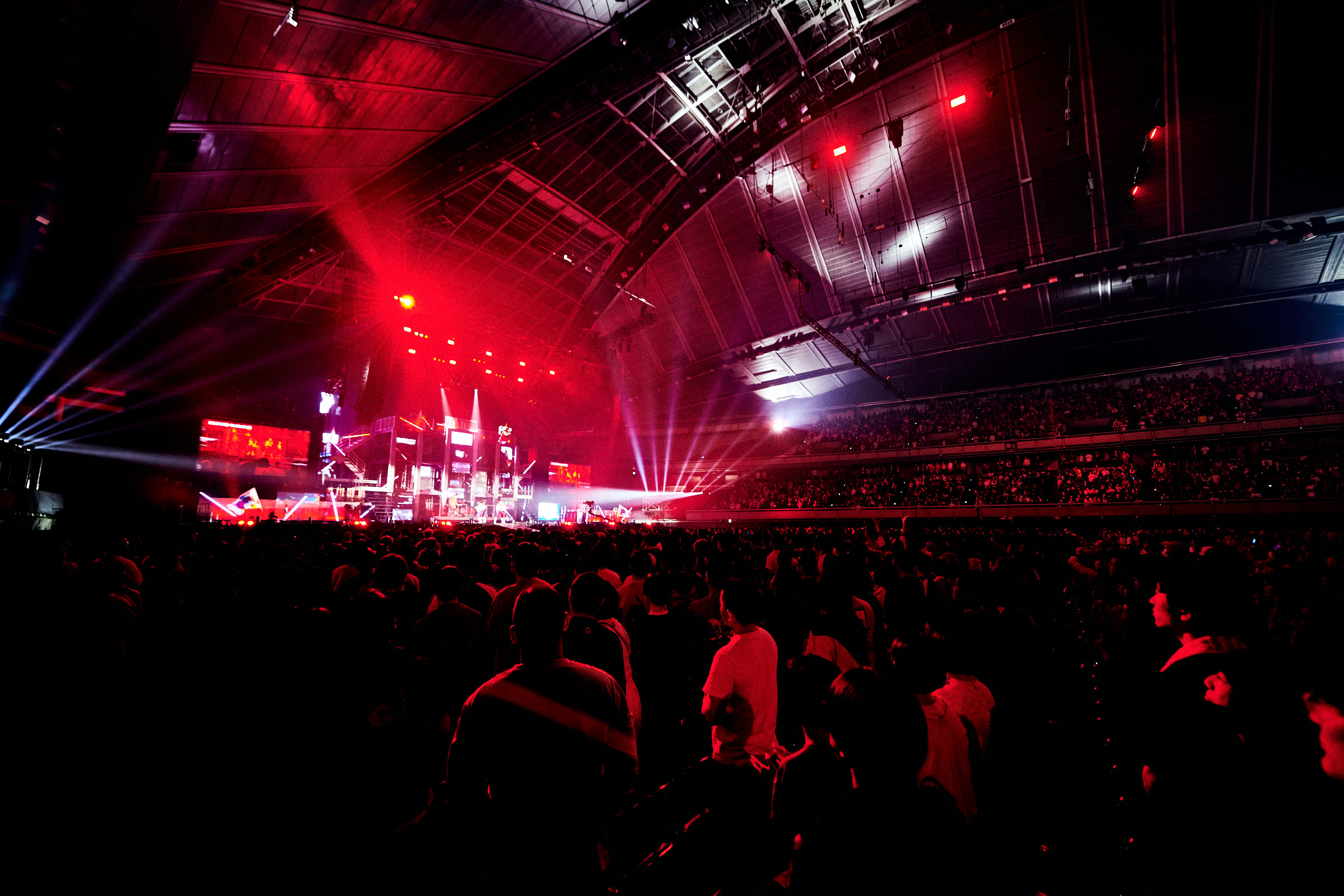 <Concert Information>
ATARASHII GAKKO! First Arena Solo Concert 2023 'HAMIDASHITEIKU'
Date: October 29, 2023
Venue: Tokyo Metropolitan Gymnasium
■Setlist
01. MANINGEN
02. Saishuu Jinrui
03. Koibumi
04. Suki Lie
05. Giri Giri
06. Dounimo Tomaranai
07. Neraiuchi
08. Koi no Shadanki
09. zzz
10. Koigeba
11. Happy Hormones
12. CANDY
13. Fantastico
14. Pineapple Kryptonite
15. Free Your Mind
16. OTONABLUE
17. NAINAINAI Remix
18. NAINAINAI
19. Pineapple Kryptonite Remix
20. Odoru Honno 001
21. SEISHUN WO KIRISAKU HADO
22. Tokyo Calling
Encore
01. OTONABLUE (Hyperschool Remix)
02. Que Sera Sera
03. Amoeba Toutoshi
■U-NEXT Livestream Information
Available: November 12, 10:00 ~ November 25, 23:59
Details: https://www.video.unext.jp/livedetail/LIV0000003523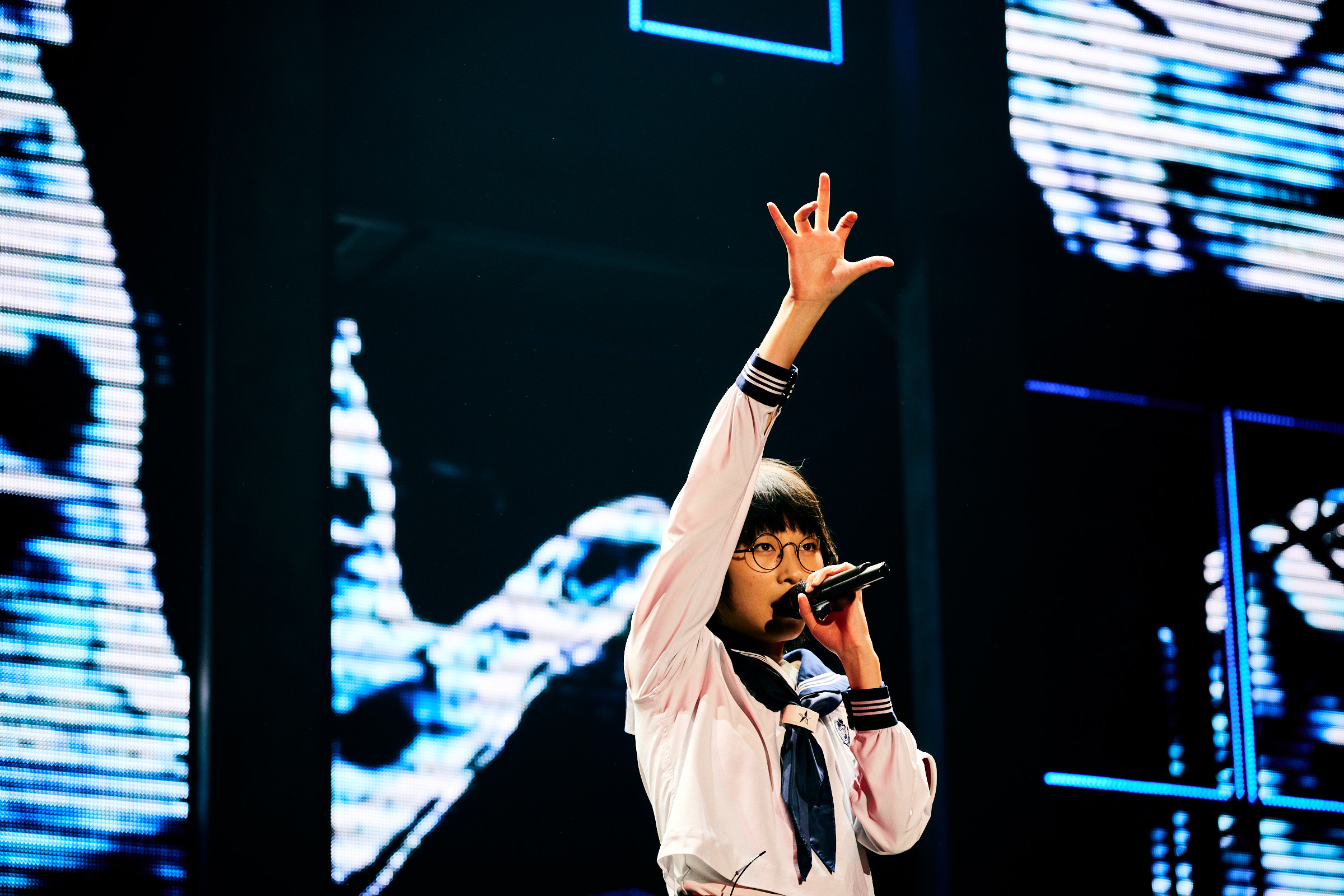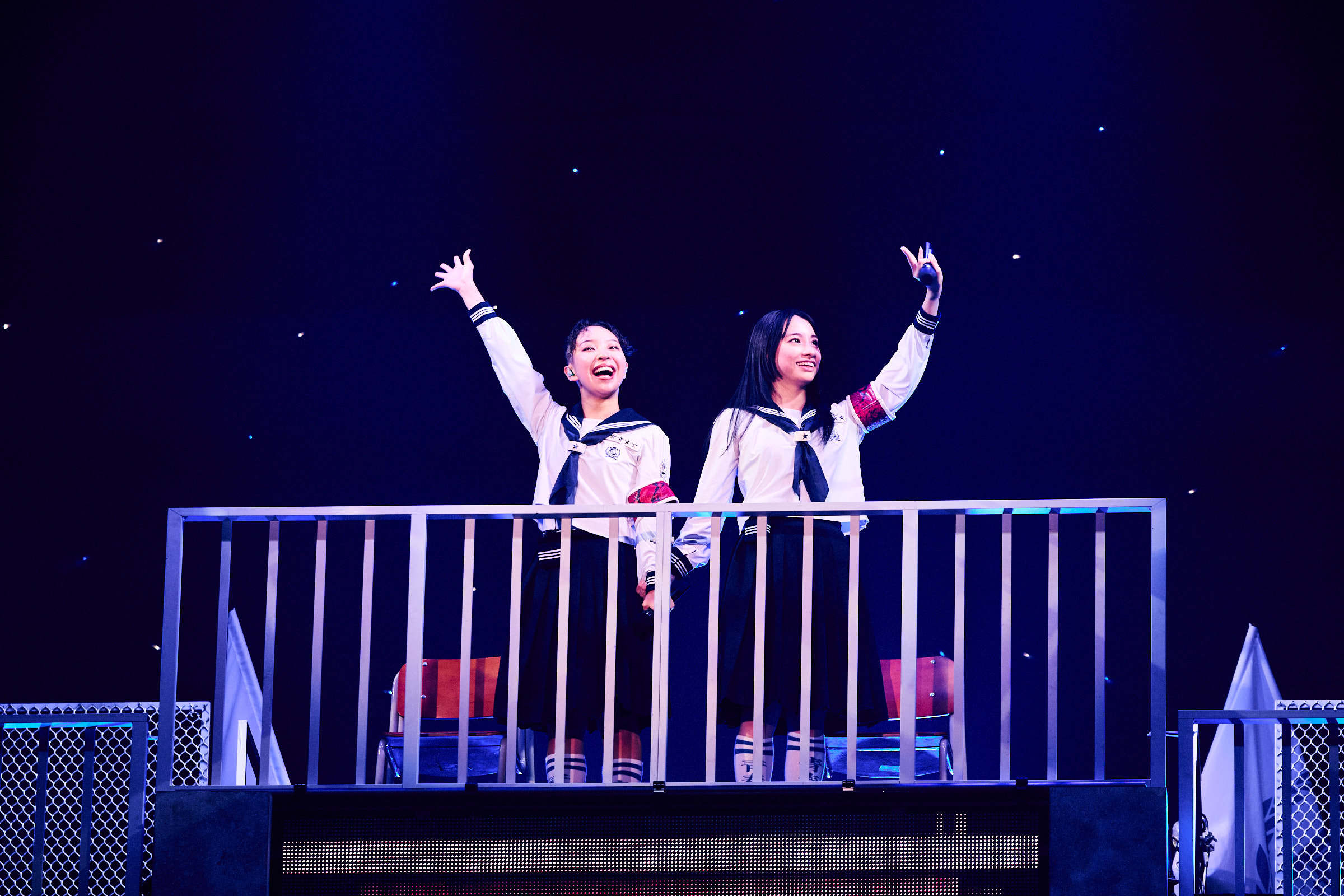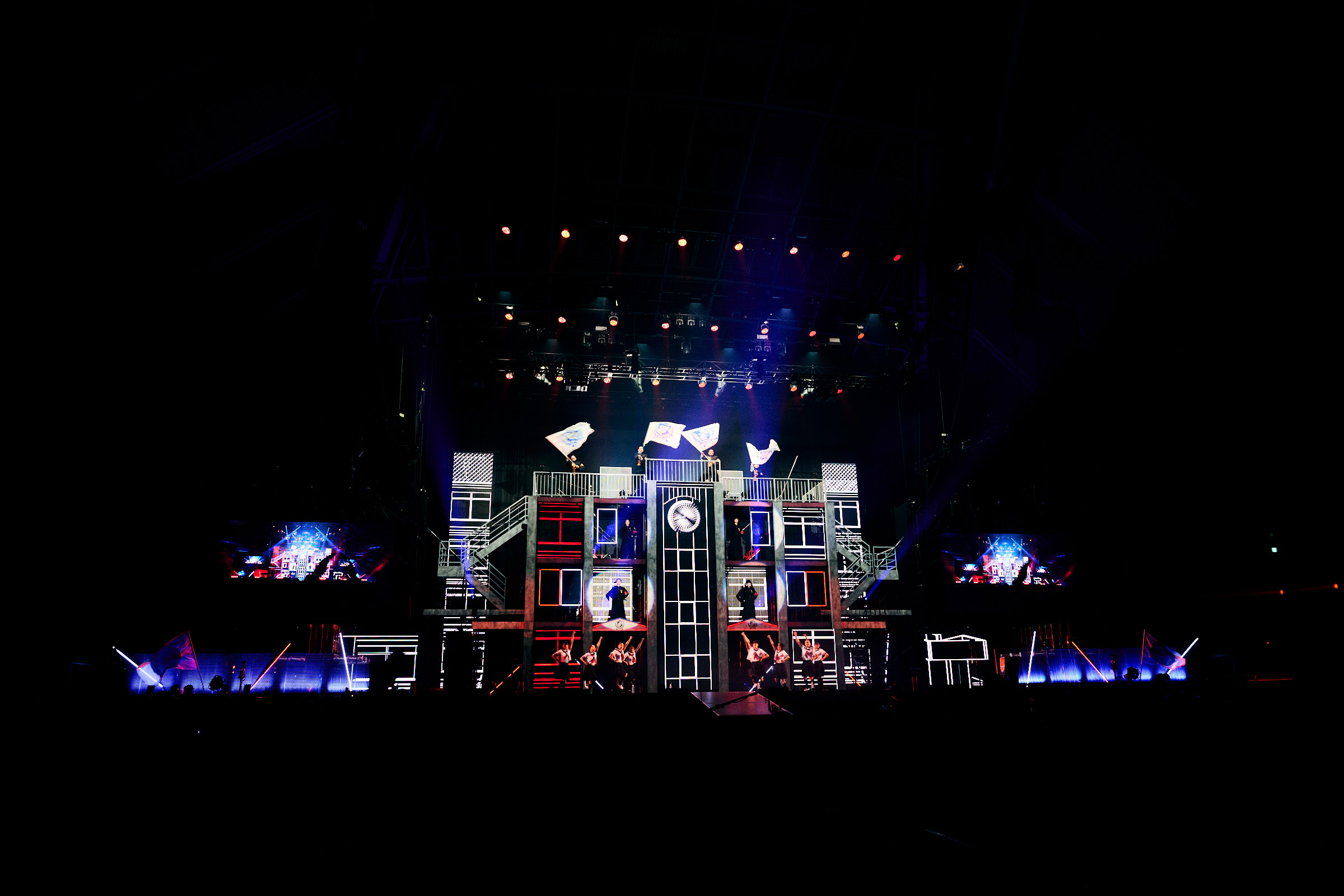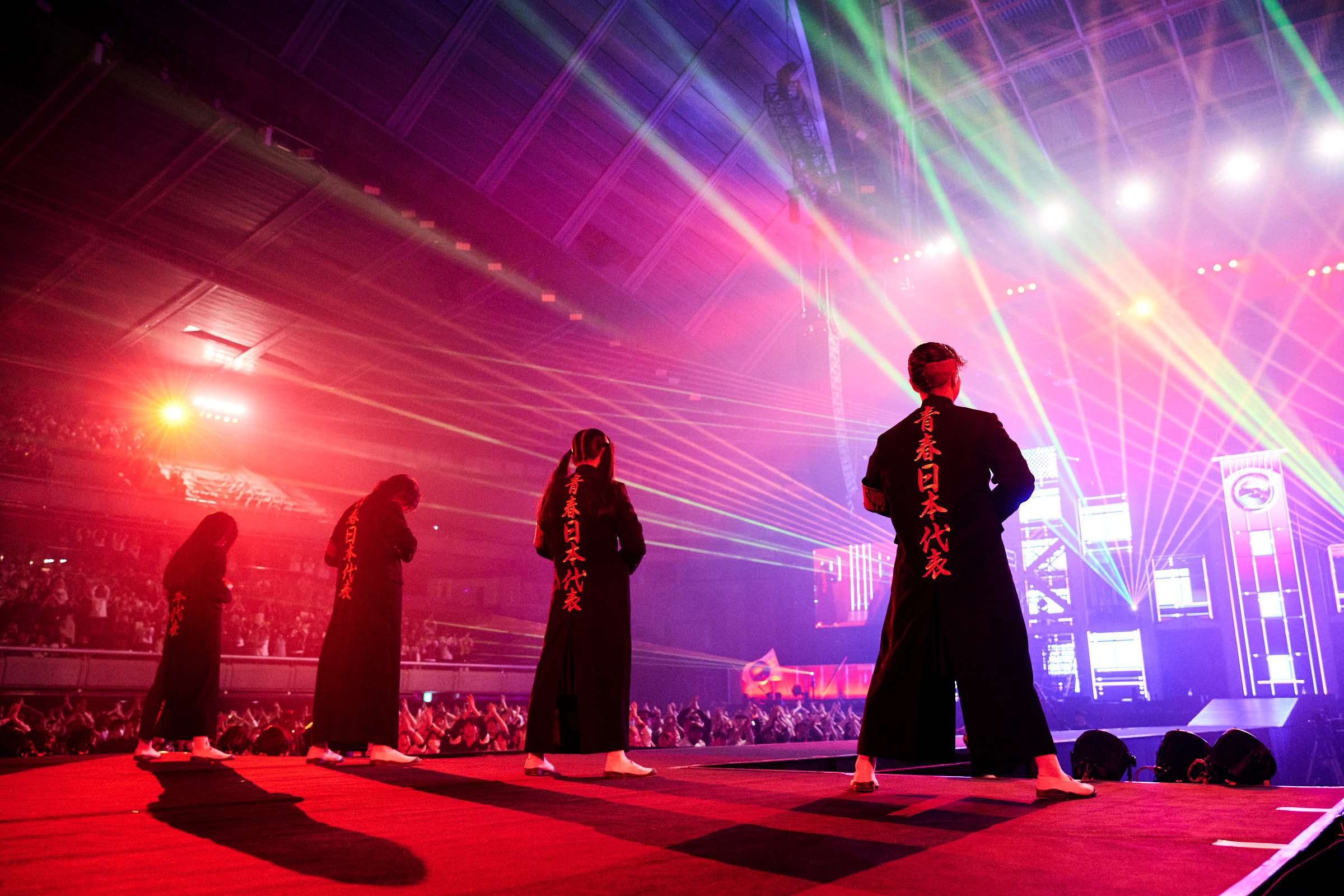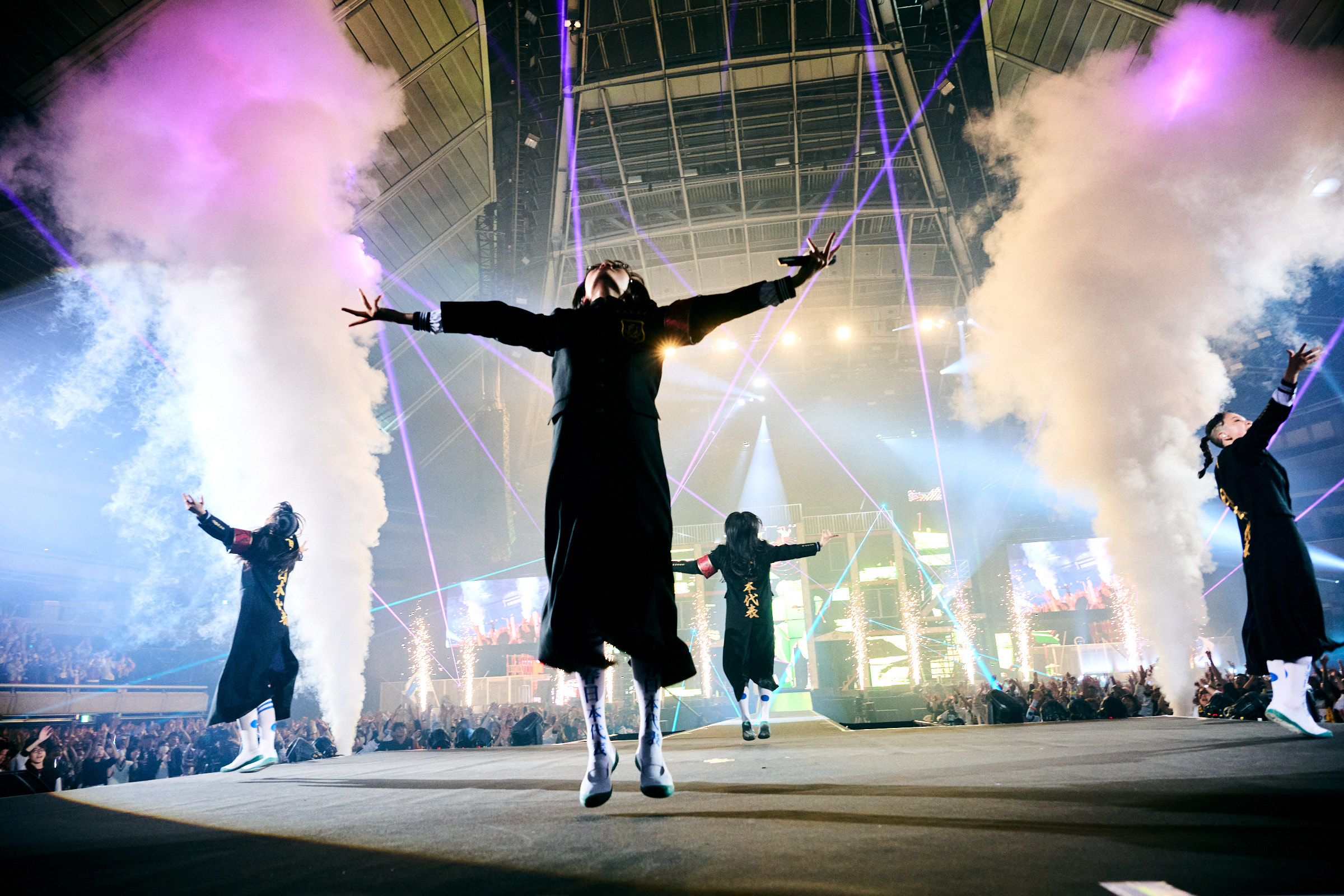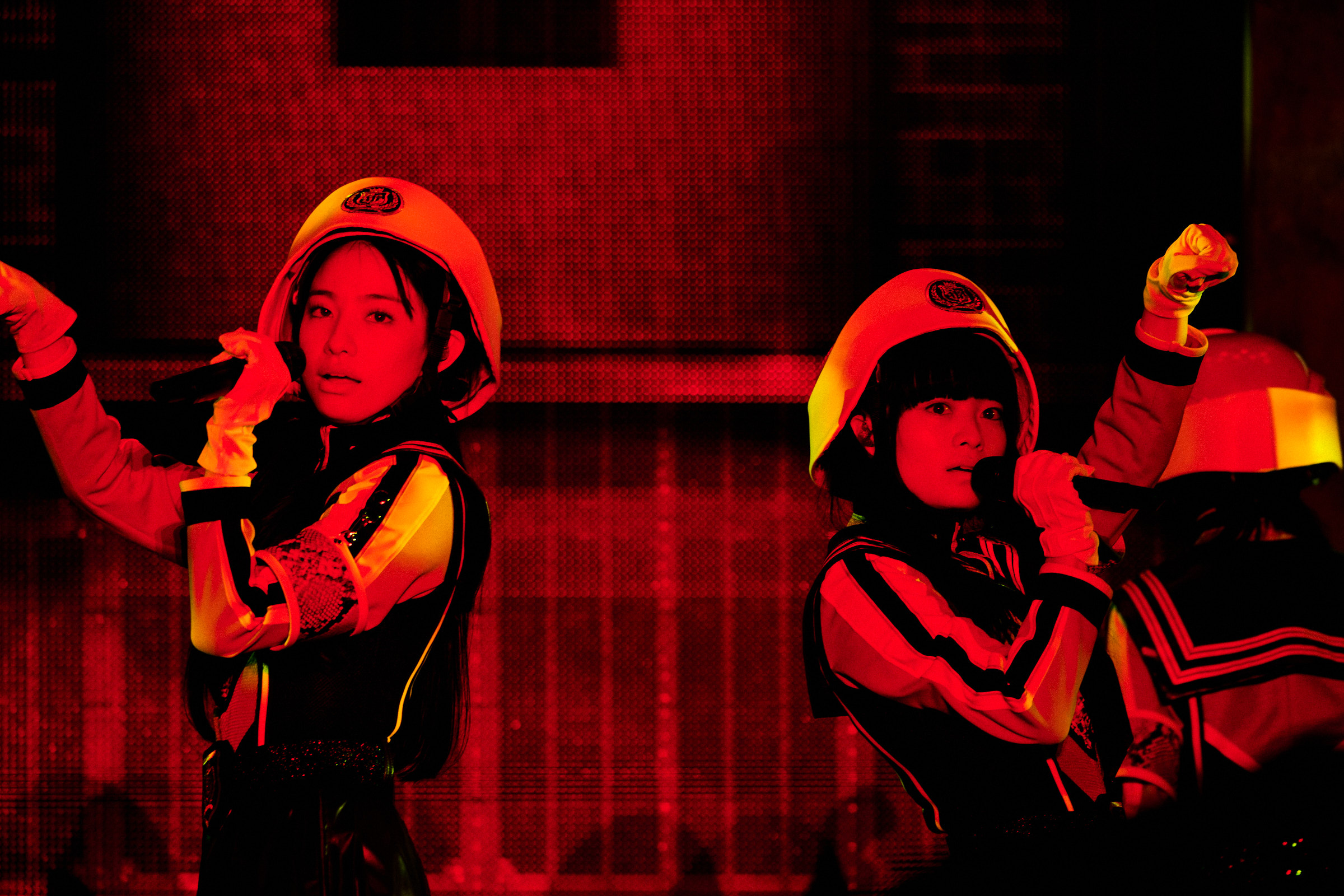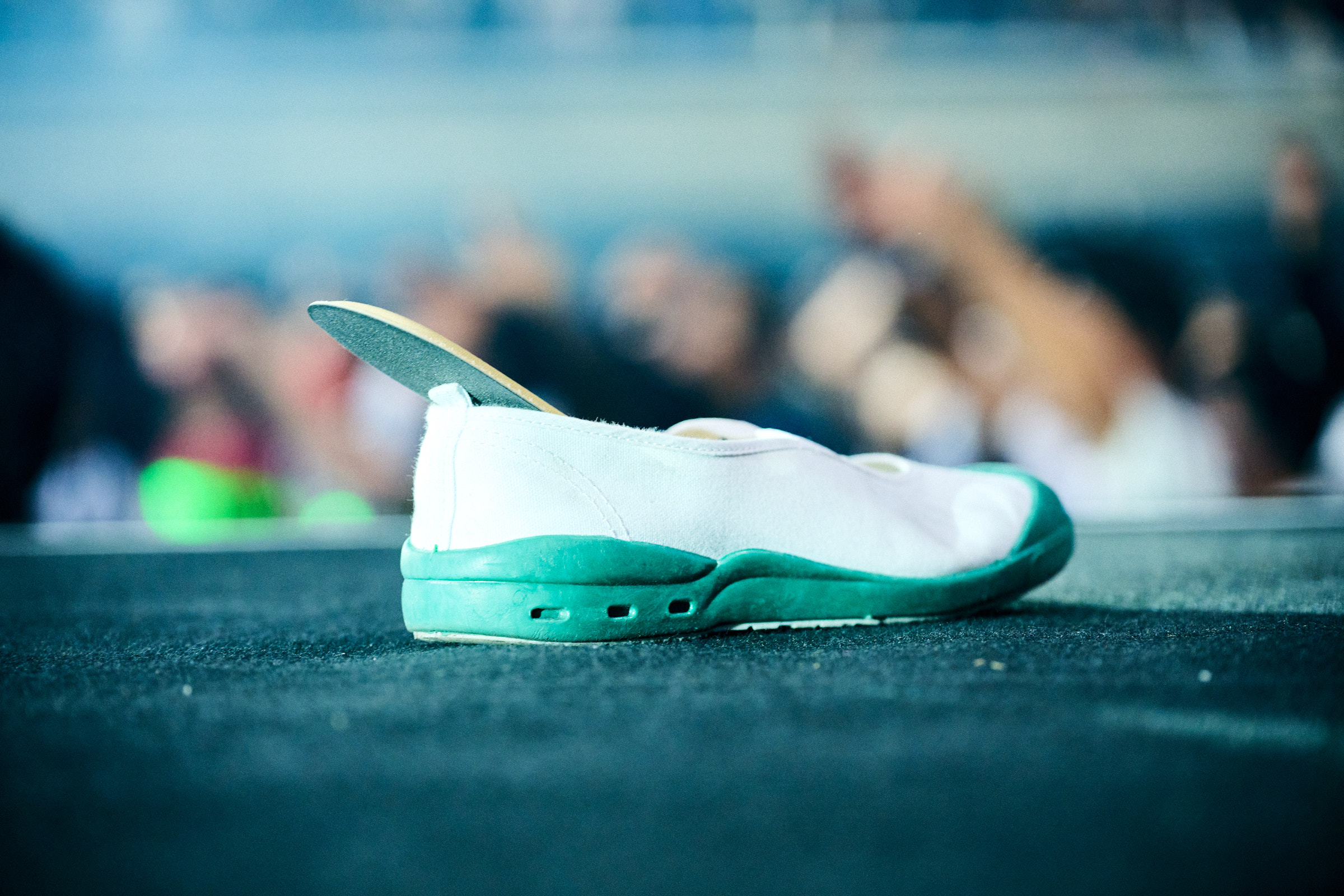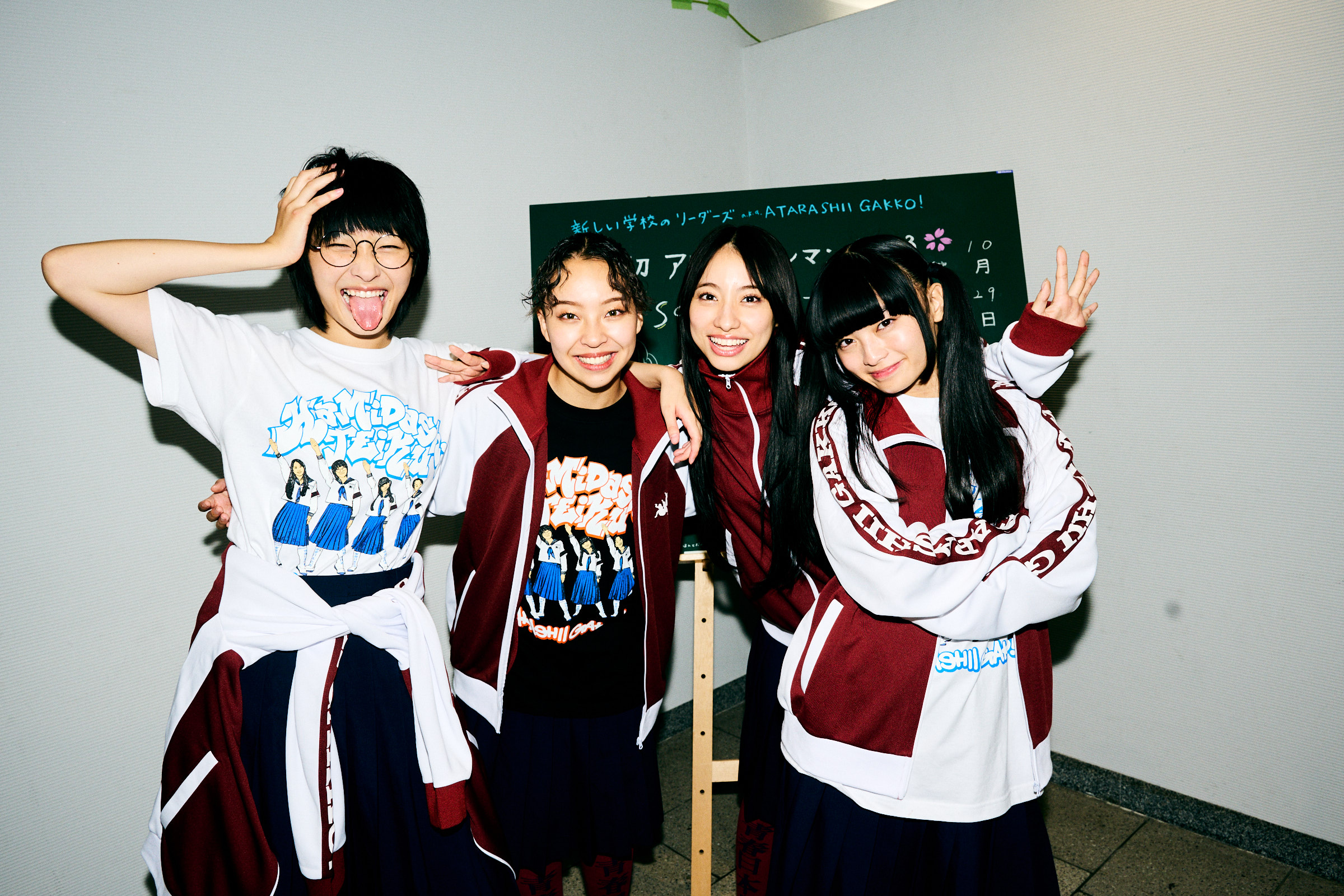 <Budokan Concert Information>
ATARASHII GAKKO!'s First Budokan (Tentative Title)
Date: January 9, 2024
Venue: Nippon Budokan
[Tickets]
Prices:
S-seat: ¥18,000 *Arena seats or front seats in the stands
A-seat: ¥9,000 *Seat in the stands
B-seat: ¥8,000 *Seat towards the back of the stands
Fanclub Presale Tickets
Available: October 29, 21:00 ~ November 6, 23:59
Reserve Now: https://www.fansnet.jp/leaders
*No admission for children under 3 years old. Anyone older than 3 must have a ticket.
*Up to 4 tickets per application.
[Contact]
DISK GARAGE
050-5533-0888 (Weekdays 12:00~15:00)