'ATARASHII GAKKO! Wins Grand Prize in the TikTok Trend Awards for the First Half of 2023 with 'OTONABLUE'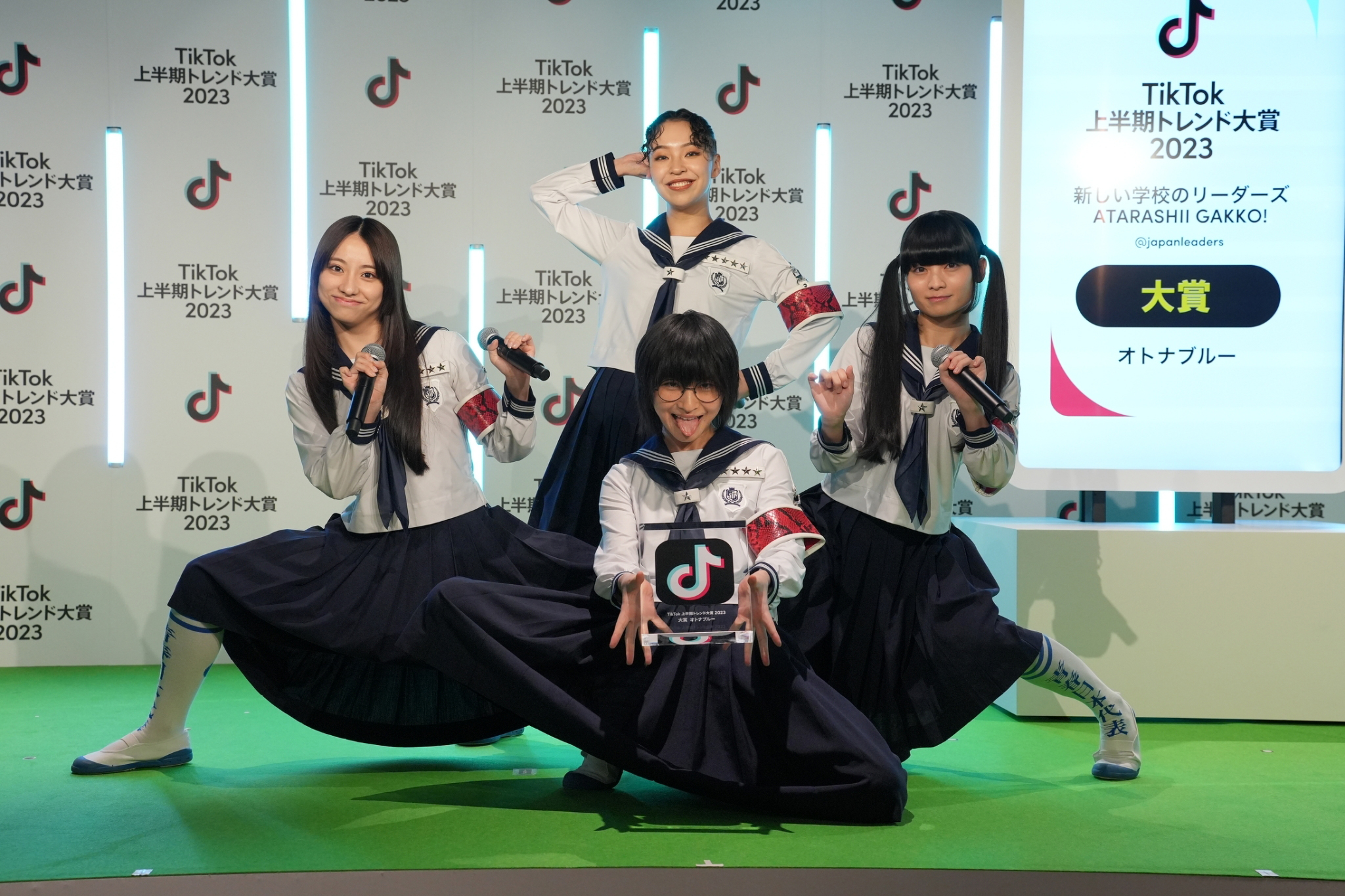 The wildly popular track OTONABLUE by ATARASHII GAKKO! won the top prize for the first half of 2023 in the TikTok Trend Awards.
Although the track was initially released years ago, OTONABLUE became popular this year after its curious neck-swing dance became a popular subject on TikTok. As of June 21, 2023, the total number of videos using the song on the short video app exceeds 3.1 billion. The award recognizes the track's incredible impact on TikTok, considering the total amount of likes and views on related videos. The neck-swing dance has become a major trend with young people both on the app and outside of it.
The group performed OTONABLUE live at the awards ceremony, wowing the crowd with their rendition of the iconic choreography. The award was bestowed by Ichiro Yamaguchi of Sakanaction, a TikTok ambassador and presenter at the ceremony.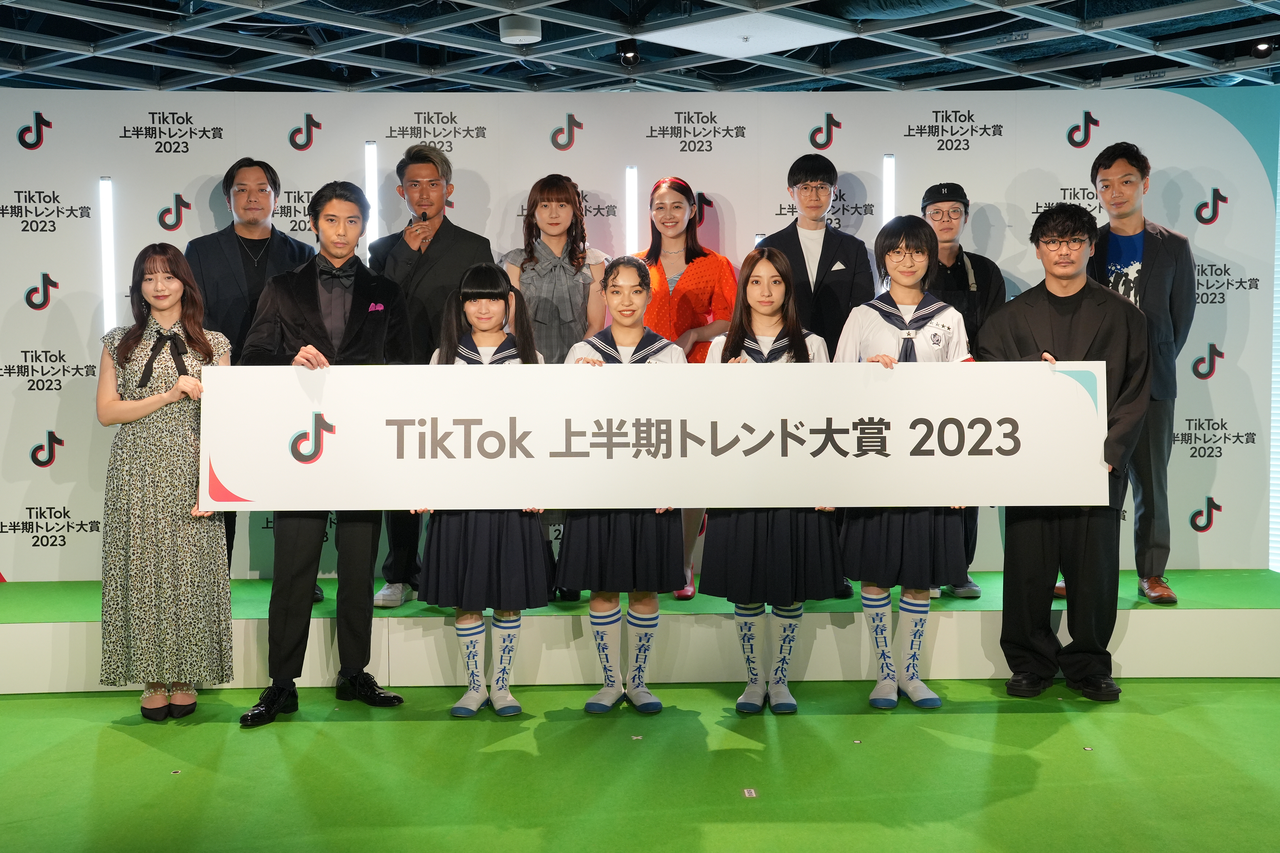 ■ TikTok Trend Awards 2023 (First Half) Overview
The first half of the TikTok Trend Awards nominates popular hashtags, challenges, music, food, items, and other trending subjects on TikTok during the first half of 2023. The most popular trend in each category is chosen after a comprehensive evaluation of the app's data, and the winners are picked by measuring the number of total posts and the number of views inside the app.
Special Site
https://activity.tiktok.com/magic/eco/runtime/release/64954f7c32040b046858c775?appType=tiktok&magic_page_no=1