'MANINGEN' by ATARASHII GAKKO! Chosen as Theme Song for TV Asahi Drama Series 'Keibuho Daimajin'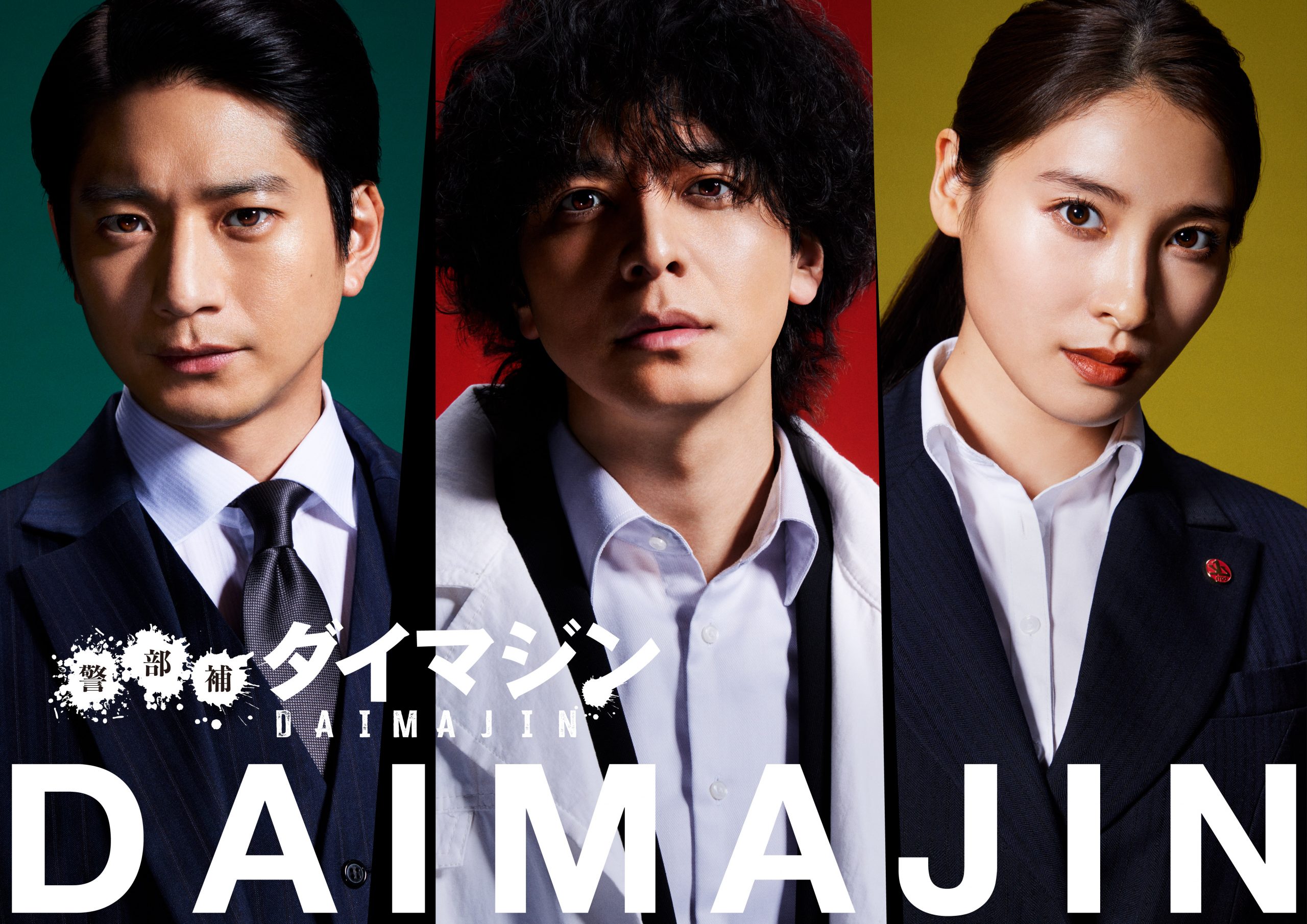 MANINGEN, a new song from ATARASHII GAKKO!, will be the opening theme for TV Asahi's Friday Night Drama series Keibuho Daimajin.
The series is an adaptation of the popular manga series of the same name by Richard Wu (Takashi Nagasaki) and will star Toma Ikuta. Directed by Takashi Miike, fans are excited to see artist Kouji Kouno and Richard Wu reunite to create something new following the successful drama series Inspector Kurokocchi. A special teaser trailer featuring the new theme song is available on the TV Asahi YouTube channel.
An EP featuring MANINGEN will be released physically on August 16. The track will be available to stream worldwide on August 9.
<Comment from Keibuho Daimaijin Star Toma Ikuta>
"I've been a massive fan of ATARASHII GAKKO! for years. I love the girls' music and performances, so I'm thrilled to be able to work on this project together with them. They put so much effort and energy into their dance routines and stage performances, and they always have this over-the-top presence. I'm looking forward to seeing what kind of performance they come up with this time. The track starts with Suzuka's elongated vocals, which sound incredible as expected. I think it matches the series perfectly, and listeners will get the sense that the drama will only continue to grow. You'll feel as though the story has only just begun."
■Drama Information
Keibuho Daimaijin (TV Asahi Friday Night Drama)
Airing: Fridays at 11:15 starting July 7
Directed by: Takashi Miike, Ryusuke Kurahashi
Original Series: Keibuho Daimaijin (Written by Richard Wu / Art by Kouji Kouno / Published by Nihon Bungeisha)
Official Site
https://www.tv-asahi.co.jp/daimajin/
■Music Information
MANINGEN – ATARASHII GAKKO! (EP)
Release Date: August 16, 2023
EP to include MANINGEN, the opening theme for the TV Asahi Friday Night Drama series Keibuho Daimaijin, Otonablue -From THE FIRST TAKE, and Koibun
MANINGEN – ATARASHII GAKKO! (Digital Single)
Release Date: August 9, 2023
Available to stream worldwide on all major music download and streaming services