Kyary Pamyu Pamyu Concludes 7-stop World Tour Including Performance at Primavera Sound, One of Europe's Largest Music Festivals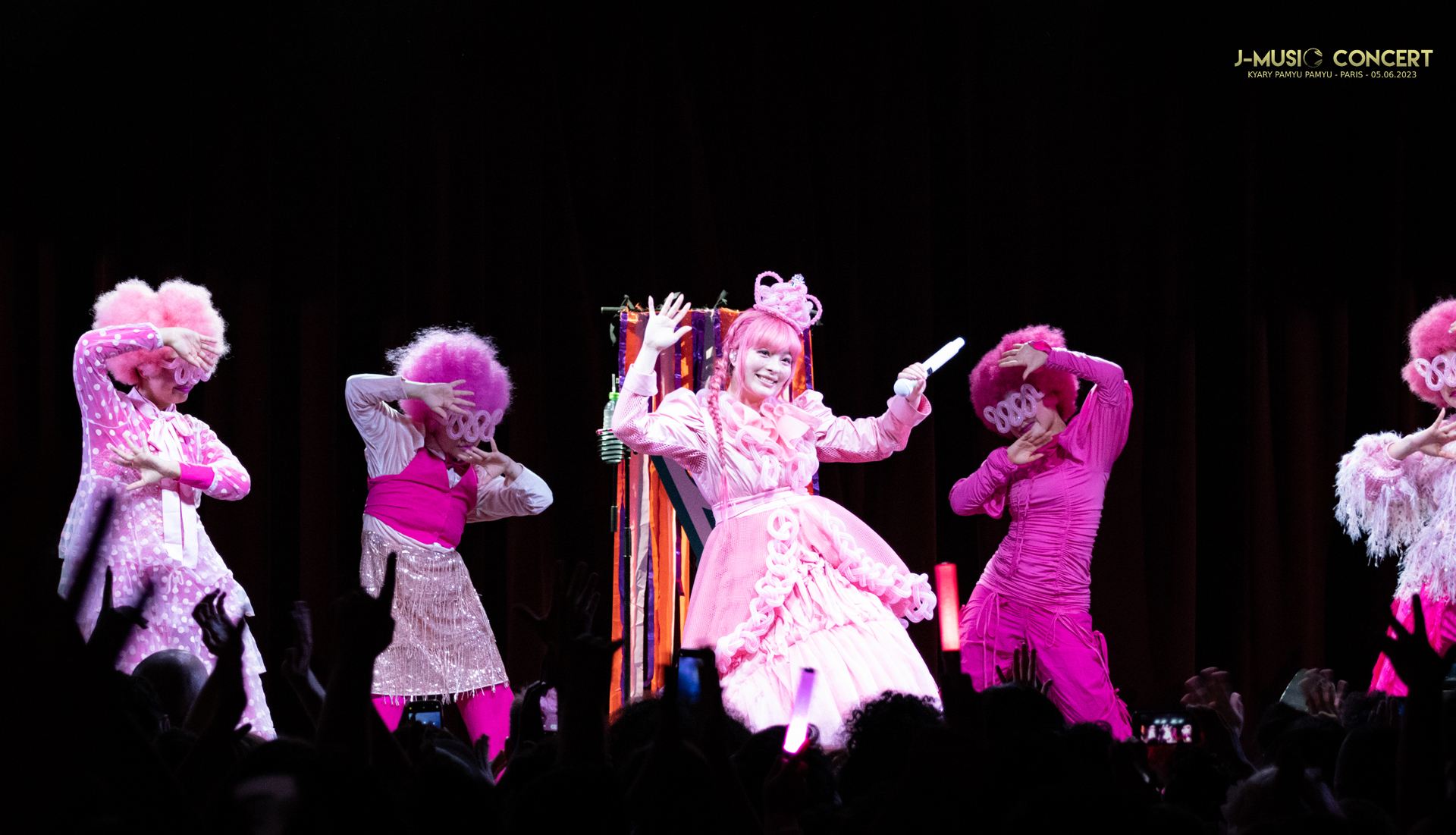 Harajuku-based artist Kyary Pamyu Pamyu charmed overseas fans during her first world tour in five years. Kyary Pamyu Pamyu WORLD TOUR 2023 -POPPP- took the artist to seven cities in four countries around the world.
In May, Kyary began the U.S. leg of her tour, stopping in New York, Los Angeles, and Chicago with French DJ/trackmaker Moe Shop as her opening act.
The artist performed in Paris and London in June, along with Barcelona and Madrid for Primavera Sound 2023, one of the biggest music festivals in Europe.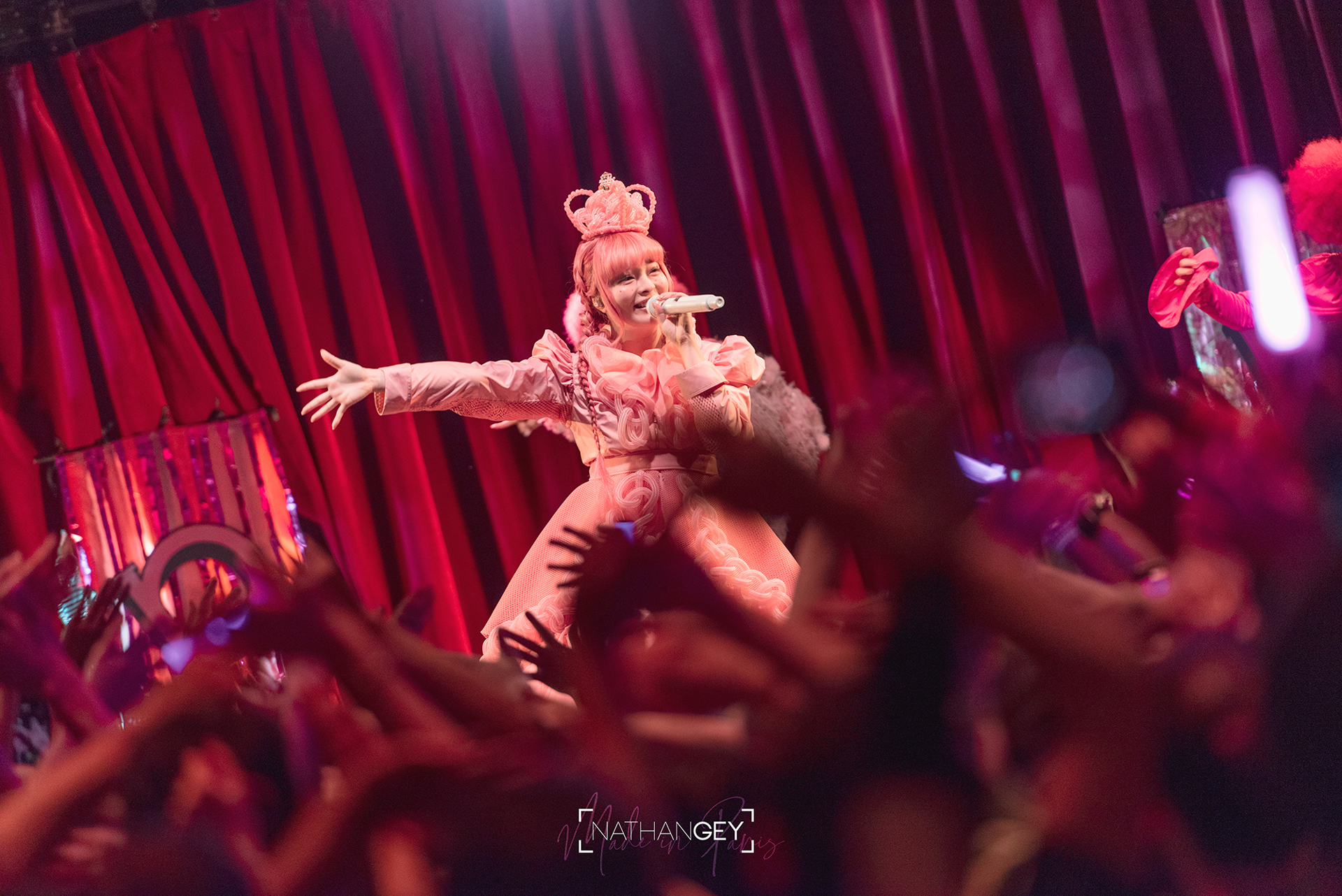 Photo courtesy of NATHAN GEY – NATHAN GEY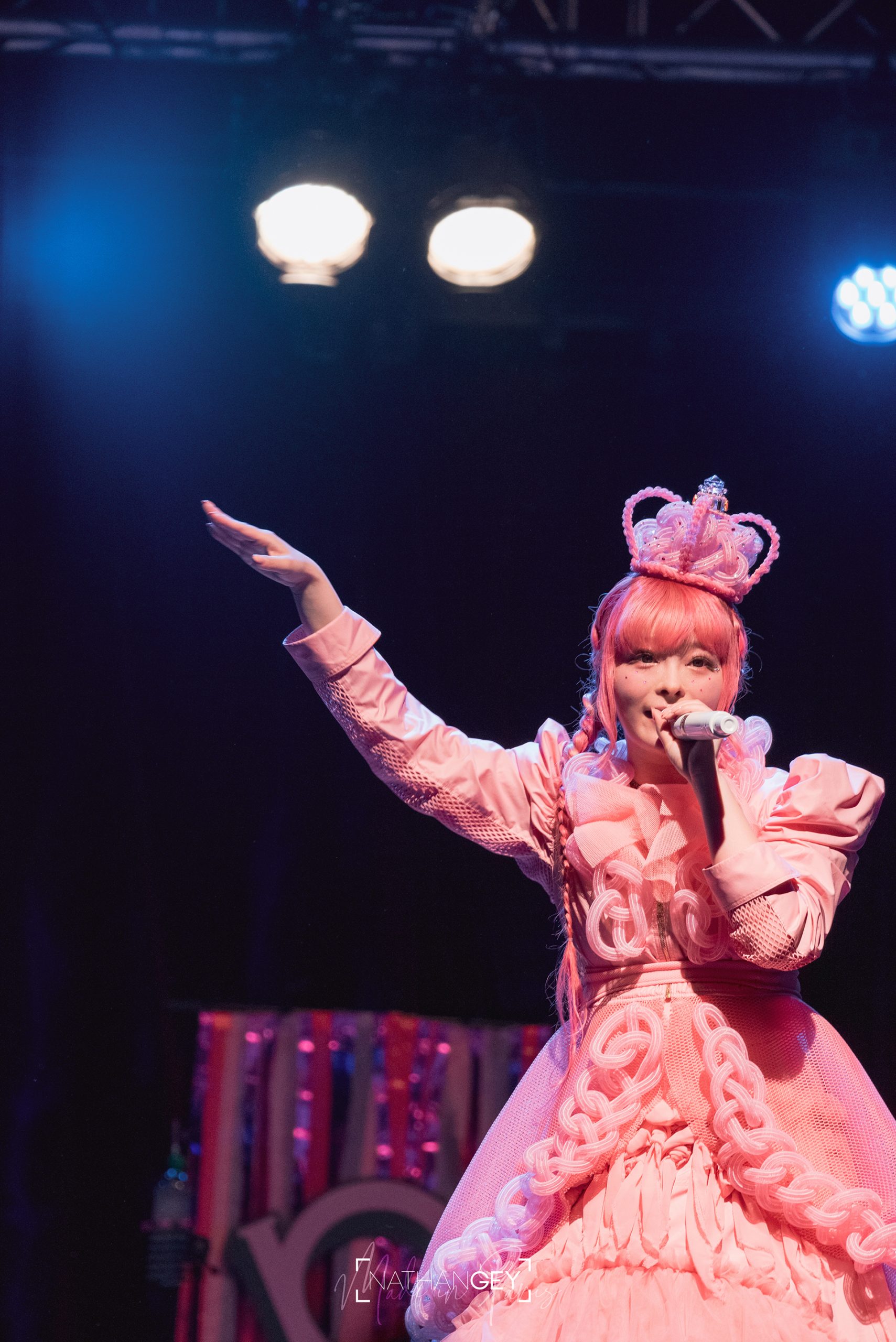 Photo courtesy of NATHAN GEY – NATHAN GEY
The Cabaret Sauvage in Paris and the London Earth Hall in London were filled to the brim with local fans, eager to see Kyary Pamyu Pamyu live for the first time in years. The audience sang the popular track Cherry Bon Bon in unison, dancing along with the legendary choreography.
The London show featured Hannah Diamond as Kyary's opening act. Signed to the UK label PC Music, Diamond is a leader in the HyperPop scene.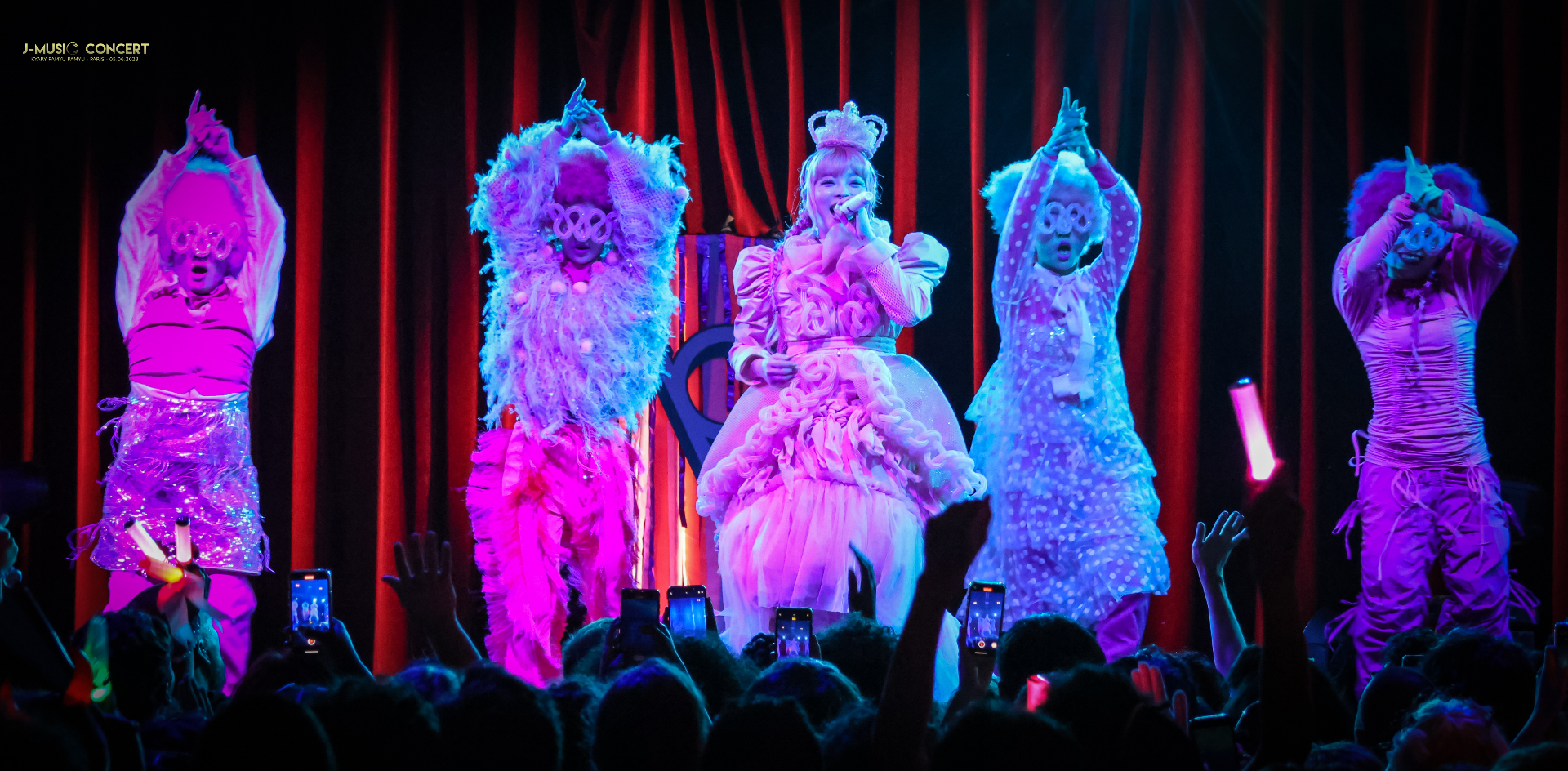 Photo courtesy of KPOP CONCERT – FANNY LE MONNIER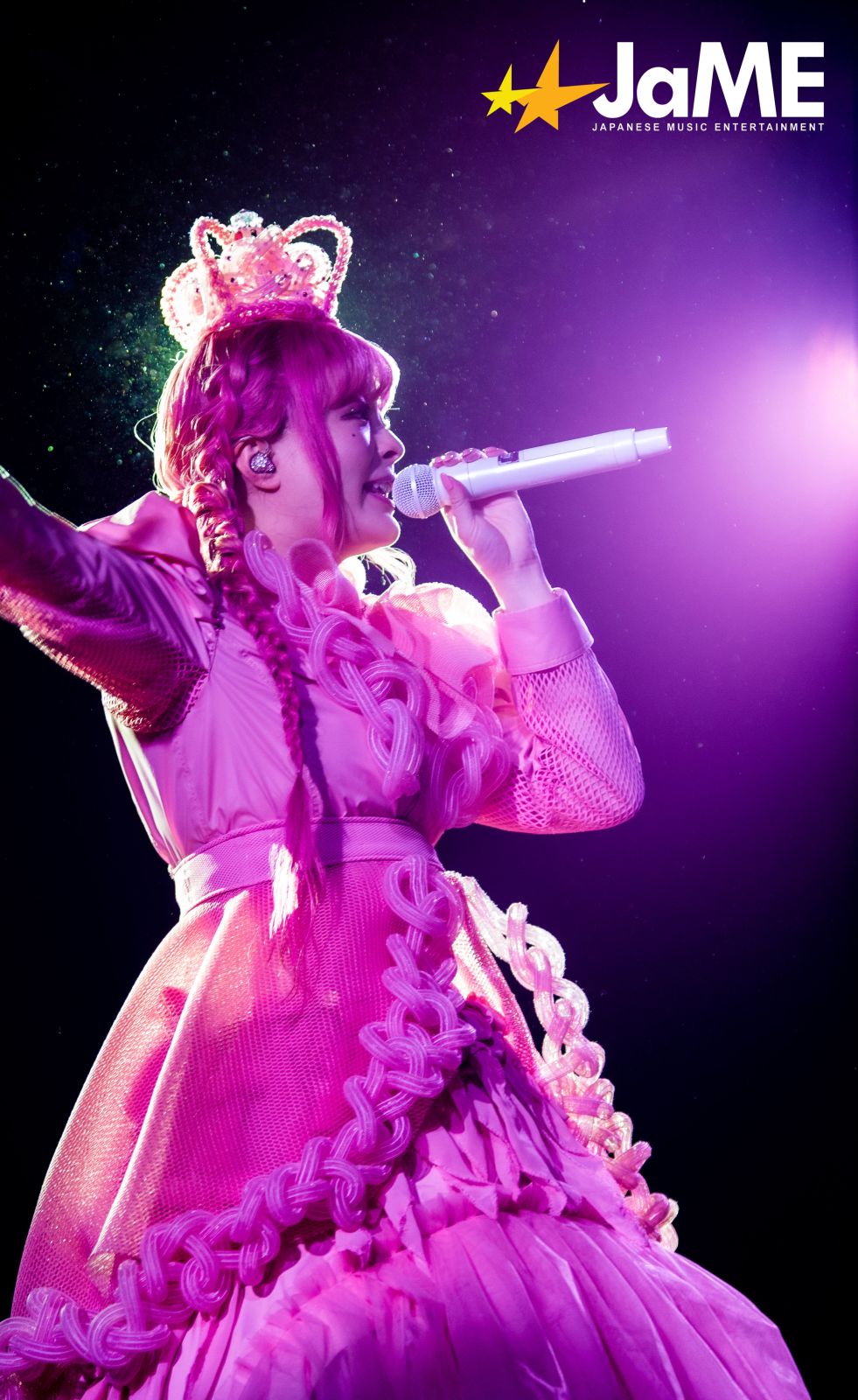 Photo courtesy of JAME WORLD – VANESSA LE PENNEC
Kyary Pamyu Pamyu, who continues to be active around the world, wowed the packed London venue with her expert dance moves and musicianship.
At Primavera Sound, a festival taking place over two weeks in Barcelona and Madrid, Spain, a large crowd gathered in front of the stage, instantly captivated by Kyary Pamyu Pamyu's unique style and Yasutaka Nakata's addictive electro sound.
Clips of the world tour have been posted on Kyary Pamyu Pamyu's Twitter and Instagram. Also, check out the Primavera Sound playlist on Spotify.
On July 15, Kyary Pamyu Pamyu will perform a solo concert at the Hibiya Open Air Concert Hall, which will also mark her triumphant return to Japan following her successful world tour. The artist will also perform at several summer festivals. Audiences around the world are enthralled with the Kawaii performer, and it's only a matter of time before she performs for global audiences yet again.
■World Tour
Kyary Pamyu Pamyu WORLD TOUR 2023 -POPPP-
May 15 – New York|Webster Hall
May 17 – Los Angeles|The Novo
May 19 – Chicago|Anime Central
June 2 – Barcelona|PRIMAVERA SOUND 2023 Parc del Forum
June 5 – Paris|Cabaret Sauvage
June 7 – London|London Earth Hall
June 9 – Madrid|PRIMAVERA SOUND 2023 Ciudad del Rock
Special Tour Site
https://wt2023.kyary.asobisystem.com/
【Spotify】 Kyary Pamyu Pamyu Primavera Sound 2023

Article top image: Photo courtesy of: KPOP CONCERT – FANNY LE MONNIER
Celebrating 100 Years: Kyary Pamyu Pamyu Special Live 2023 ~Midnight Sun~
Date: July 15, 2023
Venue: Hibiya Open Air Concert Hall
Time: Open at 16:30 / Show starts at 17:30
*No admission for preschool-aged children
General Ticket Sales: June 17, 10:00~
https://www.red-hot.ne.jp/play/detail.php?pid=py23966
Sponsor: Hibiya Open Air Concert Hall 100th Anniversary Executive Committee
Planning/Production: ASOBISYSTEM Co., Ltd.
Contact:
HOT STUFF PROMOTION
050-5211-6077
https://www.red-hot.ne.jp/