Atarashii Gakko! to Release New EP 'Ichijikikoku'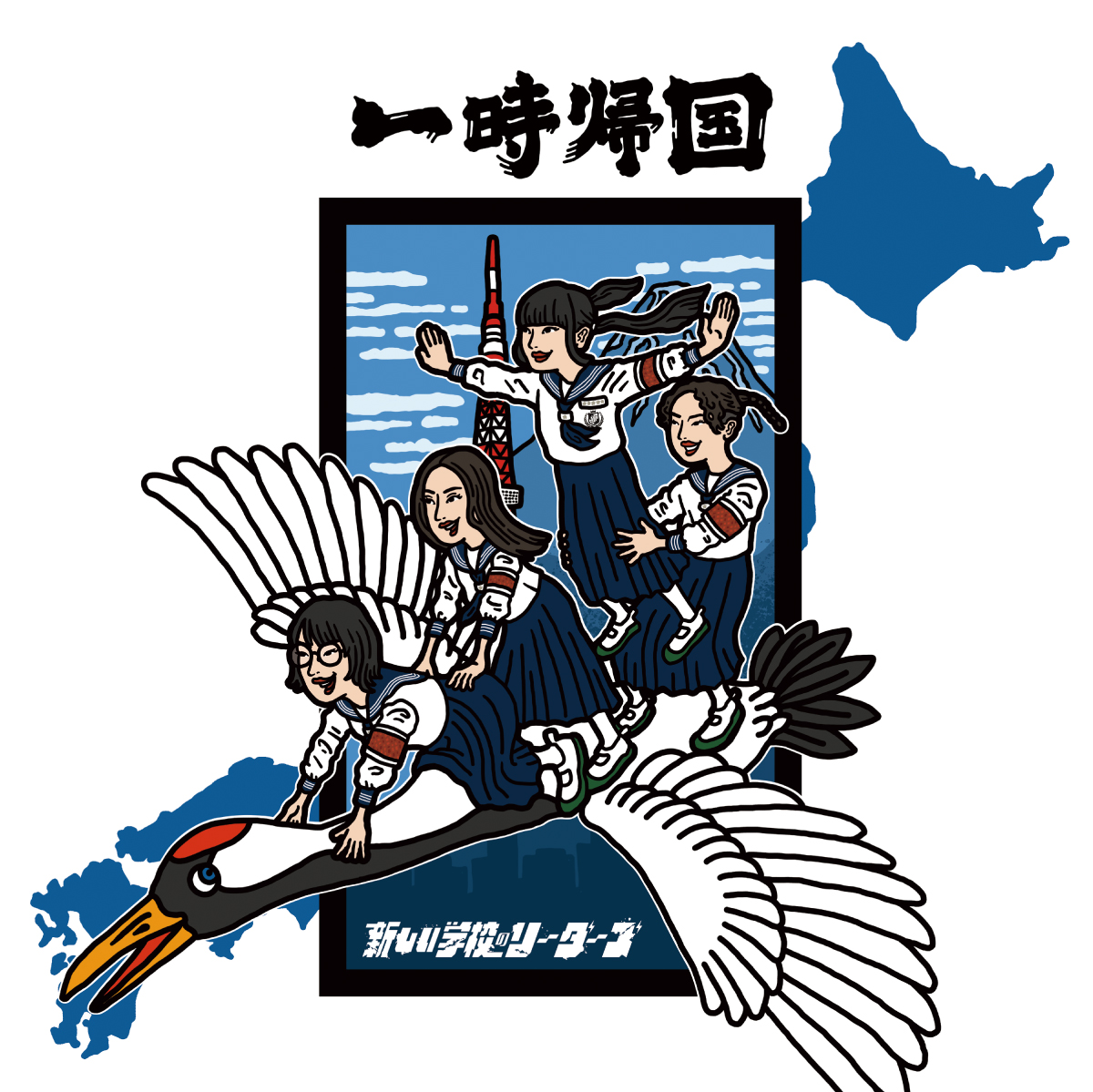 Atarashii Gakko! will release a new EP titled Ichijikikoku (Temporary Return to Japan) on April 12, 2023.
The 7-track EP will include the popular hit Otonablue. The live version of the song has attracted over 8 million views on YouTube and over 400 million plays on TikTok. Ichijikikoku will also include Janaindayo, the theme song for the film Baby Assassins 2, and Suki Lie, the theme song for the TV Tokyo drama series Nani ka Okashii 2. Additionally, the song Seishun wo Kirisaku Hadou was produced by Kenta Matsukuma, who has worked alongside BiSH and other popular music acts. The songs Odoru Honnou 001 and Otome no Bigaku were produced by H ZETT M, who also produced the group's first and second albums.
The EP is now available to preorder on iTunes. As a preorder bonus, fans will receive a video of Atarashii Gakko! performing Otona Blueduring last year's solo concert Unnamed but triumphant return solo concert ~Welcome to Snacktime Um-hum~.
On the EP's release day, Atarashii Gakko! will hold a commemorative TikTok Live from Tokyo Tower starting at 20:00 (JST). The music video for Janaindayo will be released immediately following the broadcast at 21:00.
The title for the group's 2023 solo concert tour in Tokyo and Osaka has also been revealed–We're in Japan but this is Only Temporary Tour 2023. Tickets have already sold out for two performances, and an additional date has been added at Zepp Shinjuku on May 1. Tickets are now available via lottery.
Atarashii Gakko! continues to impress audiences around the world. With 10 million followers across social media and the highest TikTok follower count of any female artist in Japan*, the girls aren't slowing down in 2023, performing at the Head In The Clouds music festival in New York City in May.
*According to TWIN PLANET