Activ8 and KDDI Reach Agreement to Create and Develop Next-Generation Global Artists Active in Both the Real and Virtual Worlds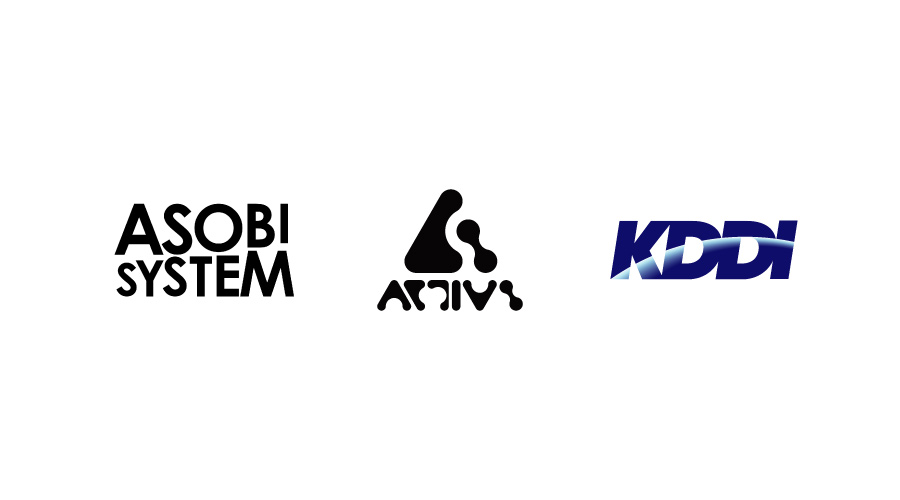 ASOBISYSTEM, Activ8, and KDDI signed an agreement on March 7, 2023 to form a strategic alliance aiming to create next-generation artists active in both the real and virtual worlds*. The companies will also develop related content optimized for the metaverse era and support the global development of any new artists.
The three companies will seek out new ways to realize the objectives of this new agreement through ANNIN, a joint venture established by ASOBISYSTEM and Activ8.
Launched in February 2023, ANNIN was created by ASOBISYSTEM and aims to launch and support next-gen artists by utilizing virtual humans, avatars, and more. Activ8 is also part of ANNIN, and as the creators of Kizuna Ai, a virtual YouTuber with over 10 million fans around the world, they bring their own unique expertise to this new project.
On March 7, 2023, KDDI launched the metaverse Web3 service αU, offering new ways for users around Japan and the world to engage with live content. The αU market also handles NFTs.
■Details of this Agreement
The three companies will work to create new next-generation artists who can work in both the real and virtual worlds (using virtual humans, avatars, etc.). This goal will be aided by the knowledge and expertise that ASOBISYSTEM and Activ8 have accumulated to date.
For next-generation artists and artists already affiliated with ASOBISYSTEM and Activ8, KDDI will provide support and opportunities for more interaction and promotion among fans, such as virtual live events using αU. They will also help to develop other content using XR and other advanced technologies.
By cooperating, the three companies hope to recognize and develop more artists from Japan who can reach a global audience, and aim to provide new experiences and value to fans.
■The Role of Each Participating Company
ASOBISYSTEM: Discovery, production, and management of artists
Activ8: The production of next-generation artists, virtual content production, and development
KDDI: Promotion using the αU metaverse and Web3 service
*An artist able to work in both the real world and the virtual world by utilizing virtual avatars, etc.
*Company and product names are generally trademarks or registered trademarks of their respective companies.
■About KDDI
KDDI is a telecommunications operator beyond the brands au, UQ mobile, and povo, providing 5G and IoT services to individual and corporate customers in Japan and overseas. The company's medium-term management strategy (FY2022-2024) promotes the "Satellite Growth Strategy" to evolve the telecommunications business through 5G and other unique means. The five specific focus areas are DX (Digital Transformation), Finance, Energy, LX (Life Transformation), and Community Co-Creation.
DX will support the creation of business for corporate customers by integrating communications into everything in the form of IoT, creating an environment in which customers can utilize 5G seamlessly and providing a business platform that meets the individual needs of each industry.
Sustainability Management aims for the sustainable growth of society and the enhancement of corporate values together with each of KDDI's partners. This is at the core of the mid-term management strategy. By taking advantage of the 5G, the company aims to evolve the power of connection.
Representative: Makoto Takahashi (Director)
Headquarters: I-Garden Air (3-10-10 Iidabashi, Chiyoda-ku, Tokyo)
URL:https://www.kddi.com/
■About ANNIN
Launched in February 2023, ANNIN aims to launch and support next-gen artists by utilizing virtual humans, avatars, and more. The new venture was started by ASOBISYSTEM, the talent management agency behind major artists like Kyary Pamyu Pamyu, and Activ8, the creators of Kizuna Ai, a virtual YouTuber with over 10 million fans around the world.
Representatives: Yusuke Nakagawa, Takeshi Osaka
URL:https://annin.inc/
■About Activ8
Activ8 is a startup company founded in 2016 that operates an entertainment business within the Metaverse. Its mission is to allow people to "choose their world." The company aims to pioneer entertainment reminiscent of the coming Singularity, in which science fiction will become reality, and to become a company that attracts people from Japan and around the world to engage with the Metaverse.
Since its inception, the company has created virtual YouTubers including the widely-popular Kizuna Ai, leading the industry as a pioneer in developing everything from virtual artists to planning and producing hybrid events in the real and virtual worlds.
Representatives: Takeshi Osaka (Director)
Location: Shibuya, Tokyo
URL:https://activ8.co.jp/