MANON Releases the Last of Four Consecutive Monthly Singles, 'gabber gabber hey!!'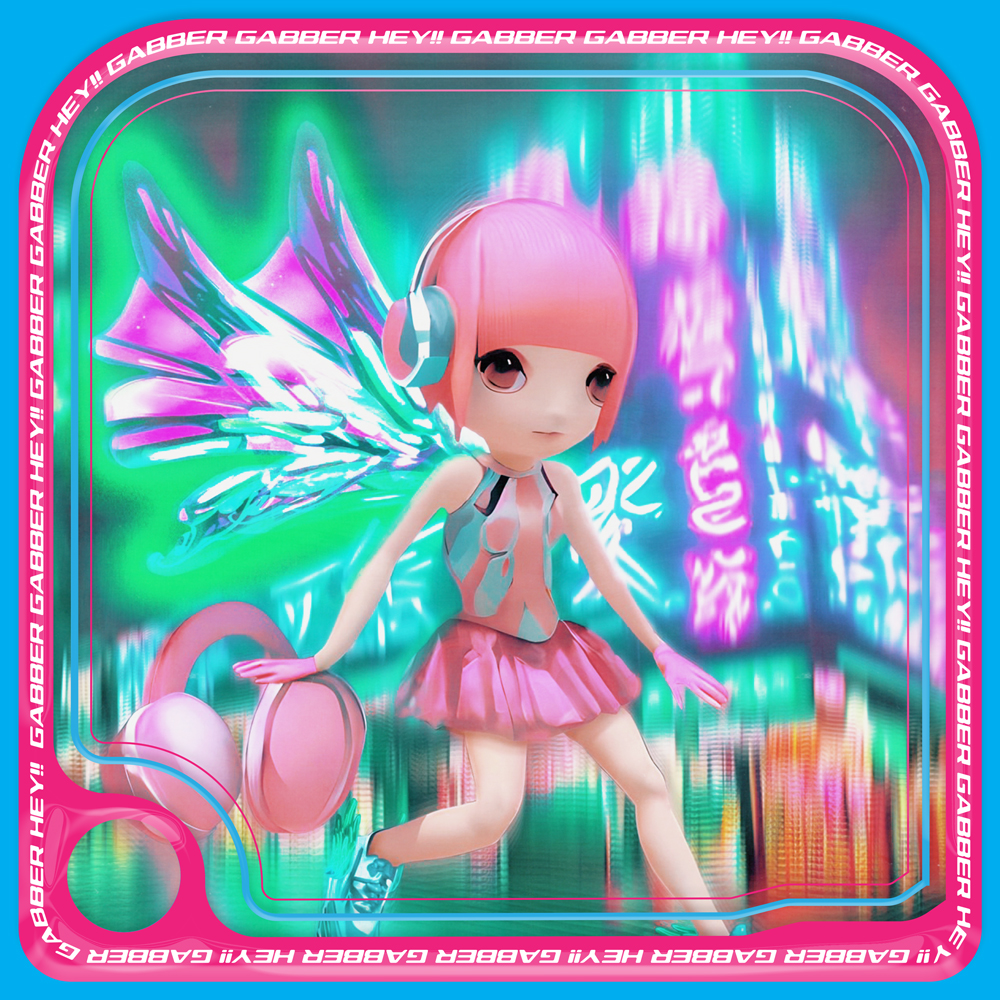 Cutting-edge female artist MANON has released the fourth of four consecutive monthly releases! The song gabber gabber hey!! was released on streaming services on January 27.
This happy, hardcore track contains elements of the 2000s rave scene and has a catchy beat that's sure to be a hit during live performances. The song was co-written by trackmaker kiraku who has worked with MANON on all other consecutive releases.
The single's artwork was done by 3D creator SINBIOX with Mark Robinson returning to create the logo art.
<Comment from MANON>
"My final consecutive release, gabber gabber hey!!, is here⭐️
I've been wanting to try this Gabber style of music for a while now! The song was inspired by my image of the girls from Winx Club after they become rave girls, dancing until morning.
This song has happy hardcore elements like those found in GALCHAN MODE, and listeners can just bounce to their heart's content. The artwork this time was done by SINBIOX, a 3D artist I've been seeing on Instagram forever, and the logo was done yet again by Mark Robinson. The two collaborated to create incredibly cute cover art💕 I hope you listen to the track!" ^_−☆
gabber gabber hey!! – MANON (Digital Single)
Lyrics: MANON / Prod.: kiraku
Streaming Date: January 27, 2023
Streaming URL: https://ssm.lnk.to/ggh
<Information on 4 Consecutive Monthly Releases>
Fake Friends (Single 1)
https://ssm.lnk.to/FakeFriends
aura (Single 2)
strong zero gravity (Single 3)