Zipper Magazine's 2022-2023 Winter Issue on Sale Now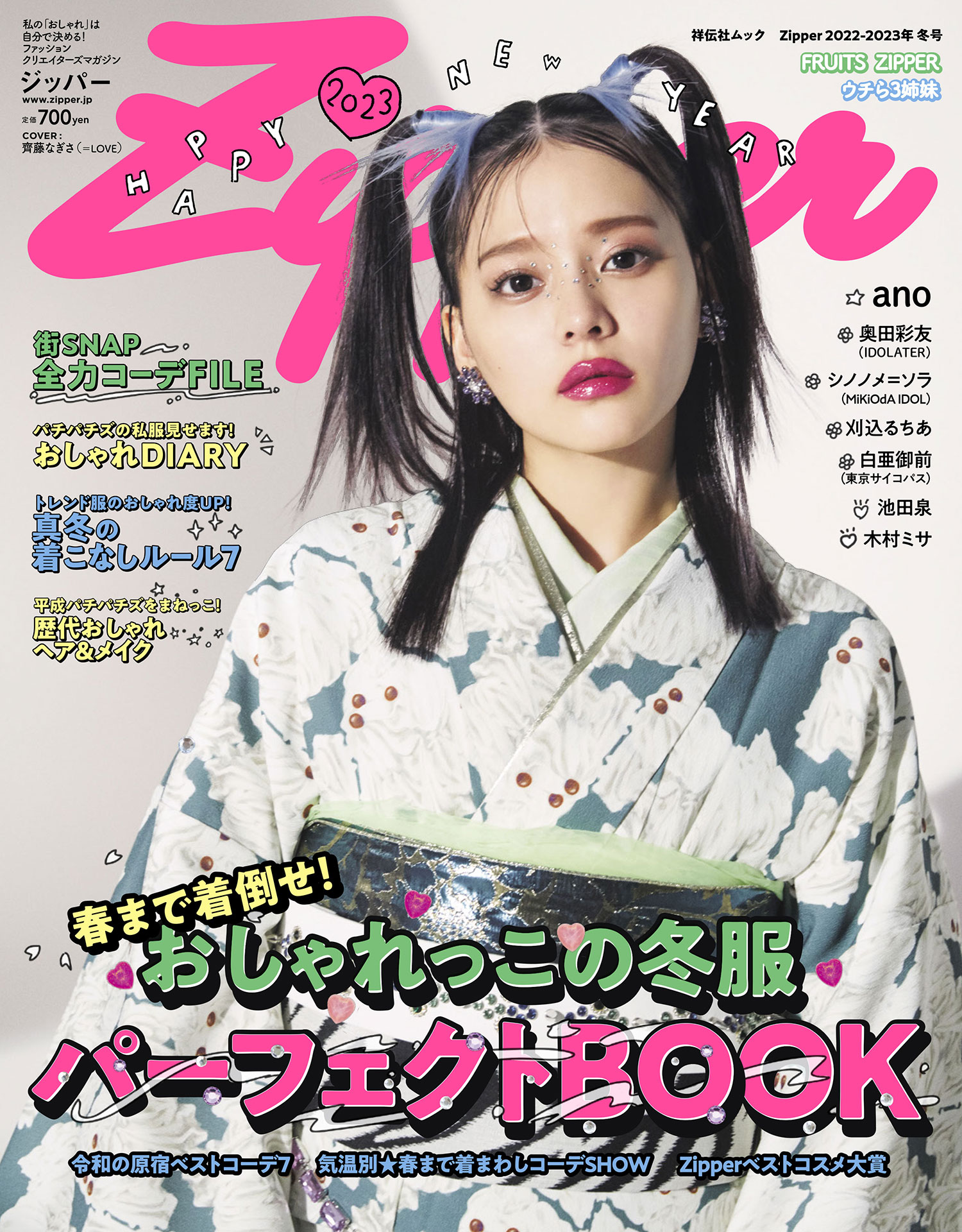 The Winter 2022-2023 issue of the revived fashion creator magazine Zipper went on sale on December 23.
This issue focuses on this winter's must-know trends and is packed with coordination tips, outfit plans through spring, snapshots, hair and makeup tips, and much more.
Zipper ended its 24-year history in December 2017. In March 2022, ASOBISYSTEM teamed up with DONUTS Inc. to revive the magazine as a quarterly release. The fashion magazine, popular with Gen Z, is known for sharing details aspects of Harajuku culture and will continue to share more from the creative center of Tokyo for years to come.
Learn more about the medium here
Standard Edition (Cover: Nagisa Saito)
Another Edition (Cover: FRUITS ZIPPER)
Zipper 2022-2023 Winter Issue
Release Date: December 23, 2022
Price: ¥700
Publisher: DONUTS
Publishing Company: Shodensha
Available at bookstores nationwide and online
Amazon
・通常版
・anotehr edition
Official Site
https://www.zipper.jp/