Kyary Pamyu Pamyu Releases Music Video for New Song 'Isshin Doutai'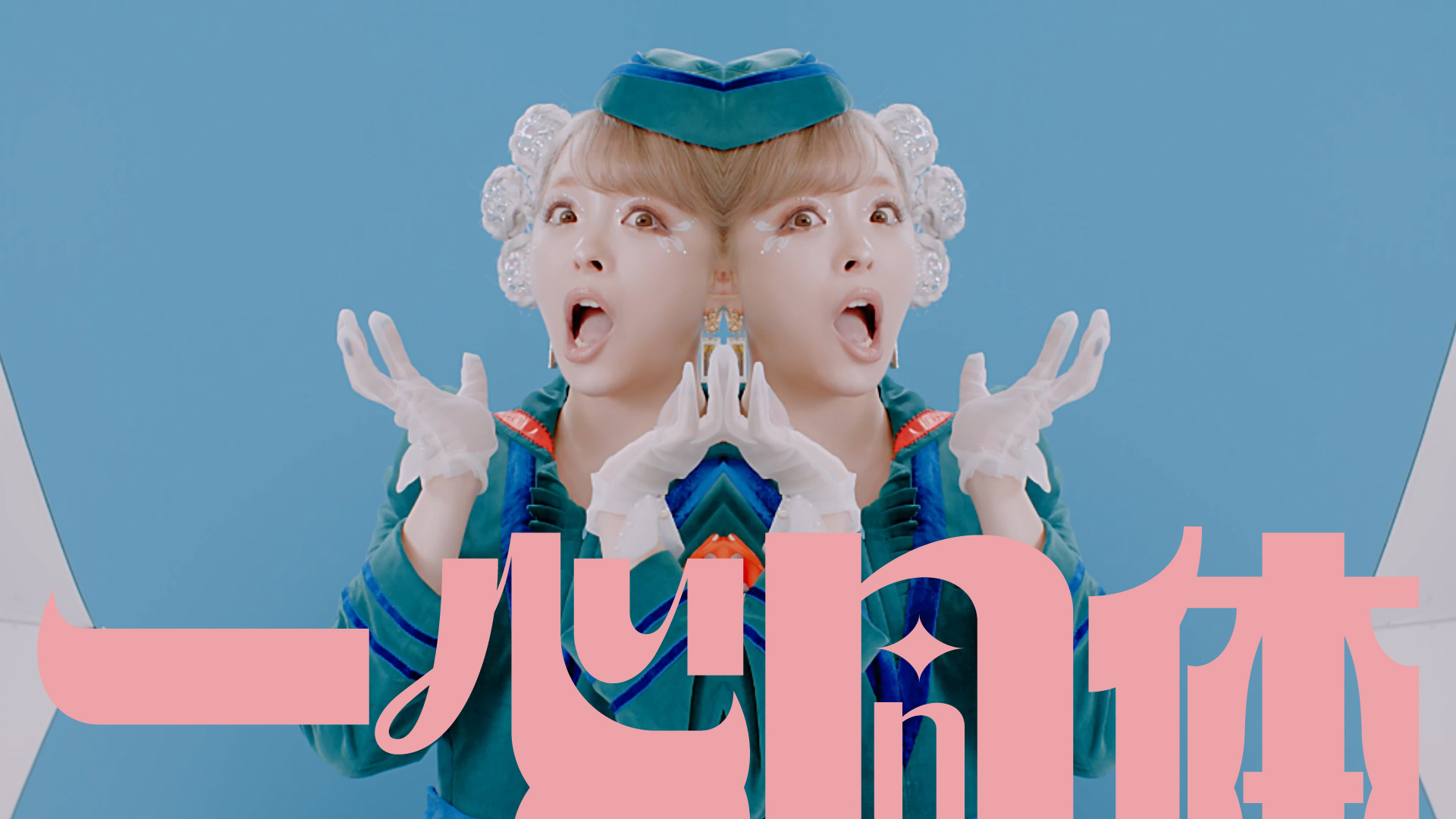 Kyary Pamyu Pamyu has released the music video for her new track Isshin Doutai on YouTube!
The catchy pop song has a nostalgic feel that is sure to get stuck in your head after the first play. The new music video features Kyary's face and body constantly flipping back and forth between mirrors, along with a hilarious dance with an old man and speed skating-inspired choreography. The track's title translates to 'two hearts beating as one,' which is clearly highlighted in the video and lyrics.
At a certain point in the video, viewers see a scar on Kyary's leg transform into a face. This refers to an incident earlier in the year in which the artist suffered a serious injury requiring 10 stitches. "Instead of being depressed about it, I wanted to look at the injury in a positive way," Kyary said. "It's part of me." The music video itself encourages the audience to be as positive as possible–something that has been hard to do in the midst of the global pandemic.
To commemorate the song's release, LINE MUSIC has started a new campaign! Winners will receive an acrylic stand (Not for Sale) featuring Kyary Pamyu Pamyu in her new costume.
On October 19, Kyary will perform the final show of her ongoing tour at Nippon Budokan. Tickets for the 10th ANNIVERSARY JAPAN TOUR 2022 CANDY WAVE -FINAL- UMA 105 are on sale now.
Isshin Doutai – Kyary Pamyu Pamyu (Digital Single) / Produced by Yasutaka Nakata
Release Date: October 5, 2022
Written & composed by Yasutaka Nakata
*Opening theme song for the anime series Ninjala starting October 15
Isshin Doutai
Isshin Doutai (Instrumental)
Isshin Doutai (TV edit)
Kyary Pamyu Pamyu 10th ANNIVERSARY JAPAN TOUR 2022 CANDY WAVE -FINAL- UMA 105
Date: October 19, 2022
Venue: Nippon Budokan
Doors Open at 17:30 / Show Starts at 18:30
Contact: HOT STUFF PROMOTION 03-5720-9999
Tickets
・Lawson Ticket
・Ticket PIA
・Eplus
Details Here
https://bit.ly/uma105