KANGOL REWARD and Yura and Koma Collaborate on New Merch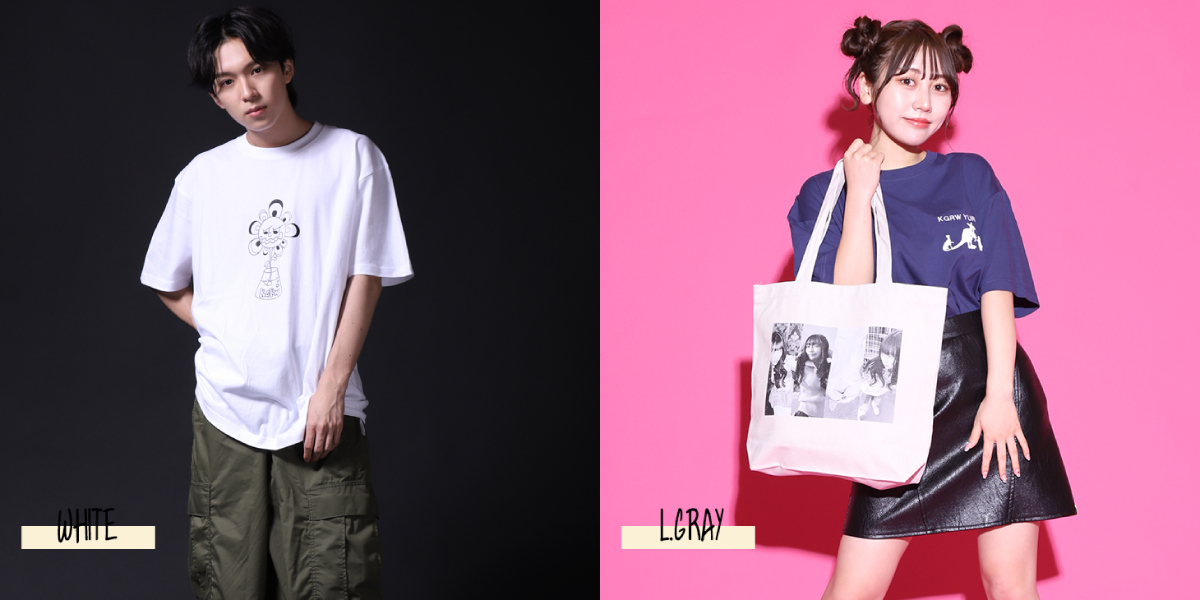 Apparel brand KANGOL REWARD has released two collaborations each with Koma and Yura! Orders are now open on the brand's official online shop.
Koma's short sleeve and long sleeve T-shirts were printed with his own hand-drawn illustrations, while the T-shirts and tote bags designed by Yura were made with her interests in mind. The bag features black-and-white photos, while the T-shirt features the brand's well-known kangaroo silhouette. Of course, the kangaroo is playing with some kitty cats.
All items will be available in a wide variety of colors, so find the one that best suits you!
KANGOL REWARD's Collaboration Items
Sales Period: September 9, 17:00 – October 21, 23:59
*Production and delivery will depend on the items ordered
Koma's Collaboration Items
Short Sleeve T-shirt: \3,900 / 5 colors, 7 sizes available
Long Sleeve T-shirt: \5,900 / 5 colors, 5 sizes available
Product Page: https://kangolreward.jp/SHOP/202372/230366/list.html
Yura's Collaboration Items
Short Sleeve T-shirt: \3,900 / 5 colors, 7 sizes available
Tote Bag: \3,900 / 5 colors available
Product Page: https://kangolreward.jp/SHOP/202372/230411/list.html