Yutaro to Release First Photobook, 'Sunao'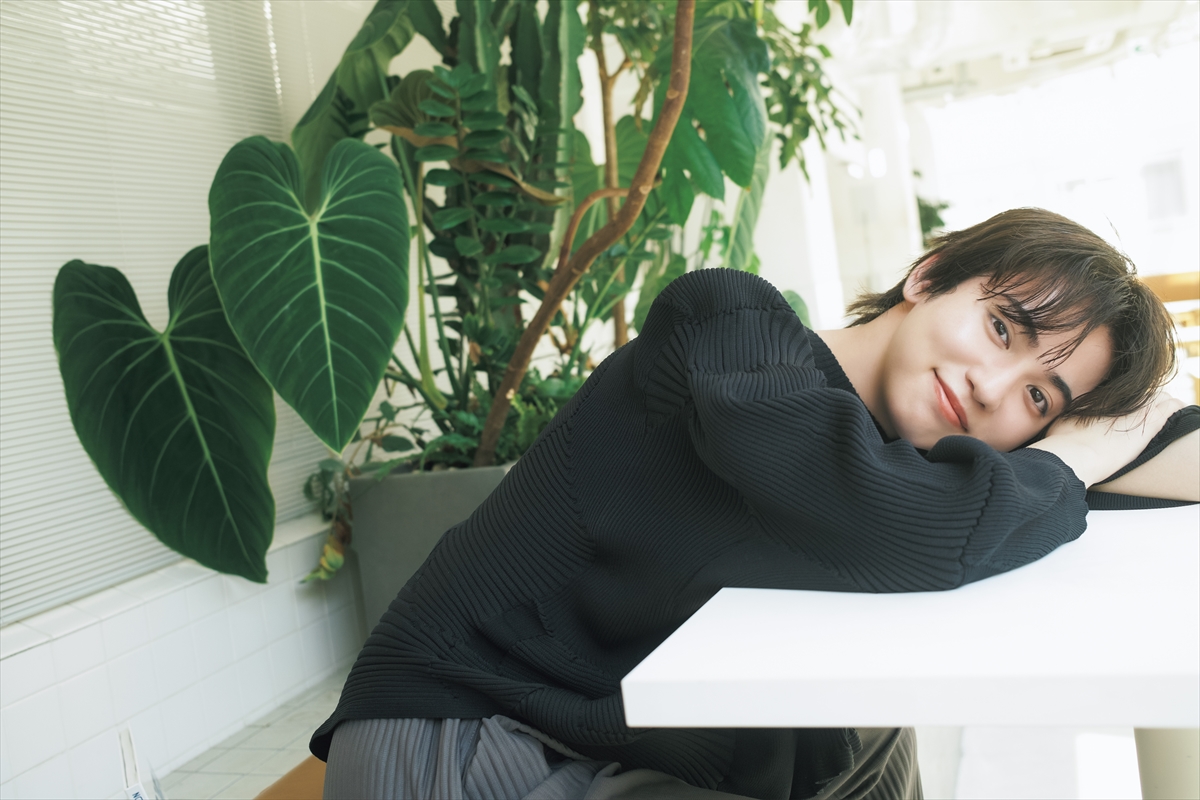 Yutaro's first photobook Sunao (Honest) will be available from Wani Books on October 24, 2022.
Six years ago, Yutaro left his job as a shop employee to debut in the entertainment industry as a 'boy that is too cute and too beautiful.' Since then, he has worked as an actor, model, radio personality, and more. This long-awaited photo collection was shot in Tokyo and Hiroshima, where Yutaro spent his childhood. In Hiroshima, photos were taken at familiar locations such as Onomichi, along with plenty of nature shots.
Yutaro and Tomoki Kuwajima, the photographer, became so close during the shoot that the actor said it felt like being photographed by a family member, making it easy to forget about what was happening and to just go naturally with the flow. Yutaro himself was shocked at the kinds of expressions he made, his face relaxed and his look innocent.
Also included in the book is a lengthy interview with Yutaro, in which he looks back on his childhood. It also features interviews with the actress Elaiza Ikeda and her sister, both of which Yutaro acted with in drama series in the past. Fans of the model and actor won't want to miss this charming collection of images and personal thoughts.
To celebrate the book's release, launch events will be held at Book 1st Shinjuku on October 22 and at Kinokuniya Grand Front Osaka on October 29. More details will be released soon.
<Comment from Yutaro>
"It's been six years since I published my personal book at the time of my debut, and this will be my first ever photobook release. I had a goal of releasing one sometime in my 20s, and I'm happy to be making that dream come true.
As the title suggests, I wanted this book to go back to the basics and to show a more honest side of myself. Much of the book was shot in Hiroshima, my home prefecture, and I included plenty of photos that I would have normally decided to discard. I also got to see looks on my face that I haven't seen in my entire 24 years of life. I'm grateful to Mr. Kuwajima, the photographer, who was able to bring those expressions out of me.
I can say with confidence that this is a book that is well worth reading, with a proper interview section as well."
Sunao (Yutaro's 1st Photobook)
Release Date: October 24, 2022
Photographer: Tomoki Kuwajima
Format: B5-sized soft cover P128 (4C96P+1C32P)
Price: ¥3,080
Where to Buy: Wani Books