NAKAKI PANTZ to Release First Collection of Works, 'CHERISH'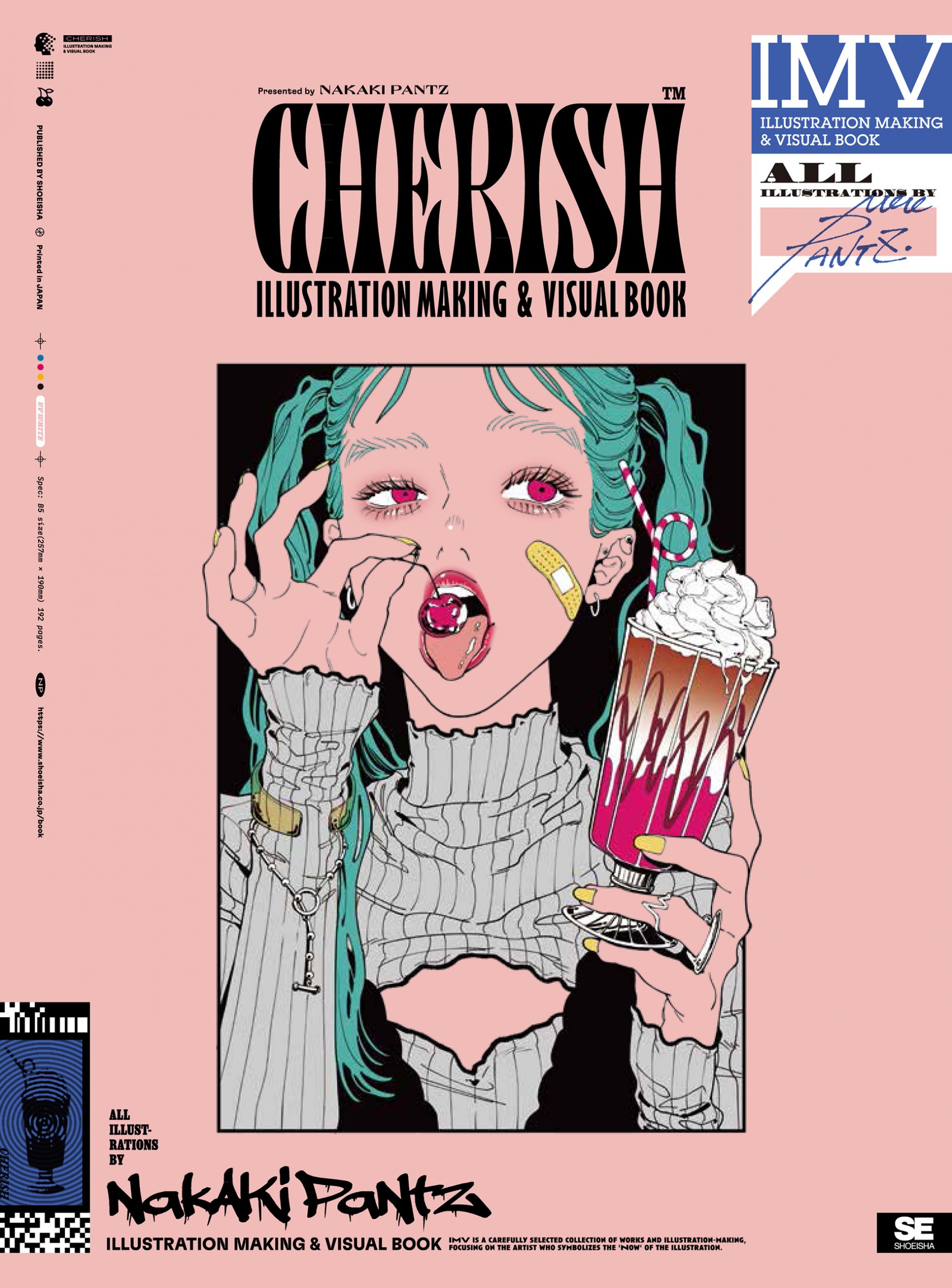 CHERISH, the first collection of works by illustrator NAKAKI PANTZ, will be released by Shoeisha on October 13, 2022.
This incredible tome contains both newly-drawn works along with selected illustrations that trace the artist's artistic journey from their humble beginnings to the current day. It also contains behind-the-scenes looks at how some of these incredible drawings were made.
Fans can also enjoy a collection of rough sketches and an interview that delves into the source of the artist's creativity. Nearly 200 pages long, this book doesn't leave anything out.
With a large B5-wide format and using state-of-the-art high-definition printing (Brilliant Palette), readers will get to enjoy every detail of these colorful works.
Preorders are now open.
CHERISH – NAKAKI PANTZ Collection
ILLUSTRATION MAKING & VISUAL BOOK
Release Date: October 13, 2022
ISBN: 9784798174259
Price: ¥2,970
Specifications: B5-size, 192 pages.
Publisher: Shoeisha
・SE Book
・Amazon 
・Rakuten BOOKS
Also available at
bookstores and online stores.