Construction Industry Anime 'Genba no Megami' Announces New Series, Cast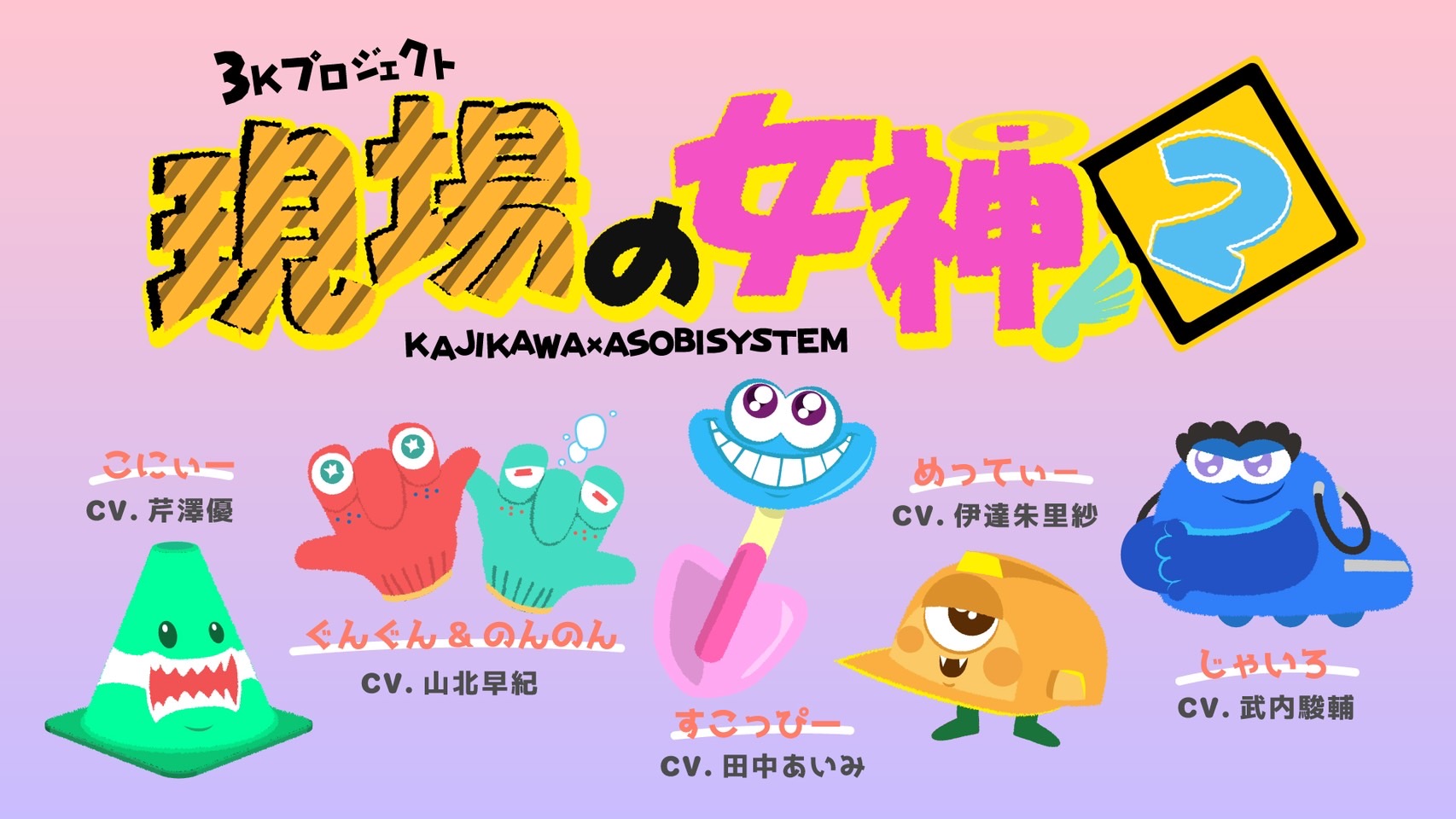 Kajikawa Construction, in business for over 117 years, and ASOBISYSTEM teamed up to launch the 3K Project, aiming to transform the conventional stiff image of the construction industry. 3K stands for kawaii (cute), kirei (pretty), and kirakira (sparkling). Following the successful release of the social media anime series Genba no Megami (Goddess of the Site), a second season has been announced!
The collaboration introduced a series of characters inspired by tools found on construction sites, where they were transformed into GIF stickers and published on GIPHY for use on Instagram and other sites. Within three months of release, the stickers had received over 15 million views worldwide.
To commemorate the fantastic response to the image character GIF stamps, the first anime series was created and aired in winter 2020. The anime, which loosely and cutely depicts the construction industry, became a hot topic not only in the industry but also among anime fans.
The new series will introduce a number of new characters inspired by the construction trade and the theme of 'disaster prevention.' The series hopes to educate the masses about the importance of safety, and all six episodes of the second season will debut on September 1 at 17:00 on the official YouTube and Twitter pages.
The Theme of the New Series: 'Disaster Prevention'
Disaster prevention is the key phrase for the new series. The new character Jairo is inspired by the Gyro Piler which can support buildings and levees against natural disasters such as tsunamis and earthquakes. Shunsuke Takeuchi plays the character powerfully, but with a bit of a flirty personality.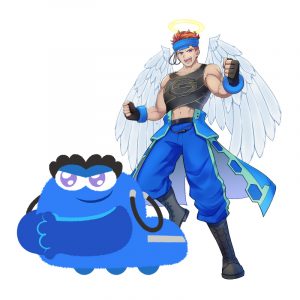 Characters to Become Glowing Balloons at Construction Sites
Characters from the anime series will appear as fixtures used at actual construction sites. For this series, the company worked with Light Boy to create 'balloon floodlights' for the 3K Project. Four characters will appear on these floodlights, so keep an eye out!
The floodlights will be unveiled at Moshimo Fes Shibuya 2022, a disaster prevention awareness event to be held in Yoyogi Park on September 3 and 4.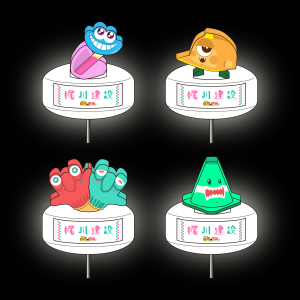 ■Character & Cast Information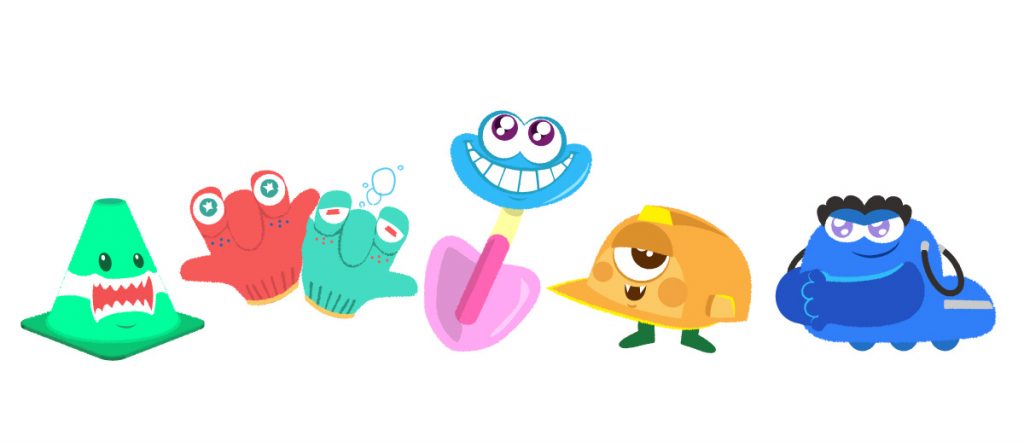 ・Scoppy (Aimi Tanaka)
Scoppy's temporary form is a spade. She'll lend an ear to someone no matter what they're going through. She's really interested in becoming a YouTuber.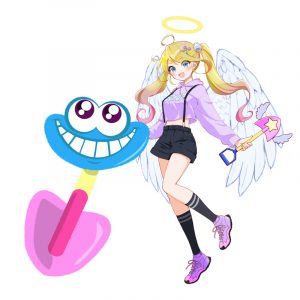 ・Coney (Yu Serizawa)
Coney's temporary form is a traffic cone. She's a talkative tsundere Goddess with a cold tone. She's also moved to tears more than anyone else in the group.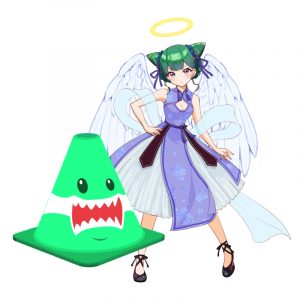 ・Metty (Arisa Date)
Metty's temporary form is a hard hat. She's quiet, talks gently, and tends to get sleepy easily. Even so, she cares about the little details.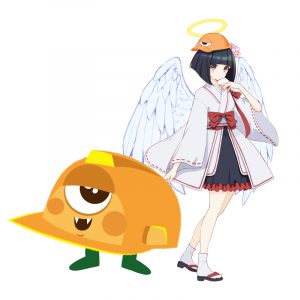 ・Gungun & Nonnon (Saki Yamakita)
Gungun and Nonnon's temporary forms are work gloves. They're twin sisters but they couldn't be more different from each other, each with their own opinions. They're easily identifiable with their red and green appearances.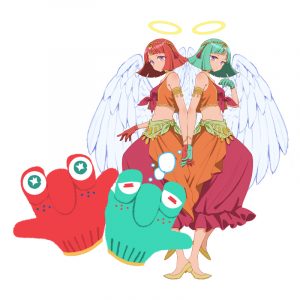 ・Jairo (Shunsuke Takeuchi)
A handsome and confident God. He takes on the form of the Gyro Piler, the latest machine supporting construction sites to help the goddesses bring peace to the earth. He has the ability to solve many difficult construction projects with his state-of-the-art functions, but his cheerful personality causes many other problems. It's unclear whether this new hero is here to help or to cause more work to be done.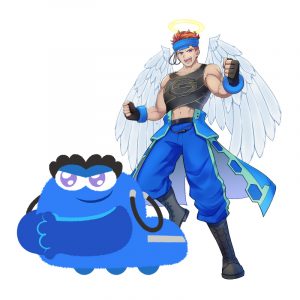 Genba no Megami 2 Summary
Goddesses have come to Earth on a mission from the Gods to solve certain problems. In order to hide their appearance, they take on the form of various tools at a construction site and begin to investigate, but at the mercy of humans, the struggling goddesses ask for help from the Gods. Can humans and goddesses work together to solve problems on Earth?
Release Date: September 1, 2022 at 17:00 (6 episodes)
Where to Watch: Official Genba no Megami YouTube, Twitter
Genba no Megami Official Twitter: https://twitter.com/genba_no_megami
Genba no Megami Official YouTube: https://youtube.com/channel/UCvi9eHoKVI3drAjUzjMzgA
3K Project: http://kajikawa.co.jp/3k_project/