MANON and PANPAN YEE Release New Gen-Z Anthem 'Lazy Bandits' Linking Japan and Thailand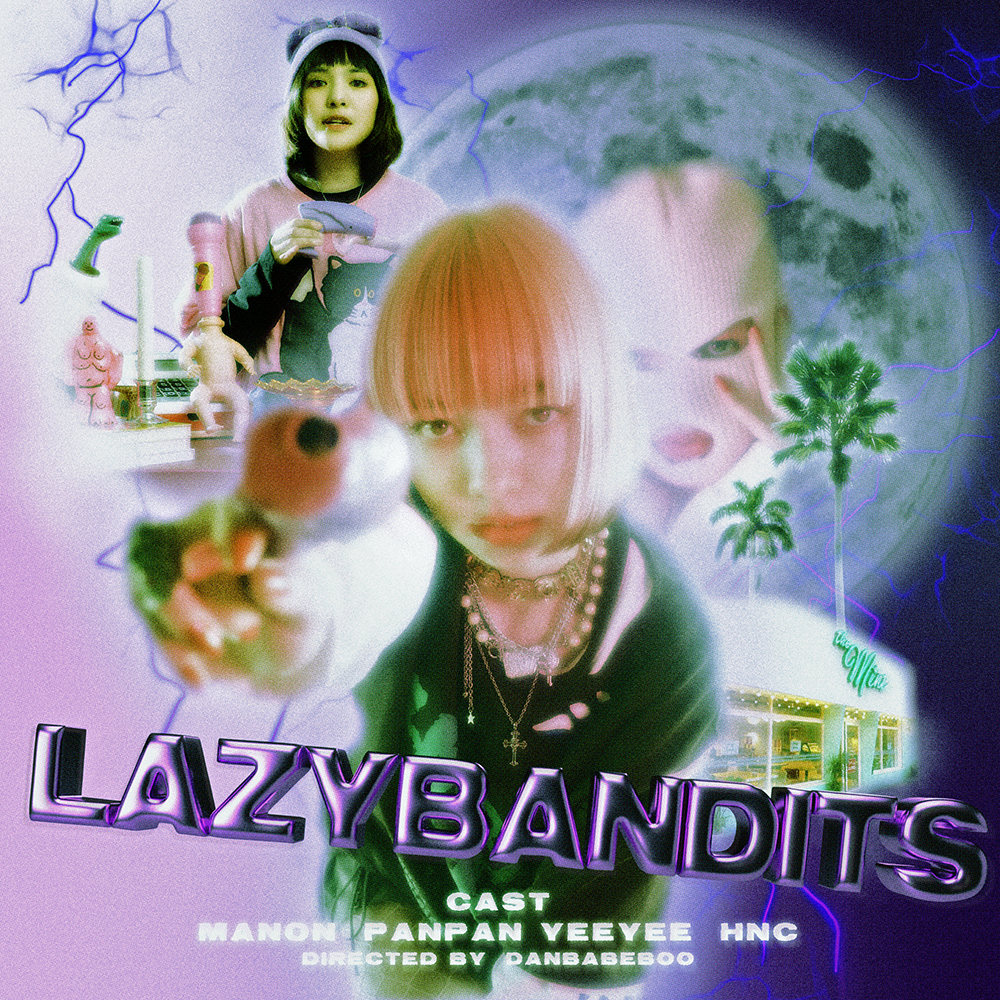 On July 1, MANON released the song Lazy Bandits. The track is a collaboration with PANPAN YEEYEE, a singer-bassist active in Thailand's booming indie scene known for her mysterious lo-fi pop sound. The colorful and girly number features a lively Thai rap from PANPAN YEEYEE and MANON's autotuned vocals.
Produced by YUPPA (HNC), a female trackmaker who worked with MANON on her previous songs, the release is listed as being a triple collaboration between MANON, PANPAN YEEYEE, and HNC.
The music video and jacket artwork were created by danbabeboo, a video creator from the artist and creative collective bala of which MANON is also a member. Be sure to give it a watch!
Lazy Bandits – MANON × PANPAN YEEYEE × HNC
Release Date: July 1, 2022
Stream & Download:
https://ssm.lnk.to/LazyBandits