ATARASHII GAKKO! Chosen as Ambassadors for the New Film 'Elvis'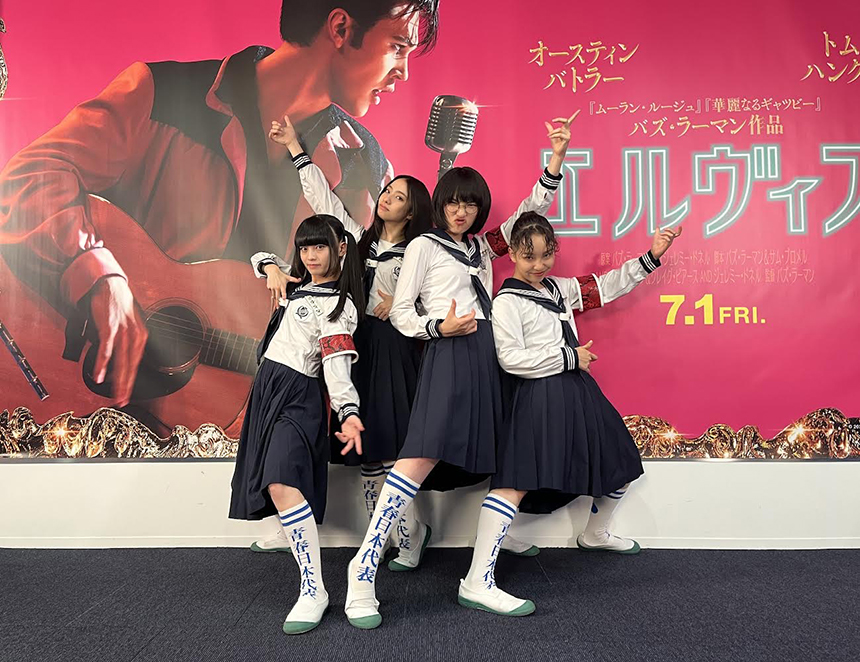 Atarashii Gakko! have been named as ambassadors for the film Elvis, set to release in theaters throughout Japan on July 1, 2022.
Superstar Elvis Presley died a mysterious death at the young age of 42. The best-selling solo artist of all time, it has been said that acts like the Beatles and Queen wouldn't exist without Presley's influence. The film seeks to tell the true story of Elvis Presley, and was directed by Baz Luhrmann, known for his work on Moulin Rouge! and The Great Gatsby.
Atarashii Gakko! has been chosen as ambassadors to support the film, largely because of their unique stage performances that have caught the attention of young people, much like Elvis did so many years ago.
On the film's official TikTok page, Atarashii Gakko! have posted a dance video set to Presley's famous song Jailhouse Rock, including the artist's famous move in which he stands on his tiptoes.
On June 28, the film will be screened in Japan as a part of the world tour finale. Both the director Baz Luhrmann and the main star Austin Butler will be in attendance.
■Elvis
Director: Baz Luhrmann
Starring: Austin Butler
Release Date: July 1
Distributor: Warner Bros. Pictures
Official Site: https://wwws.warnerbros.co.jp/elvis-movie/
© 2022 Warner Bros. Ent. All Rights Reserved.