Yutaro to Appear in the PARCO Stage Production 'Sakurafumi'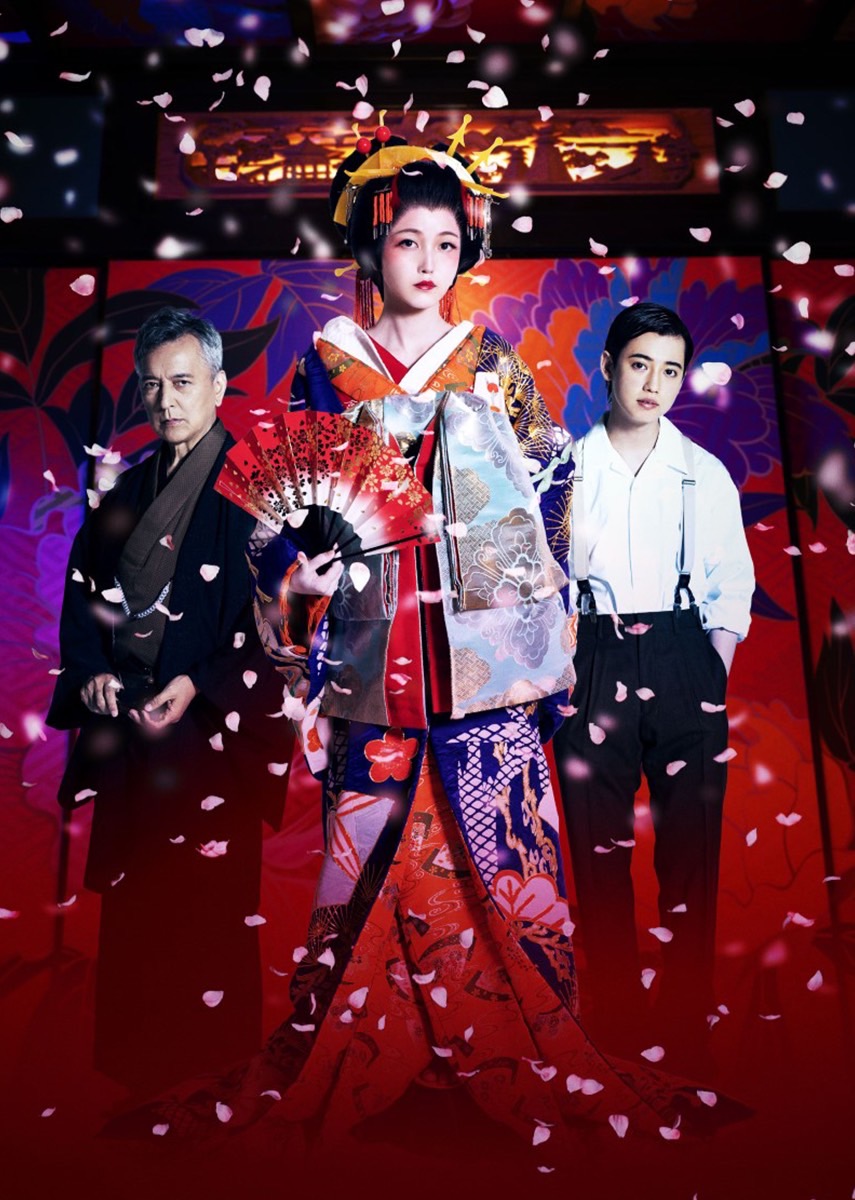 Yutaro will appear in Sakurafumi, a stage production by PARCO scheduled to be performed in four cities across Japan. The tour will kick off on September 5 at the PARCO Theater in Shibuya.
This work is a newly-written play by Sakurako Akino, who has a reputation for beautifully depicting ethereal, erotic, and emotional stories set in historical Japan. In 2010, Akino won the 16th Japan Playwrights Association New Playwright Award for Excellence for her play Saru, inspired by the literary figures of the Showa era. The writer founded the theater group Watermelon Sugar in 2012, which specializes in depicting the lives and sex of men and women in the Taisho and Showa eras. She has written many scripts for outside performances, captivating audiences with her glamorous worldview.
The play will be directed by Satoru Jitsunashi, who has become highly sought-after for his techniques which allow actors to express their innermost emotions on stage. In the past, Jitsunashi worked with Akino as a part of Watermelon Sugar, and the two are known to have extraordinary chemistry. Sakurafumi is an indulgent and tragic love story about the most famous courtesan in Yoshiwara during the Meiji era and her story is depicted in an emotionally-rich production filled with subtleties.
Yutaro will play both Ichirou Kirino, an aspiring novelist who becomes deeply involved with Auga, the most famous courtesan in Yoshiwara, and Senta, Auga's first love who Ichirou resembles perfectly.
<Comment from Yutaro>
"I'm Yutaro, and I play the role of Ichirou Kirino in Sakurafumi.
I felt a lot of anxiety going into this production, but I was also incredibly excited. Sakurafumi is my first stage performance in a long time and it's a play with a taste that I've never experienced before. There are plenty of challenges ahead of me, but I'll do my best to grow with the role as rehearsals continue. Please look forward to my performance! I can't wait to see you all at the theater!"
■PARCO Production 2022 Stage Play 'Sakurafumi'
Screenplay: Sakurako Akino
Director: Satoru Jitsunashi
Starring: Shiori Kubo (Nogizaka46), Yutaro, Kiyo Matsumoto, Keisuke Ishida, Satomi Achiwa, Yukikazu Kano, Yasuji Kimura, Makoto Arikawa, Ikkyu Juku, Saburo Ishikura, Takaaki Enoki
Planning: PARCO / nivel
Production: PARCO
[Tokyo Performances]
Running: September 5 – September 25, 2022
Venue: PARCO Theater (Shibuya PARCO 8F)
Tickets: ¥11,000 / Guests under 25: ¥5,500
General ticket sales begin July 23, 2022
[Osaka Performances]
Running: October 1 – October 2, 2022
Venue: COOL JAPAN PARK OSAKA WW Hall
Tickets: S Seats: ¥11,500 / A Seats: ¥9,800
General ticket sales begin September 4, 2022
[Aichi Performance]
Running: October 5, 2022
Venue: Nagoya Bunri University Culture Forum (Inazawa Civic Hall)
Tickets: ¥11,000 / Handicapped Seats ¥11,000 / Guests under 25: ¥5,500
General ticket sales begin July 23, 2022
[Nagano Performance]
Running: October 8, 2022
Venue: Santomyuze (Ueda City Center for Culture and Art Exchange) Main Hall
Tickets: S Seats: ¥11,000 (Guests under 25: ¥5,500) / S Pair Seats: ¥20,000 / A Seats: ¥8,000 (Guests under 25: ¥4,000)
General ticket sales begin July 18, 2022
<Summary>
It is the middle of the Meiji era, and in Yoshiwara, the cherry blossoms are in full bloom. Auga, the most famous courtesan of her generation, was known for her bewitching appearance and perpetual lack of a smile. In an attempt to finally bring a smile to her face, Saijo Sojiro, the owner of a paper shop, decides to use his wealth to organize a lavish and extravagant courtesan parade.
Following this decision, a local newspaper assigns aspiring novelist Ichirou Kirino the task of covering the procession. With no connection to this mysterious world, he ends up participating in the spectacle. Standing before Auga, who never lets a smile appear upon her delicate features, Kirino, with his pure heart, can only shout "Please smile!" Muttering "why," Auga slowly collapses as the crowd looks on with noisy confusion.
Thoughts that had been locked away in her mind began to emerge in that instant. When Auga was an apprentice courtesan, she had fallen in love with a boy named Senta. Their feelings were faint and fleeting, and Kirino looked like a mirror image of Senta, who later took his own life because of his sincere and delicate nature.
Saijo, who could not coax a smile from the courtesan, defended and hid Kirino. But what fate would come from this meeting? The wheels of the story have been set in motion…
Official Site
https://stage.parco.jp/
*Addition on June 30, 2022
The main visual is now available.