ATARASHII GAKKO! Releases 'WOO! GO!,' Song Used in NIKE's New Project 'NIKE Juku'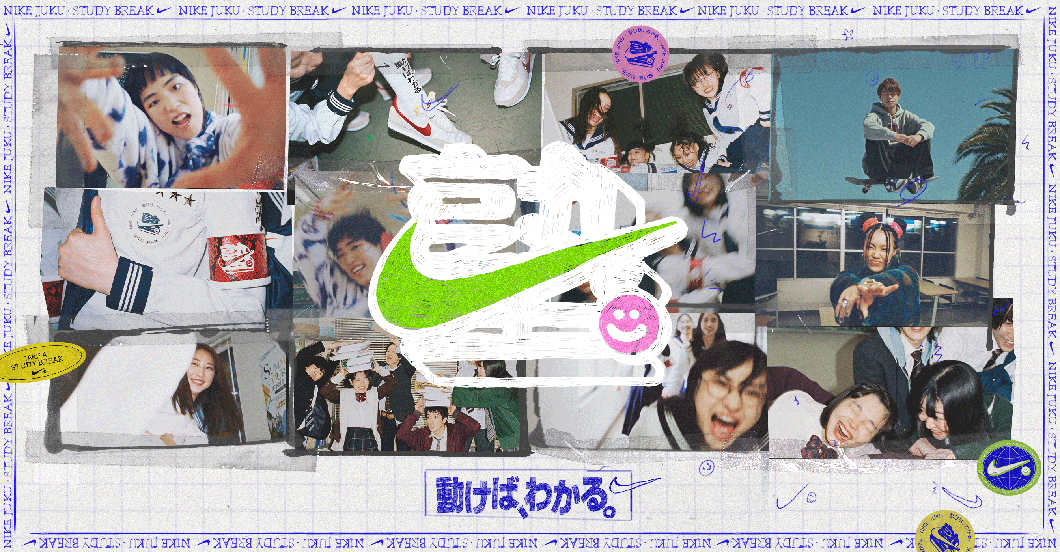 Atarashii Gakko! has been appointed as ambassadors for NIKE Juku. The project was launched by NIKE for the younger generation, specifically Japanese high school students, who continue to face physical and mental stress in this world of the 'new normal.'
NIKE Juku aims to remind young people to take 'study breaks.' These are simple, short exercises that don't require equipment and that refresh the mind and body, helping to improve concentration. Since the pandemic began, young people have spent less time exercising, spending more time at home and at cram school studying for entrance exams.
At the start of this project, a short film featuring Atarashii Gakko!, skateboarder Yuto Horigome, women's soccer player Yuzuho Shiokoshi, dancer RIEHATA, and comedian Yuriyan Retriever was released to encourage young people, especially high school students, to be physically active between study periods.
The song used in the new video, WOO! GO!, was written by Atarashii Gakko! exclusively for this project. Composed by trackmaker yonkey, the trap-inspired song was made to inspire people to get up and move! The track has been made available to stream by 88rising.
Head to the NIKE YouTube channel to see athletes and artists taking on the role of fitness coaches!
<Comment from Atarashii Gakko!>
"To all of the students studying hard every day–thank you for all of your hard work!! During that period of time right before exams, your head and body get all stiff, right? If that's what you're feeling right now, go listen to our new song WOO! GO! Moving your body to the music will make you feel refreshed and will make your study time more efficient!!
Atarashii Gakko! is here to cheer you on! Your efforts will definitely pay off!!
Together with NIKE trainers, we've created an exercise routine that really works! Please watch this Study Break when you're studying alone in your room, with friends at school or cram school, or even when you're feeling a little down in the dumps. Dance around while you study! Honestly, just four minutes of physical activity is all it takes to feel refreshed! Your body will come alive, oxygen will circulate, you'll feel more motivated, and you'll feel happier!
We were so thrilled to participate in something that does so much good! NIKE, we respect you so much! We want people to know more about the positive effects of exercise on studying and on everything else! I hope that we can also learn plenty by participating in NIKE Juku!
We hope that not only students, but teachers will also get involved!"
■NIKE Juku
Start Date: April 15, 2022
Watch on the NIKE JAPAN Official YouTube Channel
'Study Break' Content
‐Meditation – Skateboarder Yuto Horigome
‐Hand Massage – Yuriyan Retriever
‐Dance Workshop/Chorographer – RIEHATA
‐Dance Workout – Atarashii Gakko!
‐'Study with me'- Animated Playlist featuring Naomi Osaka, Yuto Horigome, Yuriyan Retriever, and Atarashii Gakko!
-Classroom Workout
■WOO! GO! – Atarashii Gakko! (Digital Single)
Lyrics: ATARASHII GAKKO! / yonkey
Composition: yonkey
Streaming Link
https://atarashiigakko.lnk.to/WOO-GO